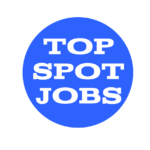 2nd shift Quality Assurance Technician
Job Description
A well-established food production company in Fairfield that offers the opportunity for overtime. 
Position Details:
Multiple candidates are needed for a QA position.
This is a 2nd shift position with the hours of 12:30p-10:30p. The starting pay is $17.00/hr.
Ask us about our American Dream Program! Our Life Coach helps you to reach your personal and career dreams.
Responsibilities and Requirements:
Assures consistent quality of production by developing and enforcing good automated manufacturing practice (GAMP) systems; validating processes and providing follow-up documentation.
Perform process checks throughout the production, packaging, sanitation and warehousing functions of the company

Provide independent oversight of processes, verifying compliance to company standards and policies, and effectively communicating when there are deviations from standards or processes

Ability to understand and operate basic product testing equipment

Knowledge of food safety principles

Provide feedback on quality problem areas, and recommend course of action.

Perform instrument tests and calibrations, adjust and modify. Perform daily audit.

Must be able to show up on time and work overtime and weekend when requested.

Responsible for following and remaining compliant with the SQF System and all associated policies and records.  Works cooperatively with all departments to fulfill the requirements of the SQF system. 

In the occasion(s) the SQF Practitioner is absent; appropriately trained backup has been assigned to cover their duties to ensure the integrity of the SQF System.

Responsible for ensuring Food Safety to include safe food storage and handling practices, cleaning for food safety, personal hygiene and pest control. 
KNOWLEDGE, SKILLS AND ABILITIES REQUIRED
Capable of reading and understanding production documents and safety manuals

Ensure that production requirements and standards are met consistently

Physically capable of manual labor that includes lifting, bending, and reaching

Positive attitude and willingness to lead and work as part of a team

Strong work ethic and organizational skills

Puts high value on doing a good job and self-supervisory skills.

Able to quickly identify and react to problems

Perform additional related tasks as assigned.

Remains in constant communication with Supervisor regarding any issues, concerns with quality.

Leadership and Conflict Resolution

Steel toed boots/Steel toed shoes are required


 
Why wait? Apply now to have a Placement Specialist contact you to get started.
Staffanation, Inc. is an equal opportunity employer, and all qualified applicants will receive consideration for employment without regard to race, color, religion, sex, national origin, disability status, protected veteran status or any other characteristic protected by law. These are temp-to-hire positions based upon job performance, attendance, punctuality, and job openings.
 
Job Summary
West Chester, OH, United States
Location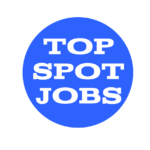 Similar Jobs
The largest community on the web to find and list jobs that aren't restricted by commutes or a specific location.