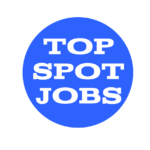 Job Description
Position Description:
Being a member of CGI will not only allow you to broaden your expertise in a number of technologies, but will also give you the opportunity to advise our large-scale clients on the appropriate technologies and methodologies for their needs.
Our team is dynamic and encourages collaboration, exchange and initiative. Respect and fun are the foundation of our work environment.
CGI focuses on each of us, offering a personalized training plan, highly competitive financial benefits and flexible schedules that allow us to balance our personal lives and careers.
You will be responsible for the analysis and specification of assigned files and projects, primarily for the implementation and evolution of cross-functional technology solutions supporting the investment process.
You will contribute to the evaluation of business needs, identify technological solutions and the impact of the selected solutions on the business processes while ensuring the adequacy of the solution to the business needs.
You will work with the investment team, the business team, the analytics team and other digital solutions teams.
Your future duties and responsibilities:
Responsibilities
– Support the Product Manager in understanding the needs of the various sectors and in documenting and prioritizing the stories,
– Identify business issues at the process, system and organizational levels,
– Realize the very complex functional files, write the stories and the acceptance criteria according to Agile standards,
– Coordinate activities to define requirements with all stakeholders,
– Propose and implement technological solutions that support the processes of the investment teams,
– Ensure communications and information dissemination between the technology team and the business sectors
– Develop and execute presentations of processes and solutions to ensure understanding of the business by the business areas,
– Write and execute acceptance test cases to ensure product quality,
– Ensure the quality of the solution in conjunction with the designers and architects,
– Ensure the development and distribution of documentation on the solutions and business rules implemented,
– Promote the respect of the norms and design standards established by the organization.
Required qualifications to be successful in this role:
Requirements
– Ten (10) years of relevant experience,
– Undergraduate degree in finance, computer science or related field,
– Experience as a business analyst working in a complex cross-functional business context involving process review,
– Experience as a business analyst in a financial context,
– Experience as an analyst in a data and systems integration context (ability to navigate and analyze data, SQL, ETL specifications, Snowflake, Snaplogic, SSIS, Power BI, Tableau, etc.)
– Experience with CRM solutions (Dynamics 365), an asset,
– Experience with business process digitization tools, an asset,
– Experience with Denodo, an asset,
– Knowledge of dimensional modeling and information systems architecture,
– Ability to analyze and propose end-to-end solutions with various data consumption scenarios that may include reports, data services or digital solution windows.
– Knowledge and experience in Agile methodology,
– Ability to structure and lead multi-disciplinary and multi-level stakeholder meetings,
– Very good influencing communication and negotiation skills,
– Ability to multi-task on multiple projects in parallel,
– Ability to work under pressure,
– Bilingualism
Competencies (behaviors & skills)
– Sense of initiative, curiosity and willingness to learn,
– Autonomy
– Analytical and synthetic skills,
– Sense of priorities and organization,
– Spirit of mutual aid and collaboration, teamwork,
– Ability to communicate effectively,
– Change management,
– Customer service orientation,
– Relational skills.
PROJECT LOCATION: Montreal
Skills:
Dynamics CRM Application Development
ETL
Snowflake
SQL
SSIS
What you can expect from us:
Insights you can act on
While technology is at the heart of our clients' digital transformation, we understand that people are at the heart of business success.
When you join CGI, you become a trusted advisor, collaborating with colleagues and clients to bring forward actionable insights that deliver meaningful and sustainable outcomes. We call our employees "members" because they are CGI shareholders and owners and owners who enjoy working and growing together to build a company we are proud of. This has been our Dream since 1976, and it has brought us to where we are today – one of the world's largest independent providers of IT and business consulting services.
At CGI, we recognize the richness that diversity brings. We strive to create a work culture where all belong and collaborate with clients in building more inclusive communities. As an equal-opportunity employer, we want to empower all our members to succeed and grow. If you require an accommodation at any point during the recruitment process, please let us know. We will be happy to assist.
Ready to become part of our success story? Join CGI – where your ideas and actions make a difference.
Job Summary
Montréal, Quebec, Canada
Location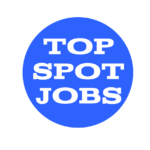 Similar Jobs
The largest community on the web to find and list jobs that aren't restricted by commutes or a specific location.