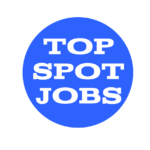 Business Intelligence Analyst
Job Description
WHAT YOU'LL DO
As a dynamic and motivated Business Intelligence Analyst, you'll be part of the Marketing and Communications department. Together with our consultants, you will be responsible for data-driven marketing projects with a focus on digital and analytics.
You will run well-considered quality management and continuously develop our contact database on a conceptual level, coordinating closely with our Managing Directors and their assistants. With your analytical skills, you'll be responsible for analyzing and processing data, as well as for tracking success. Building on this foundation, you will derive innovative optimization measures for our Marketing department. In addition, you will collaborate on data-driven projects, working together closely with other BCG-internal teams.
You will provide internal employees of all hierarchy levels with advice and hands-on support on all questions relating to marketing campaigns as well as marketing and communication databases. You also support the preparation and performance of trainings for users of our client database and be available as a contact to answer all questions in this area.
YOU'RE GOOD AT
You are interested in business topics and the German corporate landscape
You have excellent analytical skills and a strong affinity for data.
You would describe yourself as an organizational and improvisation talent, and your structured, independent work style sets you apart.
Your professional bearing never fails to win over customers, whether in-house or externally.
YOU BRING (EXPERIENCE & QUALIFICATIONS)
You have a college degree, ideally in the field of marketing/communication, statistics, computer science, or economis.
You have relevant professional experience in the field of marketing, market research, or data analysis.
Ideally, you can also draw a connection to complex database systems here.
You enjoy working on innovative projects. It's important to you to overcome boundaries together as a team and look beyond your horizons.
You are proficient in the MS Office package (especially Excel) and ideally have basic knowledge of HTML, Tableau, Alteryx.
Your written and spoken German and English language skills are excellent.
YOU'LL WORK WITH
You will be part of a four-person team, working closely with your colleagues in the Düsseldorf and Munich offices. The team is made up of a wide variety of profiles, including linguists and IT specialists. Together, they complement each other perfectly, allowing them to advance the digital and analytics topic in the best possible way. Your manager will assist you in familiarizing yourself with the company and developing professionally, and you will also always be able to draw on the experience of your coworkers.
ADDITIONAL INFORMATION
GROUP SPIRIT
In the spirit of the Group, we're so much more than our daily business. You can look forward to frequent team-building and office activities, from summer and sports to Christmas and social events.
WORKING LIFE
In the Group, you can be assured of receiving an attractive, competitive, and performance-based compensation package with fixed and variable components.

We support families with benefits such as tax-free subsidies for childcare expenses through bonus conversions.

Every now and then you just need a break. That's why the Group offers 30 days of vacation yearly, in addition to an attractive flexibility program.

This one's on us: We'll cover your commuting expenses up to a maximum amount.

New ways of working? Our employees use hybrid models that combine on-site and remote work, supported by digital collaboration tools.

We have your future in mind—covered by our comprehensive insurance and retirement programs.
LEARNING CURVE
The sky's the limit? Our broad selection of training and development offers will help you grow day after day.
LIFESTYLE
Well-being is more than a buzzword for us. That's why we provide individual support through our Employee Assistance Program and mindfulness offers.

Out of the office and into the gym: A flexible gym membership with EGYM Wellpass is yours for the asking.

Need a pick-me-up? You'll be happy to hear that free beverages and snacks are provided at all of the Group's offices, in addition to food vouchers for use with participating partners.
*Benefits may vary slightly by location.
Job Summary
Düsseldorf, NRW, Germany
Location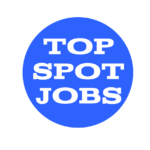 Similar Jobs
The largest community on the web to find and list jobs that aren't restricted by commutes or a specific location.