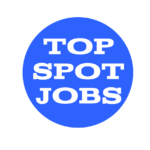 Business Systems Administrator – HRIT
Job Description
This position is remote and does not require regular in-office presence.
At Ameritas, our mission is Fulfilling Life. We do that in many ways, but especially by helping people invest in themselves by offering trusted financial products and advice. Because we believe everyone should be happy, healthy, and financially secure, we work hard to provide trusted financial products and valued guidance, including individual life and disability insurance, employee benefits, retirement planning, investments, and wealth management services.
The HR Business Systems Administrator is responsible for the analysis, design, deployment, support, and security of the company's HCM software to ensure the organization is efficiently managing its technology and data-related assets in accordance with market best-practices and external regulations.
The primary function of this position is to drive the ongoing evolution, integrity, and maintenance of our Human Capital Management System, and additional HR software applications. The role will focus on data integrity, reporting and analytics, system configuration, and continuous improvement efforts for automating HR processes and driving quality outcomes.
Success in this role will require excellent written and verbal communications skills. You will need to interpret and understand complex data in an analytical manner while organizing and planning efforts. Work as part of a team, but also independently while exercising sound judgement making decisions. Exercise strong attention to detail and time management skills while responding to internal needs using sound customer service skills working within response time expectations. This position will need to constantly evolve and learn new software and operating systems. Handle multiple projects and shifting priorities.
What you do
* Responsible for the day-to-day administration of our HR system as the System Administrator, serving as a technical point of contact, ensuring proper configuration and data integrity, and providing excellent customer service to end users of the system.
* Responsible for understanding HR project needs to provide technical support for modules including recruiting, onboarding, performance management, and benefits. This includes support to design, build, test, implement, and create end user instructions.
* Elicit and document business, functional and system requirements on highly complex projects from stakeholders across multiple areas of the organization.
* Build, update, and manage workflow administration, business processes, and approval processes.
* Responsible for full HCM security configuration, maintenance, and auditing.
* Partner with HR, Benefits, Payroll, Finance, and Information Technology teams to ensure data integrity by analyzing data, creating, and running audits, and ensuring data flow and files are accurate to a multitude of firm systems and vendors.
* Create and maintain HR Reports and dashboards for ongoing end user needs, including audits, managerial, scheduled, or ad-hoc reports.
* Responsible for managing communication on system release updates, requirements, or changes to end users of the system in a timely manner.
* Identify, research, and troubleshoot system issues and escalate, as needed, to work with vendors to resolve.
* Ensure the system configuration to support and run compliance requirements, including EEO-1
* Perform system maintenance, including assisting in the review, testing, and implementation of system upgrades. Proactively collaborate with key stakeholders to coordinate the needed upgrades or changes.
* Act as an advisor on best practices for system setup and use that meet the needs of the business.
* Identify and recommend opportunities to simplify, improve, and streamline the input, maintenance, and reporting of data.
What you bring
* 5+ years of experience in system analysis or system configuration required
* Bachelor's degree, or equivalent combination of education and experience required
* Advanced knowledge and experience with HR Systems required, including understanding of HR systems structure, functions, and processes
* Experience with ADP HCM products including ADP Vantage, ADP Enterprise, or ADP WorkforceNow required.
* Experience working with and meeting SLA's required.
* Strong communication, time management, and prioritization skills required.
* Advanced working knowledge of Excel (i.e., conditional formulas, pivot tables, VLOOKUP, formatting, etc.) required
* Prior experience working directly with a HR team desired
* Experience in developing and maintaining BI reports desired
* Experience with secure file transfer processes and data integration development (Globalscape EFT) desired
* Experience with DataStage desired
* Experience with process improvement and cross-system process flow documentation desired
What we offer
* Our company motto is "Fulfilling Life" and we take that job seriously, with a heavy commitment to volunteering and community support, employee well-being, and providing quality products and services that help our customers create a brighter future.
* Being a mutual-based organization, the return on our investment goes back into the company, to benefit our members/customers.
* We're committed to professional development, opportunity, inclusion, and diversity. Team building and collaboration are also priorities.
* A total rewards package with all the comprehensive health and welfare benefits you'd expect, including competitive pay and incentives, 401(k), flexible work schedules and time off to care for yourself and others.
* Additional popular benefits, including tuition reimbursement, and student loan repayment, an incentivized well-being program, adoption assistance, paid time off for volunteering, training, and career development opportunities.
An Equal Opportunity Employer
Ameritas has a reputation as a company that cares, and because everyone should feel safe bringing their authentic, whole self to work, we're committed to an inclusive culture and diverse workplace, enriched by our individual differences. We are an Equal Opportunity/Affirmative Action Employer that hires based on qualifications, positive attitude and exemplary work ethic, regardless of sex, race, color, national origin, religion, age, disability, veteran status, genetic information, marital status, sexual orientation, gender identity or any other characteristic protected by law.
Salary range $74,737 to $112,106 per year
Equal Opportunity Employer Minorities/Women/Protected Veterans/Disabled
Job Summary
Minneapolis, MN, United States
Location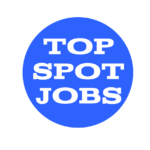 Similar Jobs
The largest community on the web to find and list jobs that aren't restricted by commutes or a specific location.