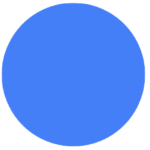 Business Systems Analyst, Digital Health
Job Description
Overview:
The Business Systems Analyst, Digital Health (BSA, Digital Health) will work collaboratively within the Digital Health team, as well as with key business stakeholders and application vendors, to administer business critical applications, support users, Validation, compliance to 21 Part 11, and enhance business value through exploiting opportunity for automation and improvements in systems leveraged by the business.  Reporting directly to the Vice President, Digital Health, the BSA, Digital Health will focus on administering applications used in support of third-party Digital health operations.  This will involve supporting users, maintaining system performance, governing a change management program, performing essential testing and upgrades, and looking for opportunities for innovation and process improvements. The BSA, Digital Health will connect business processes to system(s) capabilities and communicate clearly with all relevant parties to ensure best practice use of the applications.
The BSA, Digital Health will be responsible for keeping current with technology advancements, specifically in the Digital Health space including Veeva Systems, EDC, SAS, etc.  This role will have expert-level proficiency of related integration tools and methodologies employed by Advanced to support business functions. The BSA, Digital health role will require a high level of acumen of the life science industry coupled with technical knowledge.  Superior communication to all levels of the organization is expected.
Responsibilities:
Assist in the ongoing administration of Veeva systems (LMS, QMS, eTMF Safety), DocuSign, EDC, SAS, and all other clinical solutions applications, including user roles and permissions, item configuration, validation, compliance, licensing agreements, reporting changes, and related administration duties

Maintain critical business systems: coordinate system upgrade activity, respond to issues and incidents, and provide day-to-day administration of the critical business systems that drive our staffing operations

Work with the development team on interfaces and integration development

Enforce compliance with security, data integrity, internal control policies, and privacy regulations (21 Part 11, GDPR, CCPA, and others)

Troubleshoot data and integration issues

Perform complex business and systems analysis work and root cause analysis

Provide forward-thinking, long-term technical solutions

Conduct requirements gathering and analysis following the Agile methodology

Work with internal stakeholders to analyze complex needs and issues and assess how technology can be utilized to optimize business processes and support long-term business goals

Provide analysis and guidance for efficient design, configuration, and implementation of system enhancements

Collaborate with key individual contributors within the business and IT teams to solve business problems by either driving process change or making systematic recommendations for delivery

Draw from your experience to recommend changes in development, maintenance, and system standards

Define detailed system requirements, design technical solutions, test and deploy configurations and customizations for all digital health clinical solutions-related systems

Prepare and review documentation for current processes, pain points, and assumptions for clinical solutions-related systems and continuously identify gaps and opportunities for automation projects that will streamline workflows and processes within the business

Design, write, test, implement, and maintain configurations, scripts, and workflows supporting clinical solutions-related systems.

Take a hands-on approach to investigating and diagnosing issues related to business processes and events

Assist in cross-functional requirement sessions to elicit, document, and analyze business requirements and functional specifications; includes identifying unspoken or conflicting requirements and challenging the norm

Follow agile/DevOps practices, working with the business users to manage and prioritize a backlog and ensure completion of deliverables per agreed upon timelines

Be able to understand, articulate, and document needed customization, reports, and capabilities to mitigate future issues

Establish and maintain system training plans for business users
Qualifications:
Bachelor's degree from accredited university and/or equivalent work experience required.

Minimum of five years' hands-on experience in life sciences, CRO industry as an Administrator and/or Business Systems Analyst

Minimum of three years' experience working and communicating with business stakeholders at all levels

Experience with designing and supporting integration with other Clinical solutions-related systems like Veeva, SAS, Medidata EDC, IBM EDC etc.

Proficient in the use of query or reporting analysis tools; SQL experience a plus

Experience with 21 part 11 and other FDA related regulations is desired

Strong knowledge of reporting and analytic needs of CRO, Life science business

Ability to work independently and within a cross-functional team to define solutions supporting various enhancement requests

Experience using DevOps, Agile, and Scrum methodologies and tools a plus

Ability to translate business needs into small developments and prioritize them according to business value

Proven track record to deliver roadmap projects on time and on budget

Successful experience working on large, complex projects across multiple departments

Superior communication skills, and ability to convey complex ideas in a clear, concise fashion to both technical and non-technical audiences

Proven ability to make hard decisions in a fast-paced environment

Ability to speak to business functions with confidence and professionalism

Change management experience is required

Demonstrated experience translating complex business process improvement ideas into technology requirements

Proven emphasis on user-driven product design and data-driven product refinement

Strong technical acumen with the ability to think creatively and strategically to capitalize on unstructured, ambiguous business situations

Demonstrated willingness and passion to work in a hands-on manner with complex technical challenges

Passion, humility, integrity, credibility, and a commitment to Advanced Group's values
Role Competencies 
Naturally curious technologist who has a passion for technology's ability to transform thought, behavior, and business

Ability to properly and efficiently articulate sophisticated technology principles to various groups of stakeholders with varying levels of technical comprehension

Excellent interpersonal skills that generate respect and trust from stakeholders

Able to manage challenges, think creatively, and pivot quickly

Ability to be comfortable with ambiguity and disciplined failure

Ability to synthesize and simplify complex problems and systems

Process-driven with an affinity for business process enhancement and automation
#LI-WH1
Job Summary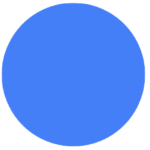 Similar Jobs
The largest community on the web to find and list jobs that aren't restricted by commutes or a specific location.