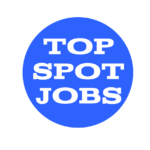 Business Systems Analyst II
Job Description
Description
Summary:
The Business Systems Analyst II is responsible for leading/guiding project meetings with the core leadership team in gathering comprehensive business requirements and translating them into automated solutions, to include workflow technical design and implementation. This entails advising and assisting customers in the operation and administration of the collection system applications as well as working with the facility host support team. Collaborating with customers to enhance their work methodologies and tools and maintaining a customer-centric technical knowledge and focus when contributing to the analysis, design, development, testing, documentation and implementation activities. The Business Systems Analyst II is responsible for delivering high-quality, cost-effective solutions to all levels of users. Will serve as the technical liaison for the team for implementing workflow solutions and project monitoring, to include ongoing workflow maintenance. Responsible for supporting the business goals and objectives as they relate to the team.
Clarify system, workflow, and process needs with operations to understand the purpose and content of requested enhancements
Assist customers with understanding of system functionality and process flows and optimizing their use of assigned applications and specific project-driven tasks.
Analyze customer workflow and/or processes flows and assist customers with reengineering their department work. Update customer strategies. Improve processes related to account flow and reconciling accounts with customers.
Translate customer requests into program specifications appropriate to assigned tasks. Understand and appreciate customers' clinical and business functions. This includes, but not limited to new customer file testing and implementation based on the timeframes given.
Document business requirements and technical details, utilizing a variety of tools including Word, Excel, Visio, Power Point and other tools as applicable.
Consult with management or senior team members as needed to gain knowledge needed for ownership of assigned process area.
Support day-to-day operation in assigned process area by responding to requests for research or minor changes to workflow.
Identify system enhancements that will improve business processes and support future business needs.
Identify issues and concerns and communicate them to management or senior team. Develop options and recommendations.
Author, or provide review of, system request on behalf of the business units and process managers, serving as functional and technical liaison between the business units and IS organization.
Learn new technologies and systems to advance knowledge of operation and process improvements, consulting SME's or leadership as needed to gain this understanding.
Develop detailed technical design for workflow automation and implement system changes including monitoring for successful and intended outcomes.
Lead and facilitate meetings with project team, including end users, management, and IS team members.
Utilize operational and system knowledge to provide recommendations for increased efficiencies and automation through proprietary workflow system
Knowledge of Six Sigma, TQM or other project and process management systems
Ability to work in a fast-paced, team environment.
Ability to produce written material to sufficiently communicate at all levels of the organization.
Proven ability to analyze complex business issues and identify, design and implement effective practical recommendations. Superior diagnostic skills spanning organizational, group and individual needs.
Ability to keep confidential information as such.
Strong organizational skills and ability to manage multiple competing projects and deadlines.
With minimal guidance, define boundaries, set priorities, plan and manage multiple projects. With guidance, develop detailed project schedules for all assigned projects, mapping dates and resources to tasks. Monitor progress and resolve approved deviations from plan.
Independent, logical thinker with proven ability to perform detailed data analysis and make sound decisions.
Intermediary troubleshooting abilities, with ability to problem solve complex technical issues independently within a timely fashion.
Ability to understand operational business processes and apply technical/system knowledge.
Ability to develop and/or present training to operational business users.
Ability to work independently or in a team environment, respectful of all positions at all levels.
Provide effective customer service by being courteous, polite and friendly at all times. Acknowledge customers timely in order to determine their need and help the customer resolve the issue or request. Participate in departmental programs that promote and deliver exceptional customer service.
Intermediate knowledge with database query tools such as MS Access or SQL
Ability to handle multiple projects simultaneously.
Knowledge of project management methodologies
Perform other duties and special projects as assigned by management.
Requirements:
Work Type:
Full Time
Job Summary
Irving, TX, United States
Location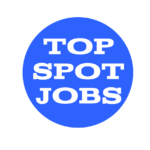 Similar Jobs
The largest community on the web to find and list jobs that aren't restricted by commutes or a specific location.