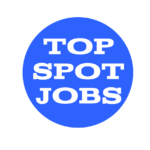 Job Description
Type of Requisition:
Regular
Clearance Level Must Currently Possess:
Top Secret/SCI
Clearance Level Must Be Able to Obtain:
Top Secret SCI + Polygraph
Suitability:
Polygraph
Public Trust/Other Required:
Job Family:
Cloud
Job Description:
​GDIT is your place. You make it your own by embracing autonomy, seizing opportunity, and being trusted to deliver your best every day. We think. We act. We deliver. There is no challenge we can't turn into opportunity. And our work depends on TS/SCI level cleared Cloud Developer-ConMon joining our team to support our Intelligence customer in Springfield, VA.
Job Description Summary:
Work on a development team, utilizing Agile scrum methodology, which is responsible for developing metrics and operations dashboards built on Grafana visualization tool with Elasticsearch providing the data. The metrics and operations dashboards provide a means to monitor the use and health of the NGA CORE DevSecOps pipeline tools. Development requires integrating with new tools and altering existing tool insights as required.
Specific Duties and Responsibilities:
Develop in an Agile/Scrum methodology
Collaborate with a development team to accomplish goals
Work with internal and external teams to understand integration requirements
Work with Security to develop secure solutions
Compile detailed documentation
Education/Experience:  
Bachelor's Degree in Computer Programming, Science, Engineering or a related technical discipline.
5+ years Developer experience
Meet DoD 8570 IAT Level II requirements including one of the following:  Security+ CE, CND, SSCP, GSEC, GICSP, CySA+, or CCNA
Required Skills:
Experience developing Grafana dashboards
Experience with GOlang
Familiarity with Elasticsearch
Python framework and Shell scripting
Linux distributions: RedHat, CentOS
CI/CD orchestration tools: GitLab CI, Jenkins
AWS services
PostgreSQL
Serverless and Microservice development
Container technology: Docker, Kubernetes
#Rover2022
Scheduled Weekly Hours:
40
Travel Required:
None
Telecommuting Options:
Onsite
Work Location:
USA VA Springfield
Additional Work Locations:
COVID-19 Vaccination: GDIT does not have a vaccination mandate applicable to all employees. To protect the health and safety of its employees and to comply with customer requirements, however, GDIT may require employees in certain positions to be fully vaccinated against COVID-19. Vaccination requirements will depend on the status of the federal contractor mandate and customer site requirements.
We are GDIT. The people supporting some of the most complex government, defense, and intelligence projects across the country. We deliver. Bringing the expertise needed to understand and advance critical missions. We transform. Shifting the ways clients invest in, integrate, and innovate technology solutions. We ensure today is safe and tomorrow is smarter. We are there. On the ground, beside our clients, in the lab, and everywhere in between. Offering the technology transformations, strategy, and mission services needed to get the job done.
GDIT is an Equal Opportunity/Affirmative Action employer. All qualified applicants will receive consideration for employment without regard to race, color, religion, sex, sexual orientation, gender identity, national origin, disability, or veteran status, or any other protected class.
Job Summary
Springfield, VA, United States
Location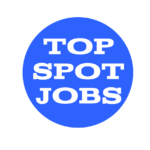 Similar Jobs
The largest community on the web to find and list jobs that aren't restricted by commutes or a specific location.