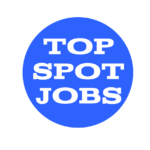 Job Description
Job Title: Cloud SaaS Architect
Introduction:
The Software Engineer designs, builds, and supports software solutions for some of the world's largest retailers. Our developers are involved in the entire project lifecycle: they interact directly with our retail clients to understand and document requirements; they collaborate with the implementation and test teams on design and development; and, they oversee delivery and provide ongoing support for their work.
The Software Engineer will architect, design, and oversee development of multiple large software solutions.
The Software Engineer is a thought leader in the organization and will collaborate, as required, with internal and external teams to facilitate development/test, sales, interlock with third-party vendors, improve development practices, and influence portfolio strategy. They will also lead one or more medium-to-large teams, providing mentoring, guidance, and code reviews to junior and senior engineers, and ensuring consistency and reuse across projects. The incumbent will excel in our fast-paced, collaborative, customer-first environment and will contribute in a variety of ways.
Responsibilities:
As a SaaS architect, you'll be responsible to enhance our retail experience by developing our enterprise-wide SaaS architectural strategy.
Design and deliver customer-focused solutions using a scalable, agile and secure approach while focusing on continuous improvement, compliance and architectural needs.
Expert in integrating methodologies, design patterns and architectural roadmap using on-prem and Cloud/SaaS offerings specifically using Azure and GCP cloud service provider.
Develop and implement policies, standards, and procedures for engineering, architecture, SaaS Governance and Integration performed at TGCS
Evaluate customer and business challenges and work with internal product and professional services partners to arrive at best-fit SaaS and technology solution
Provide technical expertise and oversight to all ongoing development projects, conduct technical reviews and oversee product qualification/certifications in accordance with policy, procedures, industry guidelines/standards
Partner with your director to manage executive and senior executive-level stakeholder relationships as needed
Support recruiting and onboarding of new employees, participate in industry forums and events
Advises and reviews technical designs, implementations, and tests across multiple medium-sized projects or a very large project. Implements product features in C, C++, or Java using Object-Oriented principles. Designs, develops, and tests/debugs client- and server-side code. Builds modern UIs using web technologies (HTML, CSS and JavaScript). Resolves complex technical challenges requiring a diverse scope of domain and discipline knowledge. Identifies opportunities to leverage existing assets (code, tooling, documentation) in new project Interfaces with internal & external teams to ensure alignment of deliverables
Performs as a Subject Matter Expert (SME) for multiple product lines. Demonstrates a diverse scope of domain and discipline knowledge.
Acts as an advocate for the business as the ultimate authority on the architecture designed to address client business problems, sometimes working at customer sites. Provides overall direction for design & implementation
Mentors senior engineers, reviews code, and grows technical leadership skills across the Conducts knowledge-sharing or training sessions. Ensures technical resources assigned to tasks aligned with their skills.
Consults on and/or reviews release notes, architectural/design documents, test plans/cases, and functional specifications
Establishes, documents, and evolves organization-wide engineering best practices including common tooling, workflows, automation, and environments.
Contributes to portfolio and cross-organizational strategic initiatives.
Perform other duties as assigned.
Required Skills:
Bachelors Degree in Computer Engineering, Computer Science, Electrical Engineering, or combination of 12+ years of equivalent professional experience and professional certifications.
Experience as an architect on large-scale SaaS integrated environments. Extensive experienc in Architecture and Service Management in an enterprise organization.
Minimum 6+ years of work experience with Microsoft Azure or any Cloud platform, with one or more cloud related certifications. Experience designing and deploying solutions and provisioning environments with Public Cloud providers including Azure, GCP and AWS.
Demonstrated Expertise in enterprise-, cloud- and client-side components which may leverage Java, JavaScript and modern UI frameworks, RESTful microservices with JSON & Swagger, and relational and no-SQL databases.
Demonstrated expertise in utilizing continuous build, automated test, and deployment platforms such as Jenkins, containers via Docker, Cucumber/Selenium, Azure, and Kubernetes.
Strong knowledge and work experience with AKS (Azure Kubernetes Service) and Docker. 6+ years of working experience in scripting languages (JSON, YAML, PS, Python) and IaC.
Experience creating and overseeing architectural artifacts of enterprise platforms, partnering with consultants and vendors.
Strong analytical skills, problem determination, attention to detail, team work, and excellent communication skills.
Strong English speaker.
Experience managing an operations team is a plus
About the Company:
Toshiba Global Commerce Solutions is a dynamic billion-dollar global company based in Research Triangle Park, NC, providing retail store solutions to your favorite brands. Have you ever been in a hurry and made use of the self-checkout at Lowe's Foods, earned fuel rewards at Kroger, or just paid for purchases at retailers such as Walmart, Michaels, Carrefour, The Gap, Calvin Klein, Boots, Cencosud, BJ's, or Costco? These are just a few examples of our in-store solutions and impressive customer base that made us the world's installed market share leader.
The nature of retail is changing quickly, so if you share our 'Together Commerce' vision of a seamless two-way, participatory shopping experience, let's get together to drive the new economy.
Toshiba Global Commerce Solutions, Inc. offers a competitive salary and generous benefits package including the following:
Group health coverage (medical, dental, & vision)
Employee Assistance Programs
Pre-tax spending accounts
401(k) plan (with company match)
Company provided life insurance
Pet Insurance
Employee discounts
Generous paid holiday schedule, paid vacation & sick/personal days
EEO:
Toshiba Global Commerce Solutions is an equal opportunity/affirmative action employer that evaluates qualified applicants without regard to age, ancestry, color, religious creed, disability, marital status, medical condition, genetic information, military or veteran status, national origin, race, sex, gender, gender identity, gender expression and sexual orientation or any other protected factor. We also consider qualified applicants regardless of criminal histories, consistent with legal requirements.
Individuals who need a reasonable accommodation because of a disability for any part of the employment process should email benefits@toshibagcs.com to request an accommodation.
DIVERSITY, EQUITY & INCLUSION:
We at Toshiba Global Commerce Solutions firmly believe that our people are an integral part to the success of our customers. Furthermore, we're committed to Diversity, Equity, and Inclusion for all our people as highlighted by our 5 Core Principles (Create Outreach, Foster Belonging, Unleash Opportunity, Diverse Cultural Engagement and Culture of Transparency). We're passionate about our customers the retail industry and becoming a more responsible company as we help create a brighter future.
Job Summary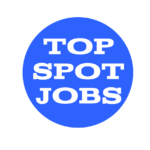 Similar Jobs
The largest community on the web to find and list jobs that aren't restricted by commutes or a specific location.