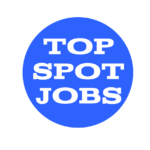 Job Description
Type of Requisition:
Pipeline
Clearance Level Must Currently Possess:
None
Clearance Level Must Be Able to Obtain:
None
Suitability:
No Suitability Required
Public Trust/Other Required:
MBI (T2)
Job Family:
Cyber Security
Job Description:
We are GDIT. We support and secure some of the most complex government, defense, and intelligence projects across the country. At GDIT, cyber security is not just a singular part of our mission—it connects every one of us because it's embedded into every aspect of what we do.
GDIT is your place. You make it your own by bringing your ideas and unique perspective to our culture. By owning your opportunity at GDIT, you are helping us ensure today is safe and tomorrow is smarter.
At GDIT, people are our differentiator. As a Cyber Security Manager, you will be trusted to support work on a program involving cybersecurity activities to include vulnerability assessment, security architecture review, security engineering, cybersecurity operations, incident response, threat intelligence, cyber hunt, countermeasure development and insider threat.
Position Overview
Manage IT Security Program involving services to include cybersecurity operations, continuous monitoring, security information and event management, security architecture, security engineering, vulnerability scanning, endpoint security, security analytics, network access control, penetration testing, data forensics, security data ingestion and analysis, incident analysis, threat monitoring/hunt and security situational awareness.
Duties
Manages cybersecurity activities across the enterprise and assist with security policies.
Supervise security monitoring operations and manage vulnerability and threat assessments, network access control, incident response and maintenance.
Supervise the assembly and review of security assessment and authorization (A&A) documentation in support of Risk Management Framework.
Support briefings, meetings and communicate recommendations and contract status.
Manage the scope, schedule, and resource allocation for projects and sustaining activities
Support development of policies, strategies, and communications relative to cybersecurity
Gather and report on security metrics that demonstrate the relative cost/benefit of the security operations and other cybersecurity initiatives.
Track the development of Plan of Action and Milestones (POA&Ms) supporting the mitigation of IT security weaknesses and vulnerabilities and support FISMA reporting.
Oversee the preparation and maintenance of security architecture documents that establish the operational, system and technical views of the security architecture
Manage detailed assessments of the defensive posture of the network environment.
Manage cyber situational awareness of the cyber threat landscape and maintain threat monitoring services.
Ensure cybersecurity policies, procedures, and standards documentation is accurate, current, and relevant.
Provide enterprise cybersecurity program management support.
Meet security audit mandates, standards, and requirements.
Effectively manage, monitor, and communicate enterprise security risk by maintaining visibility across the agency enterprise.
Reduce cost and optimize enterprise cybersecurity posture through efficiencies, reciprocity, security shared services, and automation.
Effectively communicate and collaborate with internal and external key stakeholders
Qualifications
12 years of computer information technology experience.
5 years supervising IT security activities
Bachelor degree
PMP certification
Knowledge/Understanding of Cyber Kill Chain threat framework/model for the identification and prevention of cyber intrusions activity and for enhanced insights and reporting of cyber activity
Public Trust clearance capability
Experience in resolving issues and scheduling conflicts and solving complex problems
Excellent listening skills and communication skills include oral, written, and formal presentations
Scheduled Weekly Hours:
40
Travel Required:
Less than 10%
Telecommuting Options:
Hybrid
Work Location:
USA DC Washington
Additional Work Locations:
COVID-19 Vaccination: GDIT does not have a vaccination mandate applicable to all employees. To protect the health and safety of its employees and to comply with customer requirements, however, GDIT may require employees in certain positions to be fully vaccinated against COVID-19. Vaccination requirements will depend on the status of the federal contractor mandate and customer site requirements.
We are GDIT. The people supporting some of the most complex government, defense, and intelligence projects across the country. We deliver. Bringing the expertise needed to understand and advance critical missions. We transform. Shifting the ways clients invest in, integrate, and innovate technology solutions. We ensure today is safe and tomorrow is smarter. We are there. On the ground, beside our clients, in the lab, and everywhere in between. Offering the technology transformations, strategy, and mission services needed to get the job done.
GDIT is an Equal Opportunity/Affirmative Action employer. All qualified applicants will receive consideration for employment without regard to race, color, religion, sex, sexual orientation, gender identity, national origin, disability, or veteran status, or any other protected class.
Job Summary
Washington, DC, United States
Location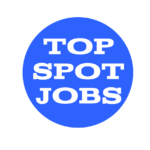 Similar Jobs
The largest community on the web to find and list jobs that aren't restricted by commutes or a specific location.