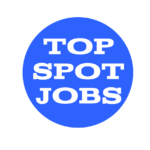 Data Center Sustaining Engineer II
Job Description
Cox Communications is searching for an Data Center Sustaining Engineer II to serve independently and as a technical lead to a team responsible for network and security engineering of the Cox National and Regional NextGen Data Centers, serving IT and Service Provider services. This role will bring new data, networking, and security services, features, and capabilities to the Cox Data Centers. This role will utilize deep and broad knowledge of Layer 2 switching and Layer 3 routing platform capabilities, technical standards, and industry trends & practices, to build and test technical designs that can be delivered to internal customers in a fast-paced, dynamic environment. The candidate will also plan, design, and manage the implementation of integrated wireless, voice, optical and related systems and access network infrastructure components. Coordinate procedure, specification and standards development and maintenance.
Primary Responsibilities and Essential Functions:
Create test plans, execute lab testing, develop high/low-level designs, lead field trials, support first office application (FOA) and transition to operations teams.
Conducts equipment evaluations, equipment selection, pilot testing and network designs to ensure reliability and scaled expansion of the network.
Supports deployments of new services, systems, applications and architectures with configuration, integration, evaluation, testing, documentation, and training.
Provides detailed engineering support and consultation to other departments.
Defines and compiles Low Level Designs (LLD), as well as standard methods of procedures (MOP) and documentation to support Operations in the configuration of network equipment.
Collaborates with vendors for device lifecycle management activities to include hardware and software roadmaps and application of configuration best practices.
Identify opportunities for improvements to existing designs & practices on an ongoing basis, drawing on new platform capabilities, industry standards, market demands, etc. Identify the business impact and value of these improvements.
Effective written and verbal interpersonal communication skills. Experienced at writing technical proposals, processes, diagrams and other documentation.
Provides Engineering support for assigned aspects of wireless, video, voice and/or other system components.
Responsible for day- today platform reliability, capacity maintenance, monitoring and network augmentation.
Implements network changes for configuration and capacity
Tests, performs upgrades and applies patches to existing installations
Checks system performance to identify trends and vulnerabilities for analysis and resolution.
Monitors and responds to system, network, security and outage alerts
Performs real-time problem management including coordinating customer calls, problem escalation to vendors, reporting serious problems to management, and tracking and follow-up.
Develops and distributes routine and ad-hoc reports
Minimum
Bachelor's degree in a related discipline and 2 years' experience in a related field. The right candidate could also have a different combination, such as a master's degree and up to 2 years' experience; or 6 years' experience in a related field
Experience with IP network (i.e. Engineering, Technical Operations) design and management including recent experience with Cisco/Arista/Fortinet/Juniper implementations; as well as experience designing and implementing complex IP routing scenarios (Including: Spanning Tree, MPLS, OSPF, ISIS, RSVP, & BGP).
Experience in working within complex project execution teams, ability to clearly communicate requirements, delegate work activities, and provide clarity of goals and priorities in a manner that assures timely execution of projects.
Clear understanding of modern firewall, router, and switch architecture and network design (control plane and forwarding plane separation, switch fabric design, egress queuing, IP lookup algorithms, traffic engineering, protection mechanisms, and capacity planning).
Understanding of RFC1918 and Carrier Grade NAT (CGN).
Experience with MS Office, Teams, SharePoint, as well as MS Visio and other graphical development tools.
Preferred
IT industry certifications a plus (i.e. CCIE, CCNP, JNCIE, JNCIP, CISSP, CEH, ITIL).
Direct experience with Ethernet performance measurement tools.
Understanding network domain segmentation, bridging services to management domains.
Experience with the following scripting/programming languages: Python, Perl, PHP, shell scripts.
Knowledge of virtualization platforms such as VMWare, Xen, KVM, etc.
Experience with Unix/Linux
Knowledge of SDN principles and technologies such as OpenFlow, Service Chaining, NFV, OpenStack, Controllers, Contrail, Orchestration, SD-WAN, etc.
About Cox Communications
Cox Communications is the largest private telecom company in America, serving six million homes and businesses. That's a lot, but we also proudly serve our employees. Our benefits and our award-winning culture are just two of the things that make Cox a coveted place to work. If you're interested in bringing people closer through broadband, smart home tech and more, join Cox Communications today!
About Cox
Cox empowers employees to build a better future and has been doing so for over 120 years. With exciting investments and innovations across transportation, communications, cleantech and healthcare, our family of businesses – which includes Cox Automotive and Cox Communications – is forging a better future for us all. Ready to make your mark? Join us today!
Benefits of working at Cox may include health care insurance (medical, dental, vision), retirement planning (401(k)), and paid days off (sick leave, parental leave, flexible vacation/wellness days, and/or PTO). For more details on what benefits you may be offered, visit our benefits page .
Cox is an Equal Employment Opportunity employer – All qualified applicants/employees will receive consideration for employment without regard to that individual's age, race, color, religion or creed, national origin or ancestry, sex (including pregnancy), sexual orientation, gender, gender identity, physical or mental disability, veteran status, genetic information, ethnicity, citizenship, or any other characteristic protected by law.
Statement to ALL Third-Party Agencies and Similar Organizations: Cox accepts resumes only from agencies with which we formally engage their services. Please do not forward resumes to our applicant tracking system, Cox employees, Cox hiring manager, or send to any Cox facility. Cox is not responsible for any fees or charges associated with unsolicited resumes.
Job Summary
Tucker, GA, United States
Location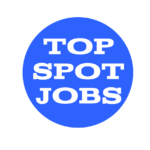 Similar Jobs
The largest community on the web to find and list jobs that aren't restricted by commutes or a specific location.