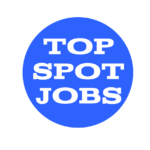 Job Description
Department Summary:
Our Marketing Analytics team members are experts on taking data and turning it into stories, leveraging insights to help the company make smarter decisions about how we innovate. Their work allows us to optimize performance and transform it into new subscriber acquisitions, helping DISH to continue to drive the future of entertainment and interactivity.
We are seeking a Data Scientist Specialist II to optimize growth across DISH, Sling and DISH Wireless products and new lines of business in the future. As part of our Marketing Analytics team, the successful candidate will build campaign segmentation, program analysis, and predictive analytics to support activities in the marketing organization that ultimately strengthen our business. This can include using advanced statistical targeting models, design of experiments, participating in development and maintenance of analytic infrastructure, rigorous program analysis and performing customer analyses.
Job Duties and Responsibilities:
Primary responsibilities fall into the following categories:
Use Python, R,Excel, and/or SQLto perform data mining/predictive analytics activities: data quality assessment; data profiling; design and development of analytic data sets; statistical analysis and modeling; application of analytic algorithms for predictive modeling, segmentation, forecasting, and optimization; presentation of analytic results; documentation of all activities.

Work with clients to understand requirements and potential uses for predictive and descriptive analyses

Provide analytical support for campaign strategy development, campaign test and measurement design, post-campaign analysis and verify data marts built to adhere to business needs

Develop and execute advanced queries and marketing reports

Provide support for ad hoc analytical projects, including customer-level analysis, segmentation analysis, product affinity and customer profiling analysis
Skills, Experience and Requirements:
BS, BA in Economics, Statistics, Math, Computer Science or related fields required

Experience in analyzing data, working with complex code, and providing recommendations in an professional or academic setting

Experience in R, Python, SAS or other analytical tools, and Tableau or other data mining/visualization software

Experience with both technical and non-technical presentation of analytic results

Strong attention to detail

Demonstrated ability to work effectively with cross-functional teams to perform planning and execution of initiatives in a professional or an academic setting

Ability to be flexible in a changing work environment; ability to work well under pressure to deliver in a timely manner
Benefits:
From versatile health perks to new career opportunities, check out our benefits on our careers website.
Candidates need to successfully complete a pre-employment screen, which may include a drug test.
Salary Range: USD $57400.00 – $82000.00 / Year
Job Summary
Denver, CO, United States
Location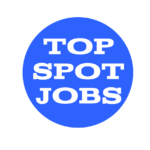 Similar Jobs
The largest community on the web to find and list jobs that aren't restricted by commutes or a specific location.