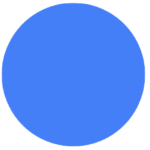 Job Description
COMPANY OVERVIEW
AUTHENTICITY | PASSION | COMMUNITY | INNOVATION | ADVENTURE
Alterra Mountain Company is a family of 15 iconic year-round destinations, including the world's largest heli-ski operation, offering the Ikon Pass, the new standard in season passes. The Ikon Pass connects the most iconic mountains across North America, Australia, New Zealand, Japan and Chile, delivering authentic, memorable snow adventures. Alterra Mountain Company owns and operates a range of recreation, hospitality, real estate development, food and beverage, retail, and service businesses.
Headquartered in Denver, Colorado, with destinations across the continent, Alterra Mountain Company is rooted in the spirit of the mountains and united by a passion for outdoor adventure. Alterra Mountain Company's family of diverse playgrounds spans six U.S. states and three Canadian provinces: Steamboat and Winter Park Resort in Colorado; Palisades Tahoe, Mammoth Mountain, June Mountain and Big Bear Mountain Resort in California; Stratton and Sugarbush in Vermont; Snowshoe in West Virginia; Tremblant in Quebec, Blue Mountain in Ontario; Crystal Mountain in Washington; Deer Valley Resort and Solitude Mountain Resort in Utah; and CMH Heli-Skiing & Summer Adventures in British Columbia.  Also included in the portfolio is Alpine Aerotech, a worldwide helicopter support and maintenance service center in British Columbia, Canada. Alterra Mountain Company honors each destination's unique character and authenticity and celebrates the legendary adventures and enduring memories they bring to everyone.
A career with Alterra Mountain Company is more than what you do today; it's being part of creating a community rooted in the spirit of the mountains, united by a passion for adventure, and celebrating the legendary adventures and enduring memories that mountains bring to everyone.
BESIDES WORKING SOMEWHERE AWESOME, WHAT'S IN IT FOR YOU?
Free Ikon Base Pass for all eligible employees, with additional free skiing + riding privileges across the family of Alterra Mountain Company resorts for all eligible employees and their dependents
Flexible Time Off (FTO) policy for eligible employees to rest, relax and recharge
Generous discounts on outdoor gear, apparel, rental cars, etc.
Medical, dental, vision, life, AD&D, short term & long-term disability insurance, EAP, HSAs, FSAs, and more
401(k) plan with generous company match
Discounted tuition with partner online university for all Alterra Mountain Company employees to further their education
Paid parental leave of up to 6 weeks for eligible employees
Commuter benefits (Denver employees only)
Brand new Alterra Mountain Company office located in Denver's RiNo Art District neighborhood
POSITION SUMMARY
The Database Analyst will support the production and non-production database environments with a focus primarily on Microsoft SQL Server, Azure SQL Database, and Azure SQL Server Virtual Machines.  The ideal candidate for this position has a history of strong customer service and collaborating well with cross-functional teams.
To perform this job successfully, an individual must be able to perform each essential duty satisfactorily with or without reasonable accommodations.
ESSENTIAL DUTIES
General Responsibilities
Responsible for installation and configuration of Microsoft SQL Server following established standards.
Accountable for triaging and resolving incidents (SQL Agent job failures, user issues, performance degradation, etc.).
Carries out pre-defined tasks, managing user permissions new and existing.
Performs restores and backups as requested.
Participates in design, implementation and testing of disaster recover procedures.
Provides support for application development efforts, assists developers with complex query tuning and schema modification.
Coordinates and collaborates with Enterprise and local Resort teams, including Systems Support, Security, Engineering, and Network.
Coordinates with out-sourced DBA team leveraging the team to perform tasks that have established procedures or are common DBA operations.
Familiarity with Windows Performance Counters, SQL Server Wait Statistics, and how to leverage monitoring software to assess database/server performance.
Contributes to automation of repetitive operations, particularly using T-SQL and PowerShell.
Demonstrates strong understanding of high availability, disaster recovery, and replication technologies and participates in troubleshooting related issues (AlwaysOn Failover Cluster Instances, AlwaysOn Availability Groups, DB mirroring, replication, log shipping).
Responsible for validating, testing, and deploying upgrade scripts provided by software vendors.
Responsible for capacity planning, database space and compute resources.
Participates in on-call escalation support rotation.
Documents general infrastructure, systems, servers, databases, and procedures.
Other duties as assigned
 Additional Responsibilities
Work with data from a variety of sources (text files, Excel spreadsheets, Active Directory, XML).
Familiarity with SSRS development and administration
May write and troubleshoot basic SSIS packages and handle deployments for SSIS.
REQUIRED QUALIFICATIONS
Strong working knowledge of T-SQL and PowerShell
Understanding of SQL Server and database roles and permissions.
Strong understanding of ITSM frameworks, e.g., ITIL, MOF, etc.
Experience with general customer support in a service desk role, managing incidents and service requests.
Excellent communication skills, both written and verbal
The base salary range below represents the low and high end of the Alterra Mtn Co Shared Services Inc. salary range for this position. Actual salaries will vary and may be above or below the range based on various factors including but not limited to experience, education, training, location, merit system, quantity or quality of production, responsibilities, and regular and/or necessary travel. The range listed is just one component of Alterra Mtn Co Shared Services Inc.'s total compensation package for employees. Other rewards may include short-term and long-term incentives and many region-specific benefits.
Denver area base salary range: $57,000 – $85,000 per year
PHYSICAL REQUIREMENTS
The physical demands described here are representative of those that must be met by an employee to successfully perform the essential functions of this job.  Reasonable accommodations may be made to enable individuals with disabilities to perform the essential functions.
While performing the duties of this job, the employee is regularly required to walk, talk, see, hear, and operate a computer and other office productivity machinery.
WORKING CONDITIONS
Indoor/Outdoor: While performing the duties of this job, the employee may be exposed to harsh and varying outside weather conditions.
Hazardous Materials/Noise: The noise level in the work place is usually moderate.
This job description is not an exhaustive list of all functions and responsibilities that an employee may be required to perform in this position. Alterra Mtn Co Shared Services Inc. and its affiliates reserve the right to modify, increase, decrease, suspend, and or eliminate any of the essential duties and/or the position in its entirety.
This job description is not an express or implied contract, guarantee, promise, or covenant of employment for any set term or duration, or for termination only for cause.
Employment with Alterra Mtn Co Shared Services Inc. or any of its affiliates is "at will" meaning either party may terminate the employment relationship at any time with or without cause and with or without notice.
This position is located in Colorado, and the work is primarily in Denver, CO and, as such, employment in this position is subject to the labor and employment laws of the state of Colorado.
Alterra Mtn Co Shared Services Inc. and its affiliates are equal opportunity employers and maintain drug-free workplaces. All employees and candidates are reminded that Alterra Mtn Co Shared Services Inc. and its affiliates adhere to all applicable labor and employment laws, and State, County, and City-specific labor and employment regulations, where applicable.
Job Summary
Denver, CO, United States
Location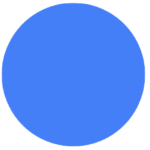 Similar Jobs
The largest community on the web to find and list jobs that aren't restricted by commutes or a specific location.