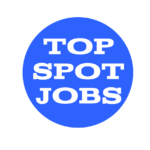 Job Description
Description
Job Description:
Leidos has an opening for an Instructional Technologist / eLearning Developer to support a challenging and dynamic program within the Northern Virginia area. The position requires an active TS/SCI with a Polygraph security clearance.  The Developer will assist with creating animations and producing interactive media for training courses that will be deployed to government staff. The eLearning Developer will create visually-pleasing, content-rich learning solutions with user-friendly interfaces and intuitive navigation using commercial course authoring and other web tools.  The Developer will be responsible for implementing, testing, and maintaining eLearning solutions that optimize student learning. ­­ The Developer will consult with instructional designers on the planning, use, and development of self-paced stand-alone eLearning training modules, and develop online learning content using course authoring tools (e.g., Adobe Captivate, Articulate 360, Lectora, etc.).  The Developer will incorporate media components such as videos, images, animations or interactive elements into learning products, and assist in the implementation of eLearning courses within learning management systems (i.e. Moodle, Blackboard). The Developer will perform coding for eLearning modules using HTML/CSS/JavaScript, or other web-based programming languages. The Developer will ensure course content consistently meets Web Content Accessibility Guidelines (i.e. SCORM). The Developer will be responsible for troubleshooting software problems and providing solutions to overcome those problems using the latest technologies.
 Required Qualifications:
eLearning course development experience using course authoring tools,

preferably Adobe

Captive and Articulate 360

Digital video and audio editing experience using Adobe Premier, After Effects and Audition

Experience with implementing courses in a LMS, preferably Moodle
Familiarity with configuring, importing, and exporting SCORM packages.
Strong JavaScript, CSS, HTML experience
Proven ability to communicate effectively orally and in writing
High level of proficiency with Microsoft Office Suite, particularly PowerPoint and Excel
Experience working closely with subject matter experts
Experience with Blackboard, Coursera, and Absorb platforms
Utilization of web design tools (e.g., Photoshop, DreamWeaver, HTML, CSS, JavaScript)
Strong relationship-building, collaboration, and written/verbal communication skills
Bachelor's degree with a focus in web production, graphic design, animation, fine arts, or related field
Typically requires BS degree and 12-15 years of prior relevant experience or Masters with 10-13 years of prior relevant experience.
Pay Range:
Pay Range $118,300.00 – $182,000.00 – $245,700.00
The Leidos pay range for this job level is a general guideline only and not a guarantee of compensation or salary. Additional factors considered in extending an offer include (but are not limited to) responsibilities of the job, education, experience, knowledge, skills, and abilities, as well as internal equity, alignment with market data, applicable bargaining agreement (if any), or other law.
Job Summary
Herndon, VA, United States
Location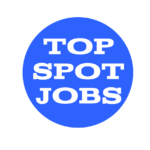 Similar Jobs
The largest community on the web to find and list jobs that aren't restricted by commutes or a specific location.