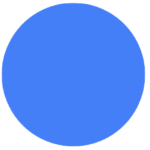 Enterprise Data Architect-HYBRID WORK SCHEDULE
Job Description
What you'll do…
The Data Architect is primarily responsible for defining technology direction and architectural strategy for the Data and Information domain. They will define and execute the architecture process for technology solutions with guidance from the Director of Enterprise Architecture and the Principal Data Architect. This role is a Subject Matter Expert in the Data and Information domain and contributes to the development of the domain as a companywide authority.
Creates, maintains and oversees portions of the Enterprise Architecture Strategy by applying deep expertise in the Data and Information area and is responsible for defining the Enterprise Data Management Strategy and Framework.
Develops and establishes architectural best practices, standards and guidelines for the Data and Information domain that guide the design of technology solutions and educates others throughout the organization on the function of architecture
Guide the technical implementation of the Data and Information domain by solving complex problems; escalating issues or risks, as appropriate; recognizing and capitalizing on improvement opportunities; evaluating recommendations made; and influencing the completion of project tasks by others.
Responsible for time sequencing, prioritization and managing the growth of the data environments of all SQL, NoSQL and clickstream data from Transactional Systems.
Assist the Chief Information Security Officer (CISO) in the determination of data security, data Encryption and privacy requirements related to SOX, CCPA, GDPR and PCI Compliance.
Facilitate the creation of a metadata catalog of all Enterprise datasets and ensure that governance of said catalog is executed throughout dataset lifecycles.
Guide the full lifecycle of a Big Data solution, including requirements analysis, platform selection, technical architecture design, application design and development, testing, and Test and Deployment in Cloud Infrastructures Azure Data Lake, Azure Data Bricks (Spark), Azure HDInsight, Synapse.
Explores emerging business functions and technology and serves as a champion for new ideas and technologies that have potential benefit either to increase revenue or improve efficiencies.
Participates in the adoption of new technologies by researching technical trends and developments in the Data and Information domain.
Work with external vendors to establish a pipeline into emerging technologies.
Evaluates the impact and feasibility of new technologies within their domain before incorporating them into their domain technical architectures.
Lead the creation of proof of concept and prototype development using internal and external resources.
Provides expertise and shares an understanding of current capability gaps, architectural gaps, and market and industry trends that can be used to set future direction.
Works side-by-side with other IT groups such as Development and Enterprise Technology to closely align strategy with delivery and drive adoption.
Designs, models and implements new systems architectures.
Conduct technical walk-through sessions, participate in pre- and post- implementation project reviews, and ensure that architecture designs are developed, maintained, and accessible.
Consult with customers to solve business problems by adapting current technology and/or capitalizing on emerging technology for competitive advantage to meet the strategic objectives of the customer.
Drive adoption by evangelizing technologies that have applicability and benefit to HR Block.
Conduct demonstrations and presentations to executive management of prototypes and proof-of-concepts.
Conduct presentations to large audiences both internal as well as external to HR Block.
Conduct technical walk-through sessions.
Participate in pre and post implementation project review.
It would be even better if you also had…
AZ900 Certification
A deep understanding of MS Azure cloud environment
A deep understanding of Azure Database and Storage technologies
What you'll bring to the team…
Education:
Bachelor's degree in a related field or the equivalent through a combination of education and related work experience.
Work Experience:
8 years' experience in architecture, technology design, development, implementation and support functions
Ability to work with limited direct supervision
Ability to work creatively and analytically in meeting team needs
Ability to mentor architects in overall architectural best practices and depth within their domain
Team lead experience
Proficiency in one or more RDBMS and NoSQL platforms
Effective oral, written and interpersonal communication skills
Effective presentation skills
High degree of technical and business acumen
Proven experience and expertise in the following:

Define Enterprise Data vision, strategy and principles for data management
Effectively liaise between the Business (product teams) and data solution development, integration and governance teams
Strong ability to understand the implication of data on people, processes, products and technology

Proof points of successfully accomplishing following Enterprise Data Architecture tasks:

Enterprise Data Modeling
Information Architecture Modeling
Information Analysis Modeling
Physical Data Modeling
Enterprise Data Governance Functions and Frameworks – Standards, Policies, Processes, QA
Enterprise Data Technology Landscape
Enterprise Information Analysis Maps
Reference, Master, Meta Data and Document Practices
Data Virtualization, Data Streaming, Operational Data Store, Data Warehouse, etc.
Data Management Practice including Stewardship and Life Cycle Management
Data Architecture and Management in the Cloud (Azure knowledge is preferred)

Experience with a diverse set of platforms and technologies, as well as, experience with structured methods and the software development life cycle
Data Architecture experience related to Cloud infrastructure and technology components
Familiarity with Microservices Architecture and development patterns
An understanding of DevOps concepts and principles
A willingness to value progress over perfection
About H&R Block…
H&R Block's purpose is simple: To provide help and inspire confidence in our clients and communities everywhere. We've been true to that purpose since brothers Henry and Richard Bloch founded our company in 1955. Since then, we've grown to have approximately 12,000 offices throughout the United States and around the world.
We are a people company first and a tax company second. People who join H&R Block say it feels like being part of something bigger. A place with an amazing and storied history, but with a strong and urgent focus on the future. Maybe it's how determined, forward thinking and innovative we are, or how accessible our leadership is. We believe it's all those things, and much more.
H&R Block is committed to diversity and inclusion and is proud to be an equal opportunity employer. We consider qualified applicants regardless of race, color, religion, creed, gender, national origin, age, disability, veteran status, marital status, sex, gender expression or identity, sexual orientation, citizenship, or any other legally protected class. All qualified applicants are welcomed and encouraged to apply.
As part of our efforts related to compliance with OSHA's Emergency Temporary Standard (ETS), H&R Block is asking all associates to voluntarily share their COVID-19 vaccination status. Associates who are unvaccinated or who choose not to share their vaccine information will be required to wear a mask while at work and comply with other safety precautions.
Sponsored Job
#hrbjob #LI-SH1
Job Summary
Kansas City, MO, United States
Location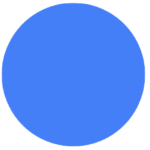 Similar Jobs
The largest community on the web to find and list jobs that aren't restricted by commutes or a specific location.