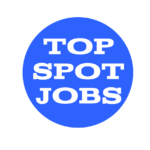 F-35 Senior Software Developer
Job Description
Type of Requisition:
Regular
Clearance Level Must Currently Possess:
Interim Secret
Clearance Level Must Be Able to Obtain:
Secret
Suitability:
No Suitability Required
Public Trust/Other Required:
None
Job Family:
Software Development
Job Description:
Do you hold an active US government security clearance? Are you interested in work that gives you the opportunity to use your skills to solve complex problems?  Would you like to join a team that encourages ingenuity and is mission driven?  Would you like to join an organization that makes a difference for our warfighters and our citizens? 
 
The Joint Strike Fighter (JSF) F-35 IT program support contract provides knowledge-based, information assurance and cybersecurity IT services to the F-35 Lightning II Joint Program Office (JPO). Our services include program management, enterprise performance management, enterprise architecture, implementation of emerging capabilities and requirements, life cycle management, operations & maintenance, enterprise data management, service desk support and IT training. 
 
We are currently seeking a Senior Software Developer.
 
Job Description:
Designs, develops, enhances, debugs, and implements software. Troubleshoots production problems related to MS Dynamics, IIS, and software applications. Researches, tests, builds, and coordinates the conversion and/or integration of new products based on client requirements. Designs and develops new software products or major enhancements to existing software. Addresses problems of systems integration, compatibility, and multiple platforms. Consults with project teams and end users to identify application requirements. Performs feasibility analysis on potential future projects to management. Assists in the evaluation and recommendation of application software packages, application integration and testing tools. Resolves problems with software and responds to suggestions for improvements and enhancements. Acts as team leader on projects. Instructs, assigns, directs, and checks the work of other software developers on development team. Hands-on troubleshooting back-end servers and applications during outages. Participates in development of software user manuals.
Minimum Education Required:
BS or BA degree in Computer Science, Engineering or an Information Technology.

ALLOWABLE SUBSTUTION: Six (6) years of related experience or four (4) years of related experience with an AA/AS degree.
Minimum Experience Required:
Six (6) years of experience, to include: Software Design, Development, and Test and Evaluation.  

Three (3) years of experience in MS Dynamics, IIS, IIS STIGs, web page design, computer based training development, and using .NET tools and .net integrated development environment tools, asp.net, SQL Server, and HTML editor tools.

Experience may be concurrent.

Intermediate level industry certification from one of the following: Microsoft, AWS, Sun, Red Hat, Oracle, CompTIA or relevant technology.

IAT Level II baseline certification in accordance with DoD 8570.01-M, Information Assurance Workforce Improvement Program.
Security Clearance: Secret clearance based upon a SSBI or SSBI-PR completed within the past five years.
Scheduled Weekly Hours:
40
Travel Required:
Less than 10%
Telecommuting Options:
Hybrid
Work Location:
USA VA Arlington
Additional Work Locations:
COVID-19 Vaccination: GDIT does not have a vaccination mandate applicable to all employees. To protect the health and safety of its employees and to comply with customer requirements, however, GDIT may require employees in certain positions to be fully vaccinated against COVID-19. Vaccination requirements will depend on the status of the federal contractor mandate and customer site requirements.
We are GDIT. The people supporting some of the most complex government, defense, and intelligence projects across the country. We deliver. Bringing the expertise needed to understand and advance critical missions. We transform. Shifting the ways clients invest in, integrate, and innovate technology solutions. We ensure today is safe and tomorrow is smarter. We are there. On the ground, beside our clients, in the lab, and everywhere in between. Offering the technology transformations, strategy, and mission services needed to get the job done.
GDIT is an Equal Opportunity/Affirmative Action employer. All qualified applicants will receive consideration for employment without regard to race, color, religion, sex, sexual orientation, gender identity, national origin, disability, or veteran status, or any other protected class.
Job Summary
Arlington, VA, United States
Location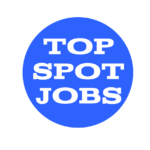 Similar Jobs
The largest community on the web to find and list jobs that aren't restricted by commutes or a specific location.