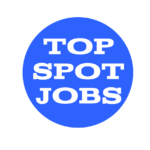 Job Description
Comcast's Technology, Product & Experience organization works at the intersection of media and technology. Our innovative teams are continually developing and delivering products that transform the customer experience. From creating apps like TVGo to new features such as the Talking Guide on the X1 platform, we work every day to make a positive impact through innovation in the pursuit of building amazing products that are enjoyable, easy to use and accessible across all platforms. The team also develops and supports our evolving network architecture, including next-generation consumer systems and technologies, infrastructure and engineering, network integration and management tools, and technical standards. Because our employees are our most valuable asset, we offer a flexible working environment to balance the need to work independently wherever you choose, with days that require collaboration at one of our offices. Our roles primarily reside inside or around one of our Tech Hubs (Philadelphia and surrounding suburbs, Denver, Austin, Silicon Valley, Washington DC/N. Virginia).
Job Summary
The Developer Experience organization offers an extensible, open ecosystem of integrated tools and capabilities that help engineering teams focus on their core work by removing non-functional and technical barriers from the developer's journey. As a member of our team, you'll develop and maintain solutions that empower our engineers to innovate at the speed of their ideas, enabling TPX to achieve its goals now and in the future. As a software engineer on the Design Develop team, you'll help streamline application development for developers by providing frameworks, workflow automation, cloud-native solutions, templates, security and testing tools. Join us in an industry-leading environment where we leverage innovative technology to solve critical business needs.
Job Description
Requirements:
2+years of experience in web application development using React is a must. Backstage experience is preferred.

NoSql database experience preferred.

Experience in Dockers preferred.
Core Responsibilities:
Work with teams to refine deliverables and implement APIs, services, UI components, and automation tasks

Design and develop cloud-hosted backend and web applications with security features

Create reusable web components and microservices/APIs to support business logic

Collaborate with stakeholders, architects, and DevOps engineers to monitor business and operational metrics and automate systems

Build and maintain production tools for reliability and efficiency and debug infrastructure, network, and OS issues

Develop cross-platform software with formal resource, risk, and change management, perform testing, and deliver secure and encrypted code.

Work with engineering team, product, and user experience to understand new requirements.

Implement new application programming interfaces, backend services, front-end user interface components, and automation tasks to specification provided with the assistance of senior team members.

Understand platform usage and assist with production deployments and customer issue triage.

Design and develop backend applications that can be hosted on cloud platforms.

Design and develop web applications that can function during backend service and internet connectivity interruptions.

Develop security features as part of the development and embrace the DevSecOps culture.

Use and improve on tools to identify and mitigate production incidents within the defined MTTR (Mean Time To Recover) key performance indicator.

Create re-usable web components that can be leveraged by multiple teams, where needed.

Create self-contained microservices or application programming interfaces to support the business logic.

Use content management systems as applicable and global design patterns and defined coding standards and practices established by the team.

Must be able to work nights and weekends, variable schedule(s) as necessary.
Employees at all levels are expected to:
Understand our Operating Principles; make them the guidelines for how you do your job.

Own the customer experience – think and act in ways that put our customers first, give them seamless digital options at every touchpoint, and make them promoters of our products and services.

Know your stuff – be enthusiastic learners, users and advocates of our game-changing technology, products and services, especially our digital tools and experiences.

Win as a team – make big things happen by working together and being open to new ideas.

Be an active part of the Net Promoter System – a way of working that brings more employee and customer feedback into the company – by joining huddles, making call backs and helping us elevate opportunities to do better for our customers.

Drive results and growth.

Respect and promote inclusion & diversity.

Do what's right for each other, our customers, investors and our communities.
Disclaimer:
This information has been designed to indicate the general nature and level of work performed by employees in this role. It is not designed to contain or be interpreted as a comprehensive inventory of all duties, responsibilities and qualifications.
Comcast is an EOE/Veterans/Disabled/LGBT employer.
Comcast is proud to be an equal opportunity workplace. We will consider all qualified applicants for employment without regard to race, color, religion, age, sex, sexual orientation, gender identity, national origin, disability, veteran status, or any other basis protected by applicable law.
Education
Bachelor's Degree
While possessing the stated degree is preferred, Comcast also may consider applicants who hold some combination of coursework and experience, or who have extensive related professional experience.
Relevant Work Experience
7-10 Years
Salary:
Pay Range: This job can be performed in Denver Campus, with a Pay Range of $108,335.77 USD – $162,503.65 USD
Comcast intends to offer the selected candidate base pay within this range, dependent on job-related, non-discriminatory factors such as experience.
Base pay is one part of the Total Rewards that Comcast provides to compensate and recognize employees for their work. Most sales positions are eligible for a Commission under the terms of an applicable plan, while most non-sales positions are eligible for a Bonus. Additionally, Comcast provides best-in-class Benefits. We believe that benefits should connect you to the support you need when it matters most, and should help you care for those who matter most. That's why we provide an array of options, expert guidance and always-on tools, that are personalized to meet the needs of your reality – to help support you physically, financially and emotionally through the big milestones and in your everyday life. Please visit the compensation and benefits summary on our careers site for more details.
Job Summary
West Chester, PA, United States
Location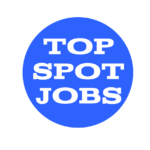 Similar Jobs
The largest community on the web to find and list jobs that aren't restricted by commutes or a specific location.