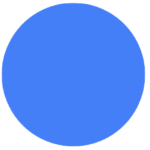 Full Stack Java Developer – Remote
Job Description
By joining the American Red Cross you will touch millions of lives every year and experience the greatness of the human spirit at its best. Are you ready to be part of the world's largest humanitarian network?
**** As a condition of employment with American Red Cross, you are required to provide proof that you are fully vaccinated for COVID 19 or qualify for an exemption, except in states where it is prohibited by law. Accordingly, employment is conditioned on providing proof of vaccination or having an approved exemption prior to starting employment ****
Join us-Where your Career is a Force for Good!
Job Description:
The work location for this exciting opportunity is virtual. The selected candidate will work 100% remotely from home and can be located anywhere in the United States.
Position Summary:
The American Red Cross seeks an experienced and creative Full Stack Java Developer to join our Fundraising & Marketing Technology Group (FMTG) in supporting applications that help to deliver ARC's mission to "prevent and alleviate human suffering in the face of emergencies by mobilizing the power of volunteers and the generosity of donors." We accomplish this primarily through public-facing applications at RedCross.org and Redcrossblood.org, an internal gift management platform, and several other business systems tied into a corporate intranet called The Exchange.
The Full Stack Java Developer will work on a cross-functional Scrum team with other developers, testers & product owners to directly develop on Red Cross public facing websites.
Primary experience we are seeking for this role is with Java (Spring, Spring Boot), Javascript (Angular/React), CMS experience (AEM), and Testing (Unit, End-to-End, UI).
What you'll do:
• Interact with our Adobe Experience Manager CMS, coding custom components as needed
• Create feature branches, rebase other developer's changes, and submit / review PRs in Bitbucket
• Code HTML/CSS/JS/Typescript for Angular v2+
• Create and modify our backend Java APIs using your favorite IDE
• Estimating and planning feature releases in JIRA with your Scrum Team
• Deploy your changes to the partial/full stack you're running locally for testing and troubleshooting
• Write lots of automated tests with Angular, JUnit, and Cypress
• Build and deploy to shared test environments using Jenkins
• Work with QA to validate test plans and fix bugs found during testing
• Help triage and fix bugs found in production
Qualified candidates must be authorized to work in the United States. The American Red Cross does not sponsor employment visas. This is a direct hire position.
Qualifications:
Must-have:
• Education: Bachelor's degree required.
• Experience: Minimum 7 years of related experience or equivalent combination of education and related experience required.
• Management Experience: N/A
• 4+ years total experience developing web applications for content management, digital commerce or high-volume transactional platform
• 3+ years of experience in Java development with spring employing modern software design patterns such as Object-Oriented Programming (OOP), SOLID principles, microservices, serverless and other cloud-native solutions
• 3+ years of experience in Javascript along with frameworks like Angular v2+, React or other
• Experience with Unit Testing frameworks like JUnit
• Experience with version control systems (GitLab/GitHub/Bitbucket)
• Thorough understanding of the software development lifecycle (SDLC), Agile/Scrum
• Outstanding written/verbal communication skills
• Strong NPM front end tool chain skills
Nice-to-have:
• Experience working with Adobe Experience Manager (AEM) framework, including end-user and authoring concepts like Templates, Components, Page Properties, Blueprints, Sites and Assets
• Experience with core AWS services (EC2, VPC, ECS, CloudFormation)
• Experience with MySQL or other relational databases
• Experience in CI/CD DevOps tools (Docker/Jenkins/Nexus)
++++++++++++++++++++++++++

For those candidates located in Colorado & Connecticut, the salary range for this position is: $125K +/- annual salary. We do not offer bonus pay for this role. Note that the American Red Cross sets salary ranges aligned to a specific geographic location in which the job or employee resides. The stated salary range in this posting is an average and may not be reflective of your individual circumstances. We will review specific salary information at the time of phone screening based upon your location.
The American Red Cross is a diverse nonprofit organization that creates a culture of collaboration and team spirit. We offer our employee's a competitive salary, wide range of generous benefits including health, dental, vision, life and disability insurance; flexible spending accounts; 401K retirement plan with match; paid time off, holidays and floating holidays. Also, we encourage professional development and provide growth opportunities. To be considered for this position, please visit www.redcross.org/jobs to apply.
The American Red Cross requires all new hires be fully vaccinated against COVID-19 as a condition of Employment, except in states where it is prohibited by law. This means that all individuals working for the organization must be fully vaccinated against COVID-19 by the start of their employment or seek an exemption. Upon being offered a position, individuals will be required to submit proof of vaccination. If you are unable to be vaccinated due to medical or religious reasons, you may qualify for an exemption. If seeking an exemption, you will be required to submit documentation at the time of offer and your request must be approved prior to hire.
Apply now! Joining our team will provide you with the opportunity to make a difference every day.
The American Red Cross is an Equal Opportunity/Affirmative Action employer. All qualified applicants will receive consideration for employment without regard to sex, gender identity, sexual orientation, race, color, religion, national origin, disability, protected veteran status, age, or any other characteristic protected by law.
Interested in Volunteering?
Life's emergencies don't stop, and neither do American Red Cross volunteers, who represent more than 90 percent of our workforce to help prevent and alleviate human suffering. You can make a difference by volunteering in a position that appeals to you and allows you to use your unique skills and talents. The Red Cross relies on generous volunteers who give their time and talent to help fulfill our lifesaving mission.
Visit redcross.org/volunteertoday to learn more, including our most-needed volunteer positions.
To view the EEOC Summary of Rights, click here: Summary of Rights
Job Summary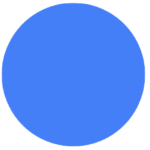 Similar Jobs
The largest community on the web to find and list jobs that aren't restricted by commutes or a specific location.