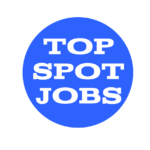 Fullstack Python Engineer
Job Description
Fullstack Python Engineer
Position Description
CGI is seeking a Senior Python Developer with modern software engineering practices CI/CD (Continuous Integration and Continuous Development), to become a part of a dynamic team. Preferred locations are in Bloomfield, CT, Lafayette LA, New York NY, Denver CO or Philadelphia PA ! This is an exciting opportunity to augment your current skills, as well as, learn new technologies.
CGI offers more than just a job. We offer limitless opportunities to make a difference for the clients and communities we serve. Come join committed, skilled and passionate team of people just like you! Come be part of our top global cloud practice serving hundreds of clients around the world.
Our team of experts possess significant experience in providing the right approach to transforming our clients' businesses needs to smarter, more efficient technology organizations, including cloud assessment, rationalization, migration, operations, and management.
Our culture is collaborative and casual and we are looking for Senior Python Developers to join and help continue to grow our expertise.
Want to leverage your experience and development skills in the Healthcare industry as a Senior Python Developer?
If you are looking for a new challenge and want to make a difference in the Healthcare Industry, this role is for you.
Your future duties and responsibilities
Design, develop, and implement application solutions using Python.
Serve as Senior Python resource in the development team's efforts to determine the needs of the business that will simplify and automate the applications as well as make them more efficient.
Participate in the software development life cycle to ensure efficient application build solutions are implemented.
Participate in planning, implementation, and growth of our customer's use cases with highly efficient and reliable application considering the changing infrastructure and technology.
Work closely with architects and engineers to recommend and design database or data storage solutions that effectively reflect our business needs, security, and service level requirements
Work with our current application teams to understand our current applications and make migration recommendations.
Extensively build and modify python applications and processes to migrate existing databases from on premise to AWS.
Review coding done to advance application upgrade, extension, or other development. Analyze application for data integrity issues.
Develop test protocols or plan for testing revised application and review test results.
Serve as project lead or lead technical staff in course of application development project
May mentor less experienced technical staff; may use high end development tools to assist or facilitate development process.
Development of automated solutions to monitor and support our software development and release processes
Required qualifications to be successful in this role
Minimum of 8 years of Python development experience
Experience in developing full stack python applications that are scalable, robust, and thoughtfully designed
Extensively experienced with python technologies like
Python Data Manipulation packages Pandas, Numpy, Impyla, Marshmallow, Alembic, SQLAlchemy, psycopg2-binary and PySpark.
Web Development packages Django, Flask, Flask-Migrate, Flask-RESTPlus, Flask-SQLAlchemy, Requests, Gunicorn, web2py and PyJWT.
Python Messaging Queue Packages Celery, Redis and Flower.
Python Storage Packages Boto, Boto3 and s3.
GUI Development packages PyGObject and PyQt.
System Administration packages Ansible and OpenStack.
Package managers and Python distributions: Anaconda, pip
Python Testing Frameworks: PyTest, Unittest and Nose
Python Code quality check packages Pylint, Bandit, Pep8 and Flake8
• Python Grammer checker Antlr
Experience with one or more SQL databases and must have experience working with large data sets
• RDS Aurora
• PostgreSQL
• MySql
• Db2
• Oracle
• Teradata
o Experience in deployment platforms
• Jenkins (CloudBees)
• uDeploy
• Please Build
• Terraform
• Docker
• Kubernetes
• OpenShift
• Helm Charts
• Ansible
o Experience with Linux systems (bash)
o Experience with Git
o Experience with TDD & BDD
o Excellent troubleshooting skills
o Experience with AWS is must. The candidate must have at least thorough understanding of AWS.
NICE TO HAVE
o Prior Healthcare Industry experience
o AWS Certification
o Object-oriented languages: C, C++, Java or any other OO compiled language
o Big data experience with Hive, Impala, Scala & Kafka
o Scripting languages: Java Script & Type Script.
o Web development frameworks: Angular, React, Node.js, Django and Flask etc.
Educational Expectations: Bachelor's Degree in Computer Science or Related Feld.
#LI-SG6
#DICE
CGI is required by law in some jurisdictions to include a reasonable estimate of the compensation range for this role. The determination of this range includes various factors not limited to: skill set level; experience and training; and licensure and certifications. CGI typically does not hire individuals at or near the top of the range for their role. Compensation decisions are dependent on the facts and circumstances of each case. A reasonable estimate of the current range is $75,600-$165,300*
At CGI we call our professionals "members" to reinforce that all who join our team are, as owners, empowered to participate in the challenges and rewards that come from building a world-class company. CGI's benefits include:
• Competitive base salaries
• Eligibility to participate in an attractive Share Purchase Plan (SPP) in which the company matches dollar-for-dollar contributions made by eligible employees, up to a maximum, for their job category
• 401(k) Plan and Profit Participation for eligible members
• Generous holidays, vacation, and sick leave plans
• Comprehensive insurance plans that include, among other benefits, medical, dental, vision, life, disability, out-of-county emergency coverage in all countries of employment;
• Back-up child care, Pet insurance, a Member Assistance Program, a 529 college savings program, a personal financial management tool, lifestyle management programs and more
Insights you can act on
While technology is at the heart of our clients' digital transformation, we understand that people are at the heart of business success.
When you join CGI, you become a trusted advisor, collaborating with colleagues and clients to bring forward actionable insights that deliver meaningful and sustainable outcomes. We call our employees "members" because they are CGI shareholders and owners and owners who enjoy working and growing together to build a company we are proud of. This has been our Dream since 1976, and it has brought us to where we are today – one of the world's largest independent providers of IT and business consulting services.
At CGI, we recognize the richness that diversity brings. We strive to create a work culture where all belong and collaborate with clients in building more inclusive communities. As an equal-opportunity employer, we want to empower all our members to succeed and grow. If you require an accommodation at any point during the recruitment process, please let us know. We will be happy to assist.
Ready to become part of our success story? Join CGI – where your ideas and actions make a difference.
Qualified applicants will receive consideration for employment without regard to their race, ethnicity, ancestry, color, sex, religion, creed, age, national origin, citizenship status, disability, pregnancy, medical condition, military and veteran status, marital status, sexual orientation or perceived sexual orientation, gender, gender identity, and gender expression, familial status, political affiliation, genetic information, or any other legally protected status or characteristics.
CGI provides reasonable accommodations to qualified individuals with disabilities. If you need an accommodation to apply for a job in the U.S., please email the CGI U.S. Employment Compliance mailbox at US_Employment_Compliance@cgi.com . You will need to reference the requisition number of the position in which you are interested. Your message will be routed to the appropriate recruiter who will assist you. Please note, this email address is only to be used for those individuals who need an accommodation to apply for a job. Emails for any other reason or those that do not include a requisition number will not be returned.
We make it easy to translate military experience and skills! Click here to be directed to our site that is dedicated to veterans and transitioning service members.
All CGI offers of employment in the U.S. are contingent upon the ability to successfully complete a background investigation. Background investigation components can vary dependent upon specific assignment and/or level of US government security clearance held. CGI will consider for employment qualified applicants with arrests and conviction records in accordance with all local regulations and ordinances.
CGI will not discharge or in any other manner discriminate against employees or applicants because they have inquired about, discussed, or disclosed their own pay or the pay of another employee or applicant. However, employees who have access to the compensation information of other employees or applicants as a part of their essential job functions cannot disclose the pay of other employees or applicants to individuals who do not otherwise have access to compensation information, unless the disclosure is (a) in response to a formal complaint or charge, (b) in furtherance of an investigation, proceeding, hearing, or action, including an investigation conducted by the employer, or (c) consistent with CGI's legal duty to furnish information.
Skills
C++
Django
JavaScript
Node.Js
Scala
Job Summary
Lafayette, LA, United States
Location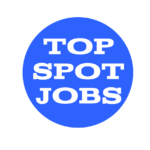 Similar Jobs
The largest community on the web to find and list jobs that aren't restricted by commutes or a specific location.