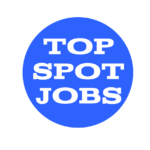 Global Financial Systems Analyst – MB
Job Description
Position Summary: 
The Global Financial Systems Analyst is a key contributor to the daily accounting and systems operations of Martin Brower. This position will provide a broad range of accounting and system support to the Martin Brower global finance team and will work closely with the IT function.
This role ensures the success of daily accounting and systems operations of Martin Brower by providing IT support, maintaining and enhancing all financial aspects of JD Edwards 9.2, Planful, and BlackLine. Additionally, this role will drive process improvements surrounding month-end close, reporting, and planning activities by leveraging available technology. This role will provide the global finance team with support and training on all systems noted above.

Position Responsibilities may include, but not limited to:  
Support JDE financial administration (period close, chart of accounts, etc.)

Maintain & monitor JDE system integrities & related reports

Support JDE system set-up for AAIs, DMAAIs, flex accounting, cross-reference tables

Provide JDE system support and troubleshooting

Track support tickets through IT project management tool (ServiceNow)

Document processes and procedures to address JDE system issues & train team

Participate in development/enhancement of JDE and Blackline processes and reports impacting finance

Act as a system admin for Planful EPM

Act as a system admin for BlackLine close management

Support global use of JDE, Planful, Blackline; provide guidance & training to global finance

Support ad-hoc business requests for data extraction as needed (audits – IT, Tax, Financial)

Support other technology tools impacting finance; PowerBi, SharePoint, Captaris, Inspyrus

Participate in cross-functional enhancement and problem-solving projects

Other projects or duties as assigned.
Required Skills and Experience:
Bachelor's degree in accounting or finance, data analytics, or IT with a Minimum 5+ years accounting experience, and/or IT experience in a corporate environment

Strong analytical and data management skills with the ability to focus on the details

Must be detail oriented, highly accurate, conscientious, and creative

Ability to learn and apply new technical concepts

Must possess strong organizational and time management skills

Must possess strong oral and written communication skills

Thorough knowledge and understanding of JD Edwards 9.2 and Microsoft Office products

Ability to understand, develop and refine processes

Must possess a professional demeanor

Knowledge of accounting and finance concepts and reporting

Minimum travel, as necessary.  

This position must pass a post-offer background and drug test.
 
Preferred Skills and Experience: 
 
Certified Public Accountant (CPA)

Certified Management Accountant (CMA)

JDE ERP

BlackLine

Planful

PowerBI
 
Physical Demands and Work Environment:
 
Reasonable accommodations may be made to enable individuals with disabilities to perform the essential functions.  Due to the nature of our business in regard to such things as delivery schedules, order inputs, selection, and Department of Transportation Hours of Service, overtime, attendance and punctuality are essential job functions.  Should an individual in this classification not be able to adhere to this requirement due to a disability, they should contact their Human Resources department to see what, if any, reasonable accommodation may be made. 
 
As an Equal Opportunity Employer, Reyes Holdings companies will recruit and select applicants for employment solely on the basis of their qualifications. Our Practices and Procedures, including those relating to wages, benefits, transfers, promotions, terminations and self-development opportunities, will be administered without regard to race, color, religion, sex, sexual orientation and gender identity, age, national origin, disability, or protected veteran status and all other classes protected by the Federal and State Government. Drug Free Employer.
Job Summary
Rosemont, IL, United States
Location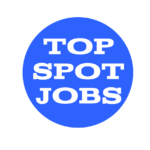 Similar Jobs
The largest community on the web to find and list jobs that aren't restricted by commutes or a specific location.