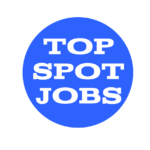 Global IT Director – Vendor Management
Job Description
WHAT YOU'LL DO
The IT organization is looking for a IT Vendor Manager who will be responsible for establishing and supporting vendor management capabilities for the IT Function at BCG. The purpose of this role is to drive more value through strategic vendors, offer support and governance for external sourcing needs, and accelerate time to source external talent through more streamlined processes. This role will working collaboratively with Procurement and will be responsible for enabling the broader Vendor Management team and IT Tribe members with tools and resources to standardize the processes for determining what resources are needed, which suppliers should be engaged, or to onboard new vendors. The Vendor Manager will help partner across our IT Leadership and Director teams to drive maximum value and speed through our contingent workforce. This role will manage the full view vendors to support several functional areas of IT and the associated resource management requirements to deliver projects
YOU'RE GOOD AT
In support of Tribe leadership, captures, centralizes and consolidates resource forecasts, project demand and roadmap plans into vendor requirements, uses expertise in the development of sourcing plans, and sourcing approaches
Develops and supports sourcing models and strategy for supplier engagement
Partner with teams, facilitating planning, advising on trade-offs, helping resolve priorities and introduce synergy opportunities.
Facilitates and maintains relationships between strategic vendors and internal resources, including IT stakeholders and executive leadership
Help design and roll-out a vendor lifecycle management framework to oversee planning and risk assessment, sourcing and selection of new vendors, manage data for vendor performance and manage vendor off-boarding
Establish strong relationships with new and existing suppliers – supporting the negotiating, contracting and onboarding of new agreements and suppliers.
Coordinates with primary preferred suppliers in support of Strategic Talent Suppliers – Conducts hands on governance and management in support of program goals. Participates in the measuring of vendor performance and shares responsibility for the governance for vendors
Identify operational challenges and shortcomings and escalates any unresolved issues (before they become problematic)
In collaboration with Procurement and IT leadership, identify risks associated with key vendors and manage / monitor supplier performance against negotiated SLA and MSA terms
Develop monthly reporting, facilitate Quarterly Business Reviews with key suppliers, and develop Annual Supplier Portfolio Summary reports
Evaluate existing processes and continually formulate/refine guidelines and supplier engagement and contracting practices
Deliver relevant training content to business stakeholders to ensure a consistent vendor relationship management framework
Supporting other ad hoc projects as needed
YOU BRING (EXPERIENCE & QUALIFICATIONS)
7+ years of strategic sourcing, procurement or vendor management experience; in a high growth technology environment preferred
Experience working with IT suppliers/vendors and associated contracting models (staff augmentation, managed services, outsourcing, etc.)
Bachelor's degree from an accredited university preferably in Procurement, Business Administration or related field. MBA/advanced technical degree preferred
Must be comfortable in a 'roll-up your sleeves' environment
Strong relationship building, communication and project management to demonstrate project status, key actions, risks and opportunities
Self-directed, able to work independently, as well as work in a team-orientated and fast paced environment
Nimble with ability to take decisive action to address business needs that meet corporate business objectives
Ability to navigate through a global framework, handle conflicting priorities and goals
Working knowledge of vendor management platforms and tools helpful
YOU'LL WORK WITH
Our business management and operations team members work to ensure that BCG is running smoothly, efficiently, and productively. We are made up of executive and administrative (or case team) assistants, visual service artists, receptionists, facilities staff, and the team leaders and office coordinators who manage these operations and business management jobs.
Job Summary
London, England, United Kingdom
Location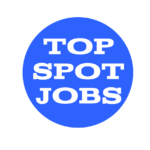 Similar Jobs
The largest community on the web to find and list jobs that aren't restricted by commutes or a specific location.