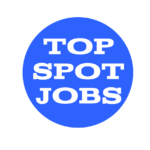 Job Description
Meet our professionals
CGI Canada – Ready For This
Position Description:
CGI is a global business and technology service provider with $11.5B in revenues. CGI is on a mission to help financial services organizations focus on servicing their clients. CGI supports 15 of the top 20 banks worldwide and our top 10 banking clients have worked with us for 26 years on average. Our clients have seen the value and commitment we bring through our products. This is why nearly $1.6 trillion in assets managed through CGI's portfolio management, investment fund and asset management solutions.
Who are you?
Quality first. You believe quality is into every step of the development cycle, not bolted on at the end. You believe in automating as much as possible. You believe we should be open-minded, and logic should prevail where the best solution given constraints wins.
Team player. You believe a strong team will achieve more than a few heroes. You believe humility is strength and that no one, including yourself, is above any task to achieve a team goal. You try to foster an environment in which teammates can constructively challenge anyone for the betterment of the team.
Continuous learner. You are open-minded and are excited about being challenged and solving complex problems. You can empathize with and mentor junior analysts to solve business problems. You get excited at the opportunity to work on new and complex problems
Your future duties and responsibilities:
• As an Integration Developer focus on building integration solutions ensuring successful deployment using various integration product technologies/tools and services.
• As an integration developer build strong, sustainable relationships with the business and functional team, by joining them in workshops to elicit their needs and understand their wants which meets the business requirements.
• Assesses and analyses integration requirements, current state environment and technology platforms to define and propose solution that meets functional integration needs across the Workday eco-system, including a future HCM solution and multiple 3rd party internal/external systems.
• Identifies technical issues and risks and defines mitigation approaches working closely with delivery and operations teams.
• Works with impacted/dependent groups to coordinate integration across systems.
• Collaborates with all team members to ensure specialty skills and capabilities are effectively used to implement solutions and that integration knowledge is shared across the team.
• Participate in detailed design sessions for identifying, tracking and resolving issues related to integration design/build.
• As an Integration Developer help manage the integration deliverables associated with the HCM project & Workday Implementation.
• Work with the internal IT teams to gather enterprise level requirements for integrations. (e.g., integration delivery and retrieval mechanism as per the enterprise standards, Public & Private Key Management, etc.,)
• Work closely with the QA team to help them understand the integration design, architecture and functionalities while managing the testing use cases.
• Collaborate with the payroll team for issue resolution, testing, deployment and ongoing payroll support.
• Vendor management skills, know how to involve appropriate party.
Required qualifications to be successful in this role:
• Minimum 6+ years in Integration development and deploying full life cycle implementations
• Ability to drive the CR process specific to integration.
• Prepares and delivers presentations to business and technology partners and senior management, selecting the appropriate approach based on the audience.
• Identifies technical issues and risks and defines mitigation approaches working closely with delivery and operations teams.
• Resolves technical conflicts/issues and escalates to others as appropriate.
• Sound understanding of functional domain to analyze impact of functional CR on integrations.
• Works closely with a team of developers to allocate , prioritize and monitor work progression based on stablished SLA's
• Responsible for ensuring adequate 24×7 pager support across all high important integrations
• Acts as a second level of response/escalation for Incidents after business hours and participate in bridge calls with technical teams as required
• Acts as the primary resource that connects with both internal and external (i.e. vendors, etc.) teams for both project delivery and production issues
• Ensure ServiceNow tickets are resolved within SLA's and root cause of issues are solved on a permanent basis, while updating the relevant documentation to capture fixes for future reference
Technical
• Technical/Functional knowledge of the following (2 or more):
o SAP/Workday
o TalentLink
o Europe & Asia Payroll System
• IT Standards, Methodologies, CMM & Audit Requirements
• Workday certification can distinctly advantage
Skills:
Code Review
Code Review
Database Design
Financial Services
Performance/Stress Testing
Software Architecture
Software Design Patterns
What you can expect from us:
Insights you can act on
While technology is at the heart of our clients' digital transformation, we understand that people are at the heart of business success.
When you join CGI, you become a trusted advisor, collaborating with colleagues and clients to bring forward actionable insights that deliver meaningful and sustainable outcomes. We call our employees "members" because they are CGI shareholders and owners and owners who enjoy working and growing together to build a company we are proud of. This has been our Dream since 1976, and it has brought us to where we are today – one of the world's largest independent providers of IT and business consulting services.
At CGI, we recognize the richness that diversity brings. We strive to create a work culture where all belong and collaborate with clients in building more inclusive communities. As an equal-opportunity employer, we want to empower all our members to succeed and grow. If you require an accommodation at any point during the recruitment process, please let us know. We will be happy to assist.
Ready to become part of our success story? Join CGI – where your ideas and actions make a difference.
Job Summary
Toronto, Ontario, Canada
Location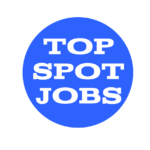 Similar Jobs
The largest community on the web to find and list jobs that aren't restricted by commutes or a specific location.