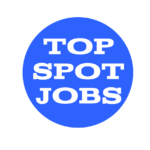 Job Description
POSITION TITLE
Intern – Data Scientist
LOCATION
Hybrid- Raleigh, NC
THE PROGRAM
Enact's Internship Program provides an excellent opportunity for students to gain hands-on experience in achieving business results while developing technical and professional skills. The internship program is a critical component of Enact's talent pipeline as we look to interns to provide cutting edge ideas and skills that will drive business success.
Enact invests time, energy, and resources to create a worthwhile experience for interns. Interns work on meaningful business projects, but beyond that, they will network directly with leaders throughout the company (all the way up to the CEO), attend teambuilding events with their internship cohort, connect with the community through volunteer opportunities (both on-site and off-site), and attend professional development workshops. It's a unique internship experience that helps interns develop a network of peers and mentors who act as a source of constant engagement and guidance during the internship.
YOUR ROLE
In addition to the multiple weekly events attended by all interns, you'll work alongside industry experts for a 12-week internship beginning May 15, 2023. As part of the Data Science team, you will be developing comprehensive analytics to different functions which are highly dependent on data insights to create efficiencies. This is a dynamic and challenging opportunity to apply the latest machine learning models and methods in Data Science to solve a variety of business matters.
In this role, you will collaborate with partners in Operations (Underwriting, Claims, Billing), Marketing, Pricing, Risk, Customer Solutions, and other functions to define business questions, prepare data, build predictive and prescriptive models, and communicate its insights and recommended actions.
YOUR RESPONSIBILITIES
• Design, create and implement advanced analytics and forecasting models to optimize business processes; provide insights for decision making using Machine Learning and traditional statistical modeling
• Using large datasets, develop and perform exploratory data analysis and build advanced machine learning models using structured and unstructured data.
• Communicate the ML models and methods in a logical and understandable manner for non-analytical business users and model governance teams
YOUR QUALIFICATIONS
• Master's or PhD student in a quantitative research field such as: Statistics, Econometrics, Computer Science, Demography / Actuarial Science, Mathematics, Data Science, Quantitative Social Sciences, Epidemiology, Engineering, etc.
• Hands-on experience developing solutions using Python (Pandas, Scikit-learn), Spark, database query and management tools (SQL), in a cloud platform
• Hands-on experience with multiple Machine Learning models, time series forecasting, optimization, and other predictive modeling techniques. ML experience and knowledge of ML platforms, libraries, and programming
• Strong communication (oral, written, interpersonal, and presentation) skills
COMPANY
Enact, operating principally through its wholly-owned subsidiary Genworth Mortgage Insurance Corp. since 1981, is a leading U.S. private mortgage insurance provider committed to helping more people achieve the dream of homeownership. Building on a deep understanding of lenders' businesses and a legacy of financial strength, we partner with lenders to bring best-in class service, leading underwriting expertise, and extensive risk and capital management to the mortgage process, helping to put more people in homes and keep them there. By empowering customers and their borrowers, Enact seeks to positively impact the lives of those in the communities in which it serves in a sustainable way. Enact is headquartered in Raleigh, North Carolina.
Through our values of Excellence, Improvement and Connection, the Enact team delivers on our mission to help more people realize the dream of homeownership. The positive impact we can have on our world inspires us to go the extra mile. We look at the bigger picture, always considering our customers' processes and their borrowers' experience. We work hard to anticipate all the effects our actions might have. That can make our work challenging, and also satisfying. Are you the kind of person who's always anticipating your customers' needs? Always one step ahead, ready to catch that unexpected curveball? If so, you could thrive with us.
We are proud to be an equal opportunity employer and all hiring decisions are based on merit, qualifications, and business need. We do not discriminate based upon race, religion, color, national origin, gender (including pregnancy), sexual orientation, gender identity, gender expression, age, status as a protected veteran, status as an individual with a disability, or other applicable legally protected characteristics.
Job Summary
Raleigh, NC, United States
Location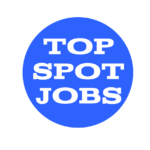 Similar Jobs
The largest community on the web to find and list jobs that aren't restricted by commutes or a specific location.