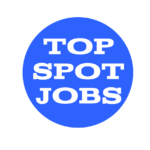 IT – Sr Software Engineer-DevOpsCL – MB
Job Description
Job Title: Sr. Software Engineer- DevOps/Cloud
 
Job Location: Rosemont, Illinois
 
Major Responsibilities: Use the tools defined by the business to manage company's hybrid cloud environment, as well as suggest new tools to fit business needs. Help to enable a DevOps culture which encompasses infrastructure, architecture, automation, configuration management, 24/7 monitoring, security, and internal documentation. Develop CI/CD pipelines to improve the business capability to deliver automation and deployment management. Work with new technologies to improve monitoring of applications and infrastructure. Work with the other IT functions within the organization to improve automation of repeated tasks and enhance IT delivery. Work with multiple enterprise infrastructure & application projects. Follow established project management guidelines and processes to develop, deliver, maintain, and track project plans; conduct project meetings; and report project status. Contribute to and participate in change management process to effectively manage change when implementing process, technology, or organizational changes. Ensure appropriate planning and that resolutions are implemented. Monitor the service health and security posture of the organization's hybrid cloud platform and act accordingly to events and threats. Escalate and / or manage crisis issues and manage problem management processes specific to the company. Participate in the Problem Management process and post-mortem, as required. Provide off-hours support on a rotating basis, as necessary. Support infrastructure in our fast-paced environment with multiple distribution centers and 24/7 operations.
Required Skills and Experience:
Applicant must possess a Bachelor's degree or foreign equivalent, in information technology, computer information systems or civil engineering or a related field, plus five years of experience as an engineer, developer, information technology specialist, or related occupation. Additionally, the applicant must have professional experience with: (1) Working with cloud, DevOps, infrastructure as code; (2) Utilizing CI/CD, centralized configuration management and automated testing; (3) Utilizing infrastructure as code technologies, such as Terraform to build and maintain cloud compute, services, and resources; (4) Utilizing configuration management technologies, such as Ansible to automate the build and release cycles of applications and technologies. Also, to include managing security within the different systems and services; (5) Leveraging Jenkins as Build automation tool; (6) Utilizing all service types including IaaS, PaaS, and SaaS with cloud providers such as Microsoft Azure or Oracle Cloud Infrastructure; and (7) Implementing ITIL disciplines, distributed systems infrastructure components, source control methodologies (GitHub/Gitlab), and application architecture.
Applicants who are interested in this position, click Apply Now.
As an Equal Opportunity Employer, Reyes Holdings companies will recruit and select applicants for employment solely on the basis of their qualifications. Our Practices and Procedures, including those relating to wages, benefits, transfers, promotions, terminations and self-development opportunities, will be administered without regard to race, color, religion, sex, sexual orientation and gender identity, age, national origin, disability, or protected veteran status and all other classes protected by the Federal and State Government. Drug Free Employer.
Job Summary
Rosemont, IL, United States
Location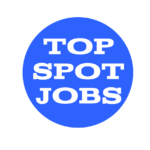 Similar Jobs
The largest community on the web to find and list jobs that aren't restricted by commutes or a specific location.