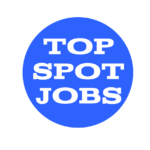 Job Description
Java Developer, Senior
What does a successful Java Developer, Senior do at Fiserv?
You will be involved in design, developing, testing and deploying APIs and microservices in cloud native technologies. You will join a team of full stack Java developers building Restful API and microservices. You will also be developing CI/CD pipeline, testing automation framework, automating build & deployment processes. You will be collaborating with internal teams, product partners to build and deliver world class software. You will be involved in each phase of SDLC and working in an Agile team following Scrum process.
What you will do:
You will be responsible for completing security scans, supporting PII data masking, data encryption processes before deploying software into production environment. You will be collaborating within an Agile team environment to define, design, develop and ship new features. You will be responsible of ensuring code is well structured, maintainable, and of high quality, providing guidance and mentoring team members, and working with support to help resolve escalated issues and support sales and service engineers.
What you will need to have:
10+ years of practical experience developing APIs and enterprise applications using Java/J2EE full stack technologies.

10+ years of experience in using Java/J2EE, Source Code Management (GITHUB, Maven and Azure Repos), SoapUI, Microservice development (Spring Boot), and CI/CD DevOps (ADO, Jenkins)

5+ years of experience in RDBMS (Oracle/Sql Server)

5+ years of experience in JDBC, XML, XSD, JSON

5+ years of experience with application security involving AAA (Authentication, Authorization and Auditing) and security patterns like AUTH2.0, JWT/JWS

5+ years of hands-on experience working in Cloud Native technologies such as Kubernetes, Dockers, HELM Charts and OpenShift

Experience with one or more tools in automated unit testing such as Junit, Selenium and Cucumber

Experience with one or more tools in SAST and DAST technologies such as Fortify, Sonatype, WebInspect and SonarQube

Experience in developing and deploying the web application on servers like JBoss, Apache and Tomcat

Sound knowledge of web technologies like HTML, DHTML(CSS), JavaScript technologies like AJAX, JQuery and JSON

Sound knowledge with tools like IntelliJ, Eclipse, SoapUI and Postman

Bachelor's degree in Computer Science, Engineering, or a related discipline
What would be great to have:
Prior experience in the finance or debit/credit cards domain

Knowledge of Test-Driven Development (TDD) and/or Behavior-Driven Development (BDD)

Knowledge of LDAP, NoSQL databases

Experience in middleware technologies like Kafka and Spark     Work Location:
This role requires on-site work at our new, state-of-the-art Innovation Center at The Park in Berkeley Heights, NJ
Job Summary
Berkeley Heights, NJ, United States
Location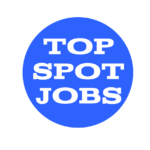 Similar Jobs
The largest community on the web to find and list jobs that aren't restricted by commutes or a specific location.