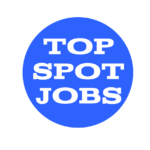 Junior .NET Developer – Intern
Job Description
At Labcorp, we provide real-world experience by working on assignments in a team atmosphere, which furthers an education in STEM and Healthcare disciplines. Our interns have the opportunity to showcase their work by demonstrating their achievements to their supervisors, their mentors, and our senior management team. Each intern will participate in group projects that illustrate their creativity and build on their technical teamwork skills
The candidate will function as an Application Developer with a focus on .NET and web-based software solutions. As part of the development team, the candidate will work to deliver business features for HealthCare domain. The role will involve design and development of software applications using .NET and database technologies. This role is in a high performing team with growth opportunities.
Duties and Responsibilities include:
Working closely with internal staff to understand functional software requirement, developing and verifying software solutions to meet immediate technical goals in context of corporate business priorities
Knowledge or some experience with C#/Java/Relational databases would be nice to have.
Knowledge of application design activities, tools and techniques; ability to utilize these to convert business requirements and logical models into technical application designs and code
Team player with a proactive attitude, the ability to be productive in a dynamic / collaborative environment and strong oral and written communication skills
Work closely with software architects and technical leads on code review and creating unit tests
Education:
Requires a BS degree in Computer Science or related discipline
Labcorp is proud to be an Equal Opportunity Employer:
As an EOE/AA employer, Labcorp strives for diversity and inclusion in the workforce and does not tolerate harassment or discrimination of any kind. We make employment decisions based on the needs of our business and the qualifications of the individual and do not discriminate based upon race, religion, color, national origin, gender (including pregnancy or other medical conditions/needs), family or parental status, marital, civil union or domestic partnership status, sexual orientation, gender identity, gender expression, personal appearance, age, veteran status, disability, genetic information, or any other legally protected characteristic. We encourage all to apply.
For more information about how we collect and store your personal data, please see our Privacy Statement. 
Job Summary
Burlington, NC, United States
Location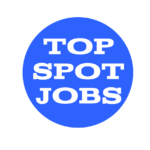 Similar Jobs
The largest community on the web to find and list jobs that aren't restricted by commutes or a specific location.