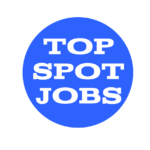 Job Description
Additional Information About the Role
Remote Opportunity! (Must live in MO or IL)
BJC is hiring for a Lead Business Analyst. 
At least 5 years of experience – preferably in a healthcare setting (profile says 10+)

A HIM degree or knowledge of Coding / CDI / Medical Records processing (RCM overall)

Database building skills

Used tools to Format and Query data

Report building skills – not just running reports built by others

Use of problem solving skills – process improvement

Experience training others

Auditing & checking assigned work

Documentation and Organizing skills

Time management – prioritization of work

Creating a process – from start to finish

Presentation skills – explaining data & reports to customers
Experience with:
Excel                          (Proficient)
Microsoft Access    (Basic – or something similar)
SQL                             (Moderate – or similar programming language – SAS, Visual Basic)
Tableau                     (Basic – or similar data visualization tool)
Overview
BJC HealthCare is one of the largest nonprofit health care organizations in the United States, delivering services to residents primarily in the greater St. Louis, southern Illinois and southeast Missouri regions. With net revenues of $5.5 billion and more than 30,000 employees, BJC serves patients and their families in urban, suburban and rural communities through its 15 hospitals and multiple community health locations. Services include inpatient and outpatient care, primary care, community health and wellness, workplace health, home health, community mental health, rehabilitation, long-term care and hospice.
BJC is the largest provider of charity care, unreimbursed care and community benefits in the state of Missouri. BJC and its hospitals and health service organizations provide $785.9 million annually in community benefit. That includes $410.6 million in charity care and other financial assistance to patients to ensure medical care regardless of their ability to pay. In addition, BJC provides additional community benefits through commitments to research, emergency preparedness, regional health care safety net services, health literacy, community outreach and community health programs and regional economic development.
BJC's patients have access to the latest advances in medical science and technology through a formal affiliation between Barnes-Jewish Hospital and St. Louis Children's Hospital with the renowned Washington University School of Medicine, which consistently ranks among the top medical schools in the country.
Charge Process Department is responsible for entity charge masters and revenue usage reports. Support both internal and external customers on all aspects of maintenance and reporting from the five chargemaster patient accounting systems which house nine different chargemasters within the system. Performs financial analysis detailing gross and net revenue impacts to ensure consistent charging methodologies, market sensitivity and maximum reimbursement are coordinated.
Preferred Qualifications
Role Purpose
Leads the efforts of defining and documenting business processes and software requirements for information technology initiatives across the enterprise. This individual will interact with stakeholders from all business units and will be closely working with project and functional managers to plan the business analysis efforts, determine how the requirements will be collected, documented and managed and how deliverables will be reviewed for quality and consistency. This individual will also work very closely with the technical development teams and other information technology specialists.
Responsibilities
Provides direction, support and feedback within the Business Analysis team
Performs team lead duties including guidance and management of work efforts, scheduling, reporting to management, delegating and prioritizing workloads within the business analyst team.
Engages in multiple business analysis initiatives simultaneously.
Develops, manages and collaborates on standard and best practices and processes. Leverages technology to help reduce manual tasks and continually improve on the company's business requirements processes.
Builds and maintains lasting relationships with all business stakeholders. Mentors other business analysts.
Minimum Requirements
Education
Bachelor's Degree
Experience
10+ years
Preferred Requirements
Education
Master's Degree
Benefits and Legal Statement
BJC Total Rewards
At BJC we're committed to providing you and your family with benefits and resources to help you manage your physical, emotional, social and financial well-being.
Comprehensive medical, dental, vison, life insurance, and legal services available first day of the month after hire date

Disability insurance* paid for by BJC

Pension Plan*/403(b) Plan funded by BJC

401(k) plan with BJC match

Tuition Assistance available on first day

BJC Institute for Learning and Development

Health Care and Dependent Care Flexible Spending Accounts

Paid Time Off benefit combines vacation, sick days, holidays and personal time

Adoption assistance
To learn more, go to www.bjctotalrewards.com/Benefits
*Not all benefits apply to all jobs
The above information on this description has been designed to indicate the general nature and level of work performed by employees in this position. It is not designed to contain or be interpreted as an exhaustive list of all responsibilities, duties and qualifications required of employees assigned to this job. Equal Opportunity Employer
Job Summary
Saint Louis, MO, United States
Location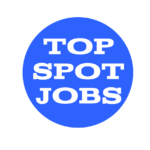 Similar Jobs
The largest community on the web to find and list jobs that aren't restricted by commutes or a specific location.