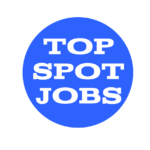 Job Description
Position Title (Job Code): Data Scientist IV
Grade Level: 20
FLSA Status (Applicable Exemption): Exempt
Principal Work Location: Philadelphia PA; Pittsburg, PA; Huntsville AL; Raleigh NC
Department: Information Technology
Reports to (Title): Principal Data Scientist
Number/Type of Employees Supervised:
Principal Purpose of Position:
The data scientist trains, validates, and manages machine learning solutions to advance Carpenter Technology's digital transformation. Mines and analyzes complex and unstructured data sets using advanced statistical methods for use in data driven decision making. Performs research, analysis, and modeling on organizational data. Develops and applies algorithms or models to key business metrics with the goal of improving operations or answering business questions. Position is responsible for the entirety of ML model suite that address production quality issues for all the business lines. Builds ML simulation models to support R&D with product development. May act as a lead or first-level supervisor providing leadership and coaching to subordinate team members.
Apply data science techniques to massive structured / unstructured data sets across multiple environments in order to discover patterns and solve strategic / tactical business problems – process improvement, yield improvement, and product development.
Build statistical and machine learning models for detecting root causes in process and yield variability. Machine learning algorithms will be exercised are – Logit, probit, complementary log-log regression, Random Forest, GBMs such as XGBoost, AdaBoost, CatBoost, LightGBM, RusBoost, AveBoost, ORBoost, SMOTEBoost, etc., Support Vector Machines, KNNs, MLP Neural Net, Convolutional Neural Net. Statistical models will be exercised are – General Linear Model, Generalized Linear Model, Multivariate Regression, Survival Models, Stepwise Logistic Regression, and Non-Parametric Models.
Develop prescriptions with actionable and controllable recipes for critical process variables from model parameters with baseline performance and estimated performance upon implementation of model prescriptions.
Design and conduct experiment for observational data to identify the factors associated with cost of poor quality and process variability – Randomized, Randomized Block, Latin Square, and Full factorial and apply appropriate general linear models such as Fixed effect, Random Effect, Mixed Effect Models to derive ANOVA, ANCOVA, MANOVA, and MANCOVA.
Build process simulation model to identify optimal critical process path using both chaotic dynamic and stochastic process simulation such as Hidden Gauss-Markov and Monte-Carlo Simulation.
Develop anomaly detection models such as iForest, Local Outlier Factor, GMM, one class SVM, etc. to identify anomalous behavior in critical process inputs for both batch and stream processing.
Manage machine learning model life cycle through documentation, version control, model presentation, model audit, back testing, forward testing, benchmarking with the help of performance metrics.
Drive the collection, cleansing, processing, and analysis of new and existing data sources
Report findings through appropriate outputs and visualizations tailored for the intended audiences
Learn and stay current on analytics developments in one or more business domains: Internet of Things, Manufacturing, Supply Chain, Forecasting, Marketing and Sales, Pricing, etc.
Learn and stay current on developments in one or more analytics domains: Operations Research, Machine Learning, Deep Learning / AI, Simulation, etc.
Generate innovative ideas, establish new research directions, and shape the information strategy in support of technical projects and new product developments
Collaborate with new, cross-functional teams on accelerated projects to scale data architecture, build digital products, and execute data science solutions
Communicate and democratize model findings very clearly and precisely with stakeholders such as market leads, metallurgists, R&D and senior business leaders. 
Perform all other duties and special projects as assigned.

KNOW-HOW

Know-How includes every kind of relevant knowledge, skill, and experience, however acquired, needed for acceptable performance in a job or role. Know-How has three dimensions: Practical/Technical Knowledge, Planning, Organizing and Managerial Knowledge; and Communicating & Influencing Skills. In the space below, please list the minimum requirements within each of the categories.

Education and/or Training:
MS/PhD in computer science, mathematics, statistics, operations research, or related field
9 or more years of experience in data science, analytics, and model building roles
Relevant Work Experience:
Proficiency programming in Python, R, Julia, MATLAB, and SAS
Strong knowledge of other programming languages and analysis tools (e.g. Scala, Java, Ruby, , JavaScript, shell scripting)
Proficiency in big data frameworks and tools (e.g. Hadoop, Spark, MapReduce, Hive, Pig, Luigi/Airflow, Kafka, Data streaming, NoSQL, SQL)
Familiarity with cloud-based solutions (e.g. Azure, AWS EMR)
Proficiency in consuming REST based API with JSON payload preferred

Planning/Organizing/Managerial Knowledge:
(Ranges from task-focused to integrating related functions, to broadly strategic integration)

Performs work with a high degree of latitude. Possesses expert knowledge of subject matter handling the most complex issues.
Provides leadership, coaching, and/or mentoring to team mates and direct reports.
Strong practical knowledge of analytical techniques and methodologies (e.g. machine learning, segmentation, mix and time series modeling, response modeling, lift modeling, experimental design, neural networks, data mining, optimization techniques)
Strong understanding of data profiling and data cleansing techniques
Communicating & Influencing Skills:
(Does the job require communication, reasoning with others, or changing behaviors?)
Strong written and verbal communications skills, including with senior business leaders
Experience working with remote colleagues and teams
Natural curiosity and passion for empirical research and problem solving
PROBLEM SOLVING
Indicate those statements that describe the process by which this position solves problems. Show the % that the relevant statement represents among all problem solving done by this role. The sum of percentages indicated for each category should equal 100%. For each relevant statement, give an example of a problem and the method of resolution.
The problems are similar to each other and have a limited number of predefined solutions. Standing procedures/plans and/or a structured routine directs the problem solving process.
% of all problems:
Example:

The problems encountered are dissimilar and typically have a number of solutions. The solutions may be derived from a general plan or a flexible routine may be utilized to solve problems of this type.

% of all problems:
Example:

The problems encountered are unique situations and there is an unlimited number of solutions, many of which are unknown. There are no procedures or routines to follow, but only broad policies to guide the problem solving process.
% of all problems:
Example:

ACCOUNTABILITY

This describes the extent to which this position is answerable for actions and their consequences. It measures the effect of the job/role on end results.

For each type of Accountability, indicate an approximate dollar value of impact and whether the role has a Direct impact (controls end results or shares control with peer positions) or Indirect impact (generally informational, interpretive, analytical, or enables others to take action). If no dollar value can be determined, enter Non-Quantifiable instead of an amount.

Sales
$ value:
Direct/Indirect:

Selling, General, & Administrative

$ value:
Direct/Indirect:

Manufacturing

$ value:
Direct/Indirect:

Project Management

$ value:
Direct/Indirect:

Assets

$ value:
Direct/Indirect:

Other (Please specify): 

$ value:
Direct/Indirect:

List statements which describe the primary results/outputs for which this position is held accountable. Please limit the list to 5 or 6 statements.
 

Management Approval:

HR Approval:
Carpenter Technology Company offers a competitive salary and a comprehensive benefits package including life, medical, dental, vision, flexible spending accounts, disability coverage, 401k with company contributions as well as many other options to employees.
Carpenter Technology Corporation's policy is to fully and effectively maintain a program of equal employment opportunity and nondiscrimination for all employees, to employ affirmative action for all protected classes, and to recruit and develop the best qualified persons available regardless of age, race, color, religion, sex, gender identity, sexual orientation, marital status, national origin, political affiliation or any other characteristic protected by law. The Company also will recruit, develop and provide opportunities for qualified persons with disabilities and protected veterans.
Job Summary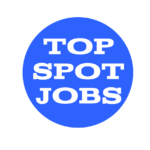 Similar Jobs
The largest community on the web to find and list jobs that aren't restricted by commutes or a specific location.