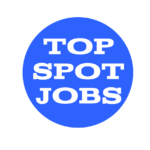 Lead Mechanical Systems Engineer
Job Description
Job ID: 601650BR
Date posted: Nov. 01, 2022
Locations: Littleton, Colorado
Program: APME2
COVID-19 continues to significantly impact our employees, families and communities. With employee health and safety as our top priority, and as a federal contractor, Lockheed Martin is taking action to address the increased risk and uncertainty COVID-19 variants pose in the workplace and ensuring we meet our commitments to national security.
To uphold safety for all employees, we will continue to request vaccination status for all Lockheed Martin employees including new hires. All current and newly hired employees are required to follow onsite safety measures based upon the COVID-19 Community Level at the specific work location.
Description:LM has new opportunities that provide you with a chance to experiment with new digital tools and emerging technologies that transform our mission. Due to the classified nature of this opportunity we can't talk about everything you'll do on this program, but know that you will play a part in building mechanical systems all the way from PDR through launch and implementing game-changing technology.
Lockheed Martin is looking for a dedicated Lead Mechanical Systems Engineer to join the team in Denver, Colorado. This is a "Ground floor" opportunity on a new program award on a rapid track to success and is a flagship program leveraging LM Space Model Based Systems Engineering, Model Based Engineering, and Digital Enterprise initiatives. As a Lead Mechanical Systems Engineer, you will serve as a key interface between the design, systems engineering, and Assembly, Test and Launch Operations (ATLO) teams.
In this role you will:
• Be responsible for development of mechanical interfaces and ICDs
• Lead the team in the integration of payload, communications, and bus subsystems
• Provide independent review and cross-program coordination to ensure subsystem designs are mechanically compatible
• Support Space Vehicle test activities in space vehicle factory and at Launch Site
• Drive anomaly investigations to closure
• Perform data reviews and provide feedback to program teams
• Engage in travel and off-shift support
• Find opportunities for build flow and test efficiencies
Typically has 9 – 15 years of professional experience.
To promote the sharing of ideas, Lockheed Martin cultivates an inclusive work environment that inspires differences and big-picture thinking.
Learn more about Lockheed Martin's competitive and comprehensive benefits package.
Basic Qualifications:
• Experience designing and developing spacecraft mechanical interfaces and ICDs
• Skilled in use of Creo or other solid modeling program
• Experience with subsystem integration
• Knowledge of Systems Engineering processes and Systems Integration functions
• Current TS security clearance
Desired Skills:
• Experience with structures, mechanisms, and system integration
• Significant experience with spacecraft/missile design, development, integration, or test, with knowledge of space, missile and launch systems at the component through system level
• Experience ensuring the physical and functional compatibility of hardware products throughout the full life cycle of the program
• Certified Principal Engineer (CPE) or Delegate CPE for mechanical structures or similar and Engineering Material Review (EMRB) experience; ability to interact with hardware CPEs and designers to ensure mission requirements are satisfied
• Model-based, structured system engineering experience in lean, start-up, technically challenging programs
• Demonstrated ability to get results from teams without direct authority
• Masters Degree in Systems Engineering or other relevant field
• Demonstrated behaviors of a systems thinker; selects and applies appropriate systems thinking skills to solve very complex problems and implement constructive change
• Excellent written and verbal communication skills, strong social skills, and ability to build consensus among peers while building solid relationships with team members, leadership, and customers
• Active TS/SCI clearance
Security Clearance Statement: This position requires a government security clearance, you must be a US Citizen for consideration.
Clearance Level: TS/SCI
Other Important Information You Should Know
Expression of Interest: By applying to this job, you are expressing interest in this position and could be considered for other career opportunities where similar skills and requirements have been identified as a match. Should this match be identified you may be contacted for this and future openings.
Benefits offered: Medical, Dental, Vision, Life Insurance, Short-Term Disability, Long-Term Disability, 401(k) match, Flexible Spending Accounts, EAP, Education Assistance, Parental Leave, Paid time off, and Holidays.
Pay Rate:
In compliance with Colorado's Equal Pay for Equal Work Act, the annual base salary range for this position is $102,400 – $170,600 . Please note that the salary information is a general guideline only. Lockheed Martin considers factors such as (but not limited to) scope and responsibilities of the position, candidate's work experience, education/training, key skills, internal peer equity, as well as, market and business considerations when extending an offer.
This position is incentive plan eligible
Ability to Work Remotely: Onsite Full-time: The work associated with this position will be performed onsite at a designated Lockheed Martin facility.
Work Schedules: Lockheed Martin supports a variety of alternate work schedules that provide additional flexibility to our employees. Schedules range from standard 40 hours over a five day work week while others may be condensed. These condensed schedules provide employees with additional time away from the office and are in addition to our Paid Time off benefits.
Schedule for this Position: 9×80 every other Friday off
Lockheed Martin is an Equal Opportunity/Affirmative Action Employer. All qualified applicants will receive consideration for employment without regard to race, color, religion, sex, pregnancy, sexual orientation, gender identity, national origin, age, protected veteran status, or disability status.
Join us at Lockheed Martin, where your mission is ours. Our customers tackle the hardest missions. Those that demand extraordinary amounts of courage, resilience and precision. They're dangerous. Critical. Sometimes they even provide an opportunity to change the world and save lives. Those are the missions we care about.
As a leading technology innovation company, Lockheed Martin's vast team works with partners around the world to bring proven performance to our customers' toughest challenges. Lockheed Martin has employees based in many states throughout the U.S., and Internationally, with business locations in many nations and territories.
Experience Level: Experienced Professional
Business Unit: SPACE
Relocation Available: Possible
Career Area: Systems Engineering: Design and Verification
Type: Full-Time
Shift: First
Job Summary
Englewood, CO, United States
Location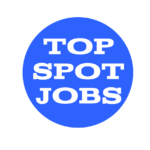 Similar Jobs
The largest community on the web to find and list jobs that aren't restricted by commutes or a specific location.