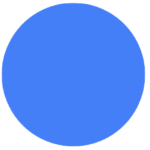 Job Description
Overview:
Position Summary:
The primary purpose of the position is to lead design, develop, maintain and support (SDLC) of applications to support AutoNation's day to day operations.   The applications are used by a variety of departments within the organization, to support specific business functions such as: inventory (trading vehicles with other stores, acquisition of used vehicles, moving service loaners), customer related registrations (CFS products / Lifetime parts), communication (General Field Bulletins), functions related to associate onboard/transfer/termination/no show.
Organizational Relationships:
Candidate will directly report to Senior Application Development Manager responsible for Business Process Management Software (BPMS).  Interacts with various internal departments including but not limited to: Audit, Legal, Customer Financial Services (CFS), After-Sales, Payroll, Shared Service Center (SSC), Treasury and variety of teams within Information Technology (IT).   Will also interact with outside resources such as Product Providers, 3rd Party Integrators, and other companies that the applications either consume or integrate (either directly or indirectly)
Job Responsibilities:
Demonstrate behaviors consistent with the Company's Vision, Mission, and Values in all interactions with customers, co-workers, and suppliers.

Adheres to all company policies, procedures, and safety standards.

Participates in the feasibility analysis for new systems/applications.

Lead design, develop, implement, maintain, support new and existing applications / web services.

Reviews, analyzes, and modifies systems, including coding, testing, configuring, and debugging for a large-scale system. Maintains records to document the system and revisions.

Provides guidance related to the technical design of new applications/systems and architecture.

Provides guidance and/or arranges resources for technical support to address production issues.

Provides guidance to other team members (Associate to Senior Engineers).

Participates in training, as appropriate, on new or revised systems/applications.

Reviews testing of work products and contributes to the development of test plans and participates in post implementation reviews.

Writes documentation that describes installation and operating procedures.

Communicates applications changes to Technology team members.

Estimates resource requirements and scope for incoming tasks as needed

input related to the technical design of new applications/systems and architecture.

Produces detailed documentation for changes and enhancements to current systems independently.

Interfaces with business analysts, project managers, and clients to clarify requirements, as appropriate.
Monitors the operating efficiency of existing application systems and provides (or arranges for) proactive maintenance.

Adhere to provided standards / best practices for application development.

Provides all necessary documentation to meet corporate standards.

Interact with various teams, provide feedback for suggested improvements or support.

Contributes to the development of project plans, provides estimates, identifies key milestones, and raises critical project issues, such as technical constraints or resource needs, and proposes alternative solutions.

Provides second level operational support for production systems when necessary.

Perform peer reviews / provide feedback.

Other duties to be assigned.
Qualifications:
Must meet company's requirements for employment.

Valid in-state driver's license and have and maintained an acceptable, safe driving record.

Education: Possess 6+ years of relevant experience and BS in Computer Science or related fields, or equivalent experience

Strong communication and organizational skills

Strong understand of Software Development Life Cycle (SDLC).   Demonstrates strong understanding of relevant development methodologies, including Agile methods.

Proficient in:

Microsoft Visual Studio 2017 or later (C#, ASP.NET)

Microsoft SQL Server 2016 or later including:

SQL Server Management Studio (SSMS)

SQL Server Reporting Services (SSRS)

SQL Server Information Services (SSIS)

Web Service creation/integration

Analytics

2-5 years of workflow development (any industry/any tool)

Knowledgeable regarding SharePoint workflows

Knowledgeable in use of monitoring tools (App Dynamics, Splunk, etc.)
Preferred Candidate:
2-5 years of experience using Cora Sequence (Sequence Kinetics) v7.x or later.

Automotive industry experience is desired but not necessary.
Next Possible Position:
Distinguished Software Engineer
Physical Requirements:
Work in office environment (cubicle) with open floor plan.

Occasional visit to store location may be needed during a project.
AutoNation is an equal opportunity employer and a drug-free workplace.
Job Summary
Opa Locka, FL, United States
Location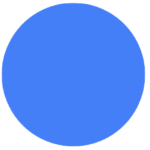 Similar Jobs
The largest community on the web to find and list jobs that aren't restricted by commutes or a specific location.