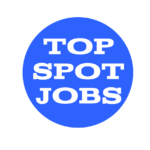 Manager Business Intelligence
Job Description
Job Details:
Manager, Business Intelligence
Job Summary:
The Manager, Business Intelligence is responsible for supporting the direction of ongoing technology and the stability thereof, servicing the Sales Strategy, for the Tyson Commercial Organization. The position is also responsible for contributing to the design and execution of the technology solutions and the business processes related to Sales Quota accuracy at the material level in support of the AOP. The role supports the technology solution for Sales Reporting as well as any other sales reporting tools to ensure our reporting tools and capabilities continue to stretch the boundaries of technology. The individual plays a critical role in representing Commercial Sales needs and priorities to the IT organization across applications where responsible. Cross functional partnerships/constituents include IT, Finance and Sales Leadership. The Manager, Business Intelligence will possess an exceptional level of technical, business and communication skills. The role reports to the Senior Manager of Sales Technology and Planning for Commercial Capabilities.
Essential Job Responsibilities:
Supports the direction of technology solutions, providing a competitive advantage for Tyson's Commercial Sales Team.
Supports the quota planning process for sales ensuring timeliness and accuracy.
Monitors underlying data quality in Sales Reporting to ensure accurate reporting for Sales team members.
Knowledge of industry technology solutions supporting Sales; including Reporting and Analytic Tools, PowerBI, GCP, Anaplan, and Trade Planning.
Remains relevant and current on technology within the industry.
Defines data subjects and attributes for enabling visibility to KPI metrics so performance can be monitored in accordance with business needs.
Creates tickets that adequately communicate details regarding issue and impact to ensure timely closure of tickets for applications supported.
Interacts with IT solution analysts to problem solve and support decision making relative to Sales requests for enhancements and advancements with our technology solutions.
Develops and maintains a deep understanding of the Sales business processes to ensure solutions remain relevant and position us to have the competitive advantage.
Supports Business Case development to be presented to IT Governance for approval.
Deliverables include:

Projects delivered on-time, on-budget, meeting business requirements.
Undeveloped applications receive elevated support driving to mature and stable applications for our sales teams.
Develop and monitor KPI metrics for Commercial Sales performance.
Documentation of application enhancement needs.
Develop AOP inputs related to technology solutions supporting Commercial Sales Strategies.
Investigate and pilot new technology solutions driving a competitive advantage for the Tyson Commercial Sales Team.
Trusted business partnership with Sales, Finance, and IT constituents.
Qualifications:
5-7 years CPG Analytics experience OR combined BS and 3-5 years CPG Analytics experience
2+ years CPG sales force support/connectivity preferred
Advanced data analysis and data visualization skills (Power BI)
Intermediate level skills in building out actionable insights
Ability to interface disparate datasets and perform ETL functions
Ability to validate data and form testing plans to ensure data integrity
Experience working with large data sets
Intermediate exposure to SAP OR similar ERP
Strong communication skills
Demonstrated ability to influence and impact
Ability to effectively manage priorities in a fast-paced, competing priorities environment
Ability to understand new business processes and strategies
Appetite for learning and supporting new technology solutions
Executive Presence
Relocation Assistance Eligible:
No
Work Shift:
1ST SHIFT (United States of America)
Hourly Applicants ONLY -You must complete the task after submitting your application to provide additional information to be considered for employment.
Tyson is an Equal Opportunity/Affirmative Action Employer. All qualified applicants will be considered without regard to race, national origin, color, religion, age, genetics, sex, sexual orientation, gender identity, disability or veteran status.
We provide our team members and their families with paid time off; 401(k) plans; affordable health, life, dental, vision and prescription drug benefits; and more.
CCPA Notice. If you are a California resident, and would like to learn more about what categories of personal information we collect when you apply for this job, and how we may use that information, please read our CCPA Job Applicant Notice at Collection, click here .
Job Summary
Springdale, AR, United States
Location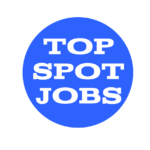 Similar Jobs
The largest community on the web to find and list jobs that aren't restricted by commutes or a specific location.