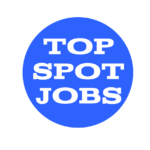 Manager – System Administrator
Job Description
Type of Requisition:
Regular
Clearance Level Must Currently Possess:
Secret
Clearance Level Must Be Able to Obtain:
Top Secret/SCI
Suitability:
No Suitability Required
Public Trust/Other Required:
None
Job Family:
Systems Administration
Job Description:
MANAGER/TEAM LEAD
SYSTEM ADMINISTRATION TEAM
DORAL, FL
US Security clearance is required
GDIT is seeking a Systems Administrator Team Lead/Manager to be responsible for leading team of systems administrators for platforms installed throughout the USSOUTHCOM AOR.
In this position you will ensure the operation of the enterprise meets defined service levels and serves as the contractor's service owner for infrastructure service solutions. Additionally, you will be responsible for applying security principles, practices, and procedures under the RMF to maintain compliance with applicable security regulations.
Team Lead will provide management, coaching, experience, and oversight to the team members while also maintaining sufficiently trained staff to support customer requirements.
Manages a group of system administrators responsible for the functionality and efficiency of a group of computers a mix of operating systems. Lead a diverse group of admins across the USSOUTCHOM AOR to ensure maximum uptime of services and meet customers SLA's.
Provide 24/7/365 support the JDOC Battle Captain during the execution of scheduled shifts.

Manage the Sys Admin team in support of change management activities and to help resolve Tier 3 hardware and software problems and coordinate for vendor tier 4 support.

Develops advanced technical solutions for the management of networks, software, hardware, configurations, and architectures

Troubleshoots highly complex system hardware and software issues

Develops training materials for end users on the proper use of hardware and software

Develops implementation plans for software installations and upgrades to operating systems and layered software packages

Monitors and tunes systems to achieve optimum performance levels

Ensures workstation/server data integrity by implementing standard software and hardware solutions

Leads efforts to ensure data/media recoverability by following a schedule of system backups and database archive operations

Conducts advanced hardware and software audits of workstations and servers to ensure compliance with established standards, policies, and configuration guidelines

Develops performance and security plans for computers that meet the needs of network users

Evaluates existing systems and plans long-term strategies

May coach and provide guidance to less-experienced professionals

May serve as a team or task lead

Recognized as a Subject Matter Expert in systems administration
Required Qualifications:
BA/BS or equivalent with 15+ years of experience, or MS with 10+ years

DoD 8570 Baseline Information Assurance Technical (IAT)-II level

Interim SECRET clearance to start, ability to obtain and maintain TOP SECRET clearance and SCI access.
Desired Qualifications:
A minimum of five years of experience with managing enterprise IT teams in geographically separated locations supporting O&M of servers (e.g., physical, and virtual), operating systems (e.g., Windows and UNIX/LINUX), databases (e.g., Microsoft and SQL), collaboration tools (e.g., SharePoint) VMWare, ESXi, VDI, Horizon View, software applications, scripting, SANs, and computer security in an enterprise. 

Possess a current Azure Certification (AZ-104 or higher), legacy MCSE (2016) Certification

A minimum of five years of experience with cloud-based solutions

A minimum of five years of experience in a virtual desktop enterprise environment

ITIL v3 or ITIL v4 is a plus
Personal Attributes Desired:
Ability to make sound and logical judgments

Strong interpersonal, written, and oral communication skills.

Ability to prioritize and execute tasks in a high-pressure environment and make sound decisions in emergency situations.

Ability to present ideas in a user-friendly language.

Values attention to detail.

Strong customer service orientation.

Experience working in a team-oriented, collaborative environment.
WORK CONDITIONS:
27×4 operations support as part of operations center support. Hours may vary accordingly.

Sitting for extended periods of time.
#armajobs
#GDITPriority
#SCITES
Scheduled Weekly Hours:
40
Travel Required:
10-25%
Telecommuting Options:
Onsite
Work Location:
USA FL Doral
Additional Work Locations:
COVID-19 Vaccination: GDIT does not have a vaccination mandate applicable to all employees. To protect the health and safety of its employees and to comply with customer requirements, however, GDIT may require employees in certain positions to be fully vaccinated against COVID-19. Vaccination requirements will depend on the status of the federal contractor mandate and customer site requirements.
We are GDIT. The people supporting some of the most complex government, defense, and intelligence projects across the country. We deliver. Bringing the expertise needed to understand and advance critical missions. We transform. Shifting the ways clients invest in, integrate, and innovate technology solutions. We ensure today is safe and tomorrow is smarter. We are there. On the ground, beside our clients, in the lab, and everywhere in between. Offering the technology transformations, strategy, and mission services needed to get the job done.
GDIT is an Equal Opportunity/Affirmative Action employer. All qualified applicants will receive consideration for employment without regard to race, color, religion, sex, sexual orientation, gender identity, national origin, disability, or veteran status, or any other protected class.
Job Summary
Doral, FL, United States
Location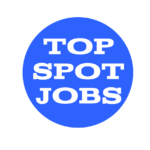 Similar Jobs
The largest community on the web to find and list jobs that aren't restricted by commutes or a specific location.
General Dynamics Information Technology

General Dynamics Information Technology