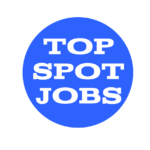 Mid Level Systems Administrator
Job Description
Type of Requisition:
Regular
Clearance Level Must Currently Possess:
Secret
Clearance Level Must Be Able to Obtain:
Secret
Suitability:
No Suitability Required
Public Trust/Other Required:
None
Job Family:
Systems Administration
Job Description:
Thank you for your interest in joining our team! This position will be providing the support to the Combined Air Operations Center (CAOC.) Our team works hard to ensure that the warfighter is able to complete the mission and ensure success through our dedication to the task, being determined to do the job right and dependable whenever called upon. Serving at either the CONUS location at Shaw AFB, located in Sumter, SC as well as OCONUS at Al Udied Air Base, Qatar.
C2 Systems Administration Support ​
Provide system administration for AOC C2 systems, including but not limited to Theater Battle Management Core Systems (TBMCS) Global Command and Control System-Joint (GCCS-J) Joint Automated Deep Operations coordination System (JADOCS); and Chat.
JADOCS / TBMCS / GCCS Support shall be to perform technical support, O&M, and system administration for these systems
Chat Support – Position shall perform technical support, O&M, and system administration tasks and activities for chat suite server clients and applications. The government currently utilizes the Trusted Solutions Trusted Internet Relay Chat Server/Client solution for secure chat and cross domain collaboration across Enterprise and AOC Weapons Systems network architectures.
Analyze overall health, operational capability and capacity of chat client/server infrastructure
Prepare and submit a Chat System Health Assessment semi-annually
Other C2 Systems Applications Support. The position shall perform technical support, O&M, and system administration tasks and activities for C2 communications servers, clients and applications, including but not limited to WAVE, CT-II, Mako, TransVerse/MXPP, etc.
For each C2 System (TBMCS, GCCS, JADOCS, Chat) and server/client communication applications, update and maintain as-built systems/server configuration and connectivity drawings, diagrams and documentation, and publish semi-annually
For each C2 System (TBMCS, GCCS, JADOCS and Chat), develop and submit a C2 Systems Administration Monthly Status Report
REQUIREMENTS:
Security+CE

MCSA

VCA (preferred
#Defense #USAF #kmp #CAOC #ShawAFB #Qatar
#AFOpportunities
Scheduled Weekly Hours:
40
Travel Required:
None
Telecommuting Options:
Onsite
Work Location:
USA SC Shaw
Additional Work Locations:
COVID-19 Vaccination: GDIT does not have a vaccination mandate applicable to all employees. To protect the health and safety of its employees and to comply with customer requirements, however, GDIT may require employees in certain positions to be fully vaccinated against COVID-19. Vaccination requirements will depend on the status of the federal contractor mandate and customer site requirements.
We are GDIT. The people supporting some of the most complex government, defense, and intelligence projects across the country. We deliver. Bringing the expertise needed to understand and advance critical missions. We transform. Shifting the ways clients invest in, integrate, and innovate technology solutions. We ensure today is safe and tomorrow is smarter. We are there. On the ground, beside our clients, in the lab, and everywhere in between. Offering the technology transformations, strategy, and mission services needed to get the job done.
GDIT is an Equal Opportunity/Affirmative Action employer. All qualified applicants will receive consideration for employment without regard to race, color, religion, sex, sexual orientation, gender identity, national origin, disability, or veteran status, or any other protected class.
Job Summary
Shaw A F B, SC, United States
Location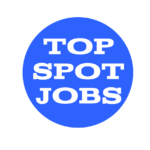 Similar Jobs
The largest community on the web to find and list jobs that aren't restricted by commutes or a specific location.