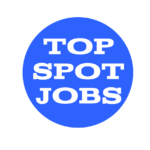 Mid Level Systems Engineer
Job Description
Description
Job Description:
Are you looking to make a difference? Leidos in San Diego, CA is looking for a Mid Level Systems Engineer to join our team developing cyber and key management solutions, specifically in support of the NGLD-M program within our Intelligence Organization.
Leidos ranks as a top industry leader for its high performance and high reliability ensuring priority of our nation's safety. Leidos is a member of the Fortune 500® (#274) and is also on Fortune's Most Admired and Most Ethical company lists.  Our team is chartered with providing the skills, innovative technologies to develop, design, produce and sustain optimized product lines across the sector while providing a decisive advantage to the warfighter
We encourage creativity, foster innovation and look to those who have the passion to protect our warfighter. With a 9/80 schedule, and every other Friday off, our flexible work environment provides you a chance to change the world without giving up your personal life. This is your chance to join a dynamic team working across multiple disciplines with opportunities to further expand your knowledge and grow your career.
Sound like a team you want to be a part of? Come join our mission! 
Job Summary:
This project provides the full range of systems design, analysis, integration, verification, and validation activities in support of a strategic Cybersecurity-driven portfolio of projects. This includes a wide variety of solutions dealing with Encryption, Production, Cryptographic Key Management, Communications Security, both strategic and tactical. The selected candidate will provide systems engineering expertise in the following areas: requirements analysis and management; system architecture and design; development and integration; data flow analysis; network design and implementation; test/verification and validation; and documentation for the system. Increasing involvement with Model Based Systems Engineering should be expected. The selected candidate will be responsible for collaborating with internal technical professionals on a day-to-day basis, and with the User Community and POCs from customer organizations as necessary.
Additional position responsibilities also include:
Lead system engineering, hardware, and software analysis to support of the customers Cybersecurity-driven project portfolio.
Define and apply systems engineering processes to develop systems that meet customer requirements.
Define, evolve and maintain cutting edge Model Based Systems Engineering (MBSE) practices.
Manage requirements, including decomposition, allocation, verification, and validation for subsequent use by the development and test teams.
Define and develop System Architecture, CONOPS, and use case development using systems engineering methodologies.
Participate and lead discussions at customer meetings, working groups, and technical interchange meetings associated with the work performed in this project.
Required to research, design, write, and review a wide range of technical documentation that will include but not be limited to: technical manuals, design specification documents, interface requirements specification, system user guides, reference manuals, installation guides, and data sheets that may be required to assist with the design, integration, testing, and fielding of the system; will provide project briefing materials upon request.
Relocation assistance available to move to San Diego, CA.
Requirements (Education /Years of Experience/Skill Sets – both technical & soft skill):  
Required Qualifications:
Bachelor's Degree in System Engineering, Computer Science, Information Systems, Engineering Science, Engineering Management, or a related field and at least 7+ years of related experience or a Masters or Doctorate and at least 5+ years of relevant experience. Additional experience may be substituted for a Degree.
Position requires US citizenship and an active Secret DoD security clearance.
Bachelor's Degree in Systems Engineering, Computer Science, or related field and 7+ years of system engineering experience.
Experience with Model Based Systems Engineering (MBSE) (or equivalent)
Demonstrated experience in requirements decomposition.
Experience that demonstrates ability to analyze risks and uncertainties and ability to navigate projects through established processes.
Understanding complex system development methods.
Experience with technical documentation development.
Knowledge of Agile Development methodologies.
Excellent verbal and written communication skills.
Desired Qualifications:
Familiarity with operating systems, such as Linux and UNIX.
Experience with CAMEO.
Scripting skills with knowledge of programming languages, such as Perl, Ruby, and Python.
Good knowledge of networking protocols, such as TCP, IP, and OSI models.
Experience with UAF, DoDAF, MoDAF, NAF (or similar)
DoD 8570 approved security certification (i.e., Security +) (Will be required 90 days after hire).
Pay Range:
Pay Range $78,000.00 – $120,000.00 – $162,000.00
The Leidos pay range for this job level is a general guideline only and not a guarantee of compensation or salary. Additional factors considered in extending an offer include (but are not limited to) responsibilities of the job, education, experience, knowledge, skills, and abilities, as well as internal equity, alignment with market data, applicable bargaining agreement (if any), or other law.
Job Summary
San Diego, CA, United States
Location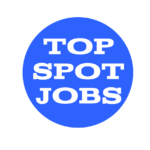 Similar Jobs
The largest community on the web to find and list jobs that aren't restricted by commutes or a specific location.