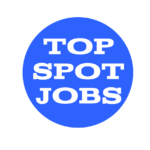 Mobile Device, Test Engineer II
Job Description
Cox Communications, Inc. is seeking a Product Manager II to join the Wireless Devices Team.
In this position you will provide support for device validation & certification for Android, iOS devices and BYOD use cases for Cox Mobile customer. In addition to device validation, you will also support other device technology initiatives including eSIM rollout, WiFi offload and CBRS DSDS/ DSDA validation. You will have a strong background in wireless technology including understanding of 4G, 5G NSA, VoLTE technologies and implementation. Additionally, you will work closely with cross-functional teams within Cox including Product, Technology & Engineering, OEMs and vendor partners. You will provide continuous support and subject matter expertise for current product performance and future development and deployment plans. You will have the opportunity to identify/research resources necessary to address/balance customer needs. This is typically assigned to smaller, less complex projects and may provide support for larger projects/assignments as necessary. The output is reviewed by others. The focus is on products sub-elements or features with immediate to near term effects. You will have the opportunity to partners with cross-functional teams and stakeholders on ideas and solutions that impact operational results.
Primary Responsibilities and Essential Functions:
Work closely with the Devices, Network, Technology & Product teams to ensure device validation & certification to support Cox Mobile device portfolio.
Develop and maintain testing strategy, test plans and test cases for device certification that aligns with Cox business requirements and user experience.
Collect logs and perform triaging of defects from device testing.
Coordinate debugging sessions between OEMs and engineering teams to investigate issues for resolution.
Support other device technology initiatives within Cox including Wi-Fi data offloading, eSIM rollout, CBRS offload initiatives etc.
Ability to work adhere to all NDAs and work on confidential projects at Cox Mobile. Able to drive technical conversations with OEM partners with regards to device defects and debugging as needed.
Provide Tier-3 & Tier-4 support to Cox Mobile customer care teams to troubleshoot technical issues related to devices.
Collaborate with internal cross-functional teams deliver activities and tasks necessary for successful launch and achievement of business objectives.
Delivers expected results throughout product development, launch and post-launch environments.
Provides product support to cross functional project teams, by providing product subject matter expertise and taking ownership of appropriate workstreams.
Member of cross-functional project teams to support the product lifecycle.
In partnership with other PDM associates, assists in generation of business insights which guide product solutions.
Guides and support cross-functional teams to move ideas through a project funnel from ideation through deployment as the champion and owner of the initiative.
Developing as a leader with respect to project development, team interactions, business insights and product management.
Identifies customer expectations and unmet needs with product and services and works with team leaders to create solutions that address gaps and enhances the customer experience.
Drives feature enhancements through deployment process.
Analyzes customer, business and product performance metrics and interprets underlying drivers to translate into data-based recommendations.
Assists with the development and documentation of product plans and roadmaps which aligns with and/or enhances customer needs, market and competitive trends and corporate strategy.
Translates product plan and roadmap into clear and defined business requirements to drive functional specifications and technical requirements.
Assists with the development business cases which define the product value proposition to support product and services roadmap investments, in collaboration with business partners.
Facilitates communication amongst project leaders, peers and relevant department and cross-functional stakeholders to maintain alignment and awareness of current product state and vision.
Creates, sustains and optimizes operational practices and procedures to drive efficiencies.
Monitors developments within the industry, vendor community and technology trends and considers these in light of product roadmaps.
Skills and Qualifications
Minimum:
Good understanding of wireless technologies including VoLTE, 4G, 5G (SA and NSA) network architecture and protocols.
1+ year of experience in triaging device defects on Android or iOS devices.
1+ year of experience in device logging tools like QXDM, Shannon etc.
Ability to work in a collaborative environment.
Good interpersonal, communication (written and verbal) and problem-solving skills.
Strong motivator and communicator both verbally and through written instruction
Preferred:
3 or more years of device testing & certification experience in lab or in the field.
BA/BS degree in related discipline (e.g. Technology, Marketing, Process Improvement) preferred plus 2 years of work experience.
Strong knowledge of 4G, 5G (SA & NSA) call flows and network architecture.
Prior experience in working on network simulator equipment from R&S, Anritsu, Keysight etc is highly desired.
2+ year of experience in working on iOS & Android devices in a carrier lab & field certification environment.
1+ year of experience in managing requirements in JIRA or equivalent.
#LI-103
About Cox Communications
Cox Communications is the largest private telecom company in America, serving six million homes and businesses. That's a lot, but we also proudly serve our employees. Our benefits and our award-winning culture are just two of the things that make Cox a coveted place to work. If you're interested in bringing people closer through broadband, smart home tech and more, join Cox Communications today!
About Cox
Cox empowers employees to build a better future and has been doing so for over 120 years. With exciting investments and innovations across transportation, communications, cleantech and healthcare, our family of businesses – which includes Cox Automotive and Cox Communications – is forging a better future for us all. Ready to make your mark? Join us today!
Benefits of working at Cox may include health care insurance (medical, dental, vision), retirement planning (401(k)), and paid days off (sick leave, parental leave, flexible vacation/wellness days, and/or PTO). For more details on what benefits you may be offered, visit our benefits page .
Cox is an Equal Employment Opportunity employer – All qualified applicants/employees will receive consideration for employment without regard to that individual's age, race, color, religion or creed, national origin or ancestry, sex (including pregnancy), sexual orientation, gender, gender identity, physical or mental disability, veteran status, genetic information, ethnicity, citizenship, or any other characteristic protected by law.
Statement to ALL Third-Party Agencies and Similar Organizations: Cox accepts resumes only from agencies with which we formally engage their services. Please do not forward resumes to our applicant tracking system, Cox employees, Cox hiring manager, or send to any Cox facility. Cox is not responsible for any fees or charges associated with unsolicited resumes.
Job Summary
Conley, GA, United States
Location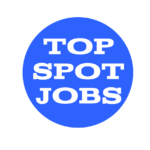 Similar Jobs
The largest community on the web to find and list jobs that aren't restricted by commutes or a specific location.