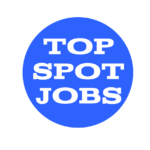 Modeling and Simulation Specialist
Job Description
Description
Job Description:
At Leidos we are doing meaningful work to ensure a safer, healthier and more efficient world. Your talent in modeling and simulation could be well applied in this new and exciting role!
The Leidos NC3 Enterprise Center (NEC) Systems Engineering and Integration (SE&I) program is currently seeking a proactive, driven, and results oriented self-starter with innovative skills to join our team as a Modeling and Simulation Specialist in support of the NEC SE&I Division at Fort Meade, MD. You will be involved in the design, development, testing, validation, and verification of architecture models based on digital systems engineering model specifications. To be successful, you will demonstrate ability to develop simulation and modeling tools at the enterprise level for end-to-end architecture analysis.  In this role, it is considered essential that you fully demonstrate the ability to begin with top level requirements and collaborate to achieve success in defining, designing, implementing, and testing the architecture as needed.  Your duties may include keeping up-to-date on state-of-the-art simulation tools/techniques and the ability to develop simulations using these techniques.
Clearance: You must hold a current DoD Top Secret SCI clearance to qualify.
What will you do in this role?
•    Support the digital systems engineering effort of architecture, analysis, design, modeling and simulation with architecture integration requirements.
•    Employ system modeling language to graphically display system functions and requirements in system models. Support engineering documentation, requirements analysis, requirements generation, and system design. Work closely with customer to describe systems functional requirements, required behaviors, and interfaces.
•    Support Enterprise Architecture (EA) design and modeling elements with MBSE tools such as Cameo, SparxEA, and MagicDraw.
•    Develop engineering designs and implement architecture configuration specifications that enable modeling and simulation use cases.
•    Assess the NLCC/NC3 architecture using computer simulations and models to evaluate how well communications work in a benign and stressed nuclear environment. Generate reports and briefs using the results.
•    Architecture and design of solutions that is expected of multi-level security (MLS) network classifications (SIPRNet, NIPRNet, JWICS, etc.)
These are required qualifications:
•    Active Top Secret /SCI security clearance.
•    Bachelor's degree in a relevant technical discipline and 4-8 years of prior relevant experience or Master's degree with 2-6 years of prior relevant experience.  
•    Experience providing dedicated support to modeling and simulation functions or operations such as, but not limited to exercises, plans, coordination, demonstrations, and instruction.
•    An aptitude to simulate architecture and functions using the most effective techniques.
•    Working knowledge of computer systems and integrated software application programs.
•    Excellent communications and analytical skills.
These are preferred qualifications:
•    Experience working with senior Nuclear C3 community stakeholders such as NEC, USSTRATCOM, the Joint Staff, and OSD.
•    Ability to develops solutions to technical problems and issues that are unclear and require deep technical knowledge.
•    Understanding of, and experience, with operations and technical characteristics of Nuclear C3 systems to include strategic communications systems, sensor and radar systems, and communications systems deployed at nuclear command centers and on nuclear capable platforms.
•    Knowledge of activity, data, and process modeling techniques and practices, to include DTRA development modeling tools. 
NC3
Pay Range:
Pay Range $78,000.00 – $120,000.00 – $162,000.00
The Leidos pay range for this job level is a general guideline only and not a guarantee of compensation or salary. Additional factors considered in extending an offer include (but are not limited to) responsibilities of the job, education, experience, knowledge, skills, and abilities, as well as internal equity, alignment with market data, applicable bargaining agreement (if any), or other law.
#Featuredjob
Job Summary
Fort Meade, MD, United States
Location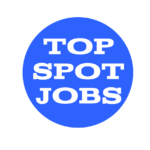 Similar Jobs
The largest community on the web to find and list jobs that aren't restricted by commutes or a specific location.