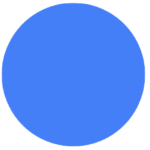 Job Description
.Net Developer
We are looking for an Angular & .NET / SQL Software Engineer for our Coppell, TX headquarters location with the ability to design and implement enterprise applications.  You will be a technical contributor to one of our core products: Property & Casualty Insurance (Insurance Sales, Underwriting, and Policy Management).
This is a Hybrid role. 3 days onsite, 2 days remote.
Our product development teams are responsible for delivering prioritized stories that look to maximize value for our members and our business through our insurance products.  Most of the stories relate to the maintenance and enhancement of existing VB.NET/SQL, Angular/.NET Core applications and integration of 3rd party applications.
Responsibilities:
Utilize object-oriented programming and design concepts to develop new and valuable features and enhancements using Agile (Scrum) methodologies

Engage with stakeholders, business product owners, management, and other subject matter experts to translate business requirements into well-architected technical solutions

Implement solutions by actively participating in the application development, testing, rollout, and support lifecycles

Measure, analyze and optimize custom applications to ensure optimal performance and throughput

Ensure continual quality via unit/regression testing, Continuous Integration (CI), Continuous Delivery (CD), and code reviews

Leverage Project Management Agile tools such as Jira

Consult and work with multiple Agile / Scrum teams to achieve coordinated and on-time deliveries

Communicate designs and plans to a wide range of business partners verbally and in writing in ways that improve understanding for each participant according to their experience and job function

As a team, refine and pull stories so that you can deliver results each sprint

Learn new technologies and applications to expand your ability to support our full suite of systems (often facilitated by paired programming and/or mobbing)
Qualifications:
4+ years of experience in application design, development, and deployment of code

4-year college degree in Computer Science, Information Systems, Business Administration or other related field or equivalent work experience

Experience as a Product Team member for at least one year for a software development team that was diligently applying Scrum principles, practices, and theory

Knowledge of VB.NET frameworks, SQL Server, Angular, .NET Core, and design/architectural patterns

Understand SQL Server Integration Service (SSIS) packages

Work with Team Foundation Server and SQL Server Management Studio, GitHub is a plus

Understanding of server infrastructures applications reside on is helpful

Experience with professional software engineering best practices for the full SDLC including coding standards, code reviews, source control management, build processes, testing, and operations

Experience and understanding of various enterprise application software patterns

Experience with developing and supporting mission-critical, 24×7 systems

Excellent written and verbal communication skills as well as listening skills and outstanding teamwork skills

Strong team member who inspires, innovates, and delivers results to add values and make a difference
#LI-SS1
Remarkable benefits:
•    Health coverage for medical, dental, vision
•    401(K) saving plan with company match AND Pension
•    Tuition assistance
•    PTO for community volunteer programs
•    Wellness program
•    Employee discounts
AAA Texas is part of the largest federation of AAA clubs in the nation. We have 14,000 employees in 21 states helping 17 million members. The strength of our organization is our employees. Bringing together and supporting different cultures, backgrounds, personalities, and strengths creates a team capable of delivering legendary, lifetime service to our members. When we embrace our diversity – we win. All of Us! With our national brand recognition, long-standing reputation since 1902, and constantly growing membership, we are seeking career-minded, service-driven professionals to join our team
"Through dedicated employees we proudly deliver legendary service and beneficial products that provide members peace of mind and value."
AAA is an Equal Opportunity Employer
Job Summary
Coppell, TX, United States
Location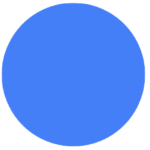 Similar Jobs
The largest community on the web to find and list jobs that aren't restricted by commutes or a specific location.