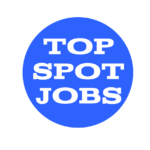 Network Administrator Advisor $10K sign on
Job Description
Type of Requisition:
Regular
Clearance Level Must Currently Possess:
Top Secret
Clearance Level Must Be Able to Obtain:
Top Secret/SCI
Suitability:
Agency Specific
Public Trust/Other Required:
None
Job Family:
Network Administration
Job Description:
Mission Support Operator – $10K Sign-on bonus
*Classified work and must be on-site
The Mission Support Operator (MSO) provides 24/7, 365, 12hrs shift, Tier 1/2 operational support to end customers and users in the field/worldwide. Monitor the performance and capacity of end-to-end IT computer systems using a variety of tools. Triage hardware, software, and environmental faults, alerts or malfunctions. When an issue is identified, the MSO works to determine the cause of the problem, provide situational awareness and resolution to the user community. Serve as first responder and 'one-stop shop' for all site issues, requiring a broad level of knowledge of high priority systems across a multi-location enterprise. This is similar to a civilian Emergency Operations Center for Police/Sheriff Department but it is not the same; however, we action 911 notifications. 
This is not a traditional Network Engineer or System Administration role; however, having either background speeds up training so you can be proficient in 6 – 12 months. These are demanding and challenging missions and no work from home.  You must have a solid Information Technology foundation.
Panama Shift Schedule | 24/7 Shift Coverage. 
This is a slow rotating shift pattern that uses multiple teams and two 12-hr shifts to provide 24/7 coverage. The working and non-working days follow this pattern: 2 days on, 2 days off, 3 days on, 3 days off. Each team works the same shift (day or night) for 2-3 months then switches over to the other shift for the next 2-3 months.
Other duties include:
Monitoring, recognition, evaluation, and correction of IT systems, network and satellite ground stations

Interfacing with the user community, Mission Directors, System Administrators, Network Engineers, external sites and other system operators as required for real-time detection, isolation, and resolution of problems

24/7, 365 Operational Support to customers and users in the field
Utilize SolarWinds, Splunk, WireShark (and other monitoring tools) to monitor internal and external hardware, software, network connectivity, status IT infrastructure (utilizing ping, SNMP traps, customer scripts) – and utilizing established TTP's to respond to issues
Provide support to Networking team, including Layer 1/2/3 type activities and documentation/design

Perform analysis (in both real-time and post-event) on key mission capabilities and provide feedback to internal and external customers

Maintain a positive, professional and helpful working relationship with our customers

Perform daily, weekly, monthly, and quarterly functional checks on systems and capabilities, also perform inspections on critical hardware and infrastructure

Provide support to the Engineering staff for testing and validation of new software releases and network connections

Support Configuration Management functions (Incidents, Assets) utilizing BMC Remedy

Respond to customer voice and electronic support requests

Respond to real time, mission critical situations (response defined in minutes)

Participate in internal and external scheduled exercises

Create, maintain, and update SOP/TTP documentation
Required Qualifications
8+ years of directly related experience in IT / Network administration and support.

TS/SCI or DoE Q Clearance

Experience with monitoring tools such as SolarWinds, Splunk, or WireShark.

Have a working knowledge of critical physical infrastructure (including HVAC, Power, UPS, etc) that is utilized to support mission operations
Desired Qualifications
Experience with Linux and Windows system administration and networking background is preferable.
Required Education/Certifications
Bachelor's Degree in Computer Science or related technical discipline; or the equivalent experience in lieu of

DoD 8570 Certification required
#gditpriority
#armajobs
The likely salary range for this position is $88,000 – $132,000, this is not, however, a guarantee of compensation or salary; rather, salary will be set based on experience, geographic location and possibly contractual requirements and could fall outside of this range.
Scheduled Weekly Hours:
40
Travel Required:
None
Telecommuting Options:
Onsite
Work Location:
USA CA Livermore
Additional Work Locations:
Total Rewards at GDIT:
Our benefits package for all US-based employees includes a variety of medical plan options, some with Health Savings Accounts, dental plan options, a vision plan, and a 401(k) plan offering the ability to contribute both pre and post-tax dollars up to the IRS annual limits and receive a company match. To encourage work/life balance, GDIT offers employees full flex work weeks where possible and a variety of paid time off plans, including vacation, sick and personal time, holidays, paid parental, military, bereavement and jury duty leave. To ensure our employees are able to protect their income, other offerings such as short and long-term disability benefits, life, accidental death and dismemberment, personal accident, critical illness and business travel and accident insurance are provided or available. We regularly review our Total Rewards package to ensure our offerings are competitive and reflect what our employees have told us they value most.
COVID-19 Vaccination: GDIT does not have a vaccination mandate applicable to all employees. To protect the health and safety of its employees and to comply with customer requirements, however, GDIT may require employees in certain positions to be fully vaccinated against COVID-19. Vaccination requirements will depend on the status of the federal contractor mandate and customer site requirements.
We are GDIT. The people supporting some of the most complex government, defense, and intelligence projects across the country. We deliver. Bringing the expertise needed to understand and advance critical missions. We transform. Shifting the ways clients invest in, integrate, and innovate technology solutions. We ensure today is safe and tomorrow is smarter. We are there. On the ground, beside our clients, in the lab, and everywhere in between. Offering the technology transformations, strategy, and mission services needed to get the job done.
GDIT is an Equal Opportunity/Affirmative Action employer. All qualified applicants will receive consideration for employment without regard to race, color, religion, sex, sexual orientation, gender identity, national origin, disability, or veteran status, or any other protected class.
Job Summary
Livermore, CA, United States
Location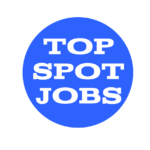 Similar Jobs
The largest community on the web to find and list jobs that aren't restricted by commutes or a specific location.