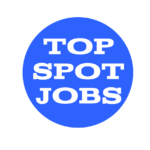 Network Administrator Senior
Job Description
Type of Requisition:
Regular
Clearance Level Must Currently Possess:
Top Secret
Clearance Level Must Be Able to Obtain:
Top Secret/SCI
Suitability:
No Suitability Required
Public Trust/Other Required:
Job Family:
Network Administration
Job Description:
SENIOR NETWORK ADMINISTRATOR
DORAL, FL
Minimum Secret Clearance Required
General Dynamics is seeking a Senior Network Administrator to provide expertise on enterprise network.
Responsibilities include:
Provide support to CENTRIX network.

Determine operational objectives by studying business functions, gathering information and evaluating output requirements and formats.

Oversees Network Configuration Management

Performs daily Operations and Maintenance

Participate in technical working groups for assessment, design, and roadmap development for the implementation of solutions

Contribute, provide technical recommendations and attend briefings or information sharing.

Develop Technical Documentation.

Layer 3 Network Drawing (Accreditation).

Upgrade and maintain Cisco Collaboration Suite (UCM, IM&P, CMS, Jabber).

Deploy/Maintain Identity and Access management (Cisco ISE).

Install and Maintain Cisco Collaboration and SolarWinds licenses (Air gapped network).

Maintain COMSEC account.

Schedule and preform ASI for network equipment OS upgrades.

Interact with "Service Only" customers to effectively provide access to necessary applications and tools.

Configure and Maintain network security by establishing and enforcing FW rules and policies.

Interact with NOC engineers for "Service Only" outages, site installs, and UCM solutions.

Provide training where may be needed.

CSfC implementation, encryption, and maintenance.

Encryption/Crypto Management.

Help create the formulation of systems' scope and objectives.

Design and develop computer system specifications that are appropriate for users' needs and consistent with the overall design of the organization's/customer's information systems architecture standards.

Create or modify procedures to solve technical problems related to computer systems and programs.

Installs, maintains and evaluates network systems and communications.

Troubleshoots the complex network issues involving various factors.

Conducts network architecture design, feasibility and cost studies.

Provides full lifecycle network infrastructure and administration support for the installation, tuning, testing, monitoring, upgrading, patching, break/fix, and management, maintenance, and administration of the network infrastructure environment, supporting the LAN/WAN across the enterprise.

Monitor network to ensure network availability to all system users and may perform necessary maintenance to support network availability.

May monitor and test Web site performance to ensure Web sites operate correctly and without interruption.

May assist in network modeling, analysis, planning, and coordination between network and data communications hardware and software.

May supervise computer user support specialists and computer network support specialists.

May administer network security measures.

Supports all transmission/transport mediums (VPNs, dedicated circuits, broadband, etc.) and works with public carriers and other circuit providers to deliver network services.

Follows designated standards and adheres to processes and policies.

Provides configuration management support in accordance with compliance and policies and procedures, using configuration management systems to record, track, monitor, and update component configurations and configuration items and changes and account for assets.
Shift Work:
Yes (Panama Shift). May be required to perform after hours support for planned and unplanned outages.
Required Certifications:
8570 Compliance (IAT level II compliant certification – SSCP, Sec+ CE, CCNA-S, CySA+, GSEC, GICSP)

CCNA, CCNP or related computing environment certifications (e.g. firewalls)
Experience Required:
8+ years of relevant experience

Extensive knowledge of Internet, computer, routers, switches, firewall, etc

Experience with enterprise monitoring tools (SolarWinds, Splunk)

Experience managing firewalls (e.g. Palo Alto, Juniper or CISCO ASA)

Experience knowledge of routing protocols (OSPF, EIGRP, BGP)- CISCO SOURCEFIRE (IDS)- Joint Regional Security Stack (JRSS)- Blue Coat Web Proxy
Education Requirements:
Higher Education Degree in Information Technology, Networking, or related field; or commensurate level of experience based on position level (Associate, Journeyman, Senior, etc….).

Additional experience in lieu of formal education will be considered on a case-by-case basis.
Clearance:
SECRET Clearance with ability to obtain TS/SCI
#SCITES
#armajobs
Scheduled Weekly Hours:
40
Travel Required:
Less than 10%
Telecommuting Options:
Onsite
Work Location:
USA FL Doral
Additional Work Locations:
COVID-19 Vaccination: GDIT does not have a vaccination mandate applicable to all employees. To protect the health and safety of its employees and to comply with customer requirements, however, GDIT may require employees in certain positions to be fully vaccinated against COVID-19. Vaccination requirements will depend on the status of the federal contractor mandate and customer site requirements.
We are GDIT. The people supporting some of the most complex government, defense, and intelligence projects across the country. We deliver. Bringing the expertise needed to understand and advance critical missions. We transform. Shifting the ways clients invest in, integrate, and innovate technology solutions. We ensure today is safe and tomorrow is smarter. We are there. On the ground, beside our clients, in the lab, and everywhere in between. Offering the technology transformations, strategy, and mission services needed to get the job done.
GDIT is an Equal Opportunity/Affirmative Action employer. All qualified applicants will receive consideration for employment without regard to race, color, religion, sex, sexual orientation, gender identity, national origin, disability, or veteran status, or any other protected class.
Job Summary
Doral, FL, United States
Location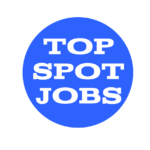 Similar Jobs
The largest community on the web to find and list jobs that aren't restricted by commutes or a specific location.