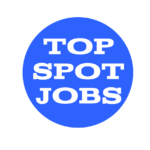 Job Description
Position Description:
The Network Engineer is responsible for planning, designing and implementing Network specific tasks within the framework of assigned Infrastructure Projects.
Deliverables:
• Network Service delivered as per SLA
• Assigned Projects are delivered per OTOBOS requirement
• Sustainable operational documentation and reporting is produced and periodically reviewed.
• Business projects assessed and estimated within KPI's
• Quality of Services provided.
Your future duties and responsibilities:
• Ability to undertake and drive assigned Network Project tasks individually and as part of the wider Global Network Product Team, from Design to implementation to handover to operations.
• Ability to create and update relevant Project Documentation and facilitate handover of operational control to the Network Operations team post Project completion
• 3rd line Incident support
• Identifying opportunities for service improvement through proactive monitoring and customer liaison in order to improve customer service
• Providing management information and insightful analysis to senior managers, both internally and externally with customers demonstrating progress against key performance indicators
Required qualifications to be successful in this role:
Expertises:
• Comprehensive understanding of a broad range of Network technologies and security topics
• A passion for delivery of services
• Communication skills: Translate technical terms into customer language and explain risks
• Co-operative skills and the ability to engage with technical team structures and plans
• Proven experience in implementing Network project requirements, ensuring business readiness and providing business as usual support in a complex multi-tenanted Data Centre environment
• Broad level of knowledge about all technologies deployed in LAN, WAN, and SDWAN global environments.
o Implementation and management of Cisco Viptela
o Implementation and management of Cisco ASA
o Implementation and management of Cisco Meraki
o Implementation and management of Cisco Catalyst
o Implementation and management of ISE (NAC)
o Implementation and management of Wireless networks using Cisco
o Implementation and management of Cisco DNA and other management tools
o Implementation and management of VMWare VeloCloud
• Experience of automation and network management platforms
• Ability and interest to work in a multi-cultural, and challenging global environment
• Ability to build very effective networks within the organisation
• Experienced technical and/or operational specialist with an excellent track record in LAN/WAN and associated Security
Skills:
What you can expect from us:
Insights you can act on
While technology is at the heart of our clients' digital transformation, we understand that people are at the heart of business success.
When you join CGI, you become a trusted advisor, collaborating with colleagues and clients to bring forward actionable insights that deliver meaningful and sustainable outcomes. We call our employees "members" because they are CGI shareholders and owners, and, as owners, we enjoy working and growing together to build a company we are proud of. This has been our Dream since 1976, and it has brought us to where we are today-one of the world's largest independent providers of IT and business consulting services.
At CGI, we recognize the richness that diversity brings. We strive to create a work culture where everyone belongs, and we collaborate with clients in building more inclusive communities. As an equal opportunity employer, we empower all our members to succeed and grow. If you require an accommodation at any point during the recruitment process, please let us know. We will be happy to assist.
Ready to become part of our success story? Join CGI-where your ideas and actions make a difference.
Job Summary
Lisbon, , Portugal
Location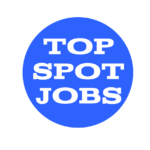 Similar Jobs
The largest community on the web to find and list jobs that aren't restricted by commutes or a specific location.