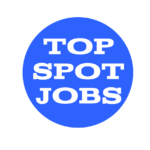 Job Description
Type of Requisition:
Regular
Clearance Level Must Currently Possess:
Top Secret/SCI
Clearance Level Must Be Able to Obtain:
Top Secret/SCI
Suitability:
No Suitability Required
Public Trust/Other Required:
Job Family:
Network Engineering
Job Description:
Responsibilities 
As a recognized authority, evaluates, designs, documents, installs, implements, tests, performs problem isolation and resolution, monitors, tunes and sets standards. Maintains a complex range of computer network components and systems. Plans and coordinates major information technology initiatives. Researches, evaluates and recommends new computer network equipment and technologies. Utilizes monitoring, performance analysis, network management, software and hardware equipment to trouble shoot and isolate problems, gauge network performance and trace data and protocol activity. Devises solutions to complex operational problems within the capacity and operational limitations of installed equipment. Develops and executes contingency plans for network software and hardware failures including isolated and major outages. Provides internal consulting, technical guidance, information and support to application developers, computer operations, workstation support, company management and departmental clients. Assists in internal training programs. Meets regularly with other network team leads to plan and coordinate efforts, resolve cross-team issues and communicate changes. 
Knowledge, Skills and Abilities 
5-8 years of directly related experience in enterprise level network analysis, administration, and engineering.
ITIL v3 Foundation certification preferred 
Has full technical knowledge of all phases of network operations 
Must be able to evaluate network performance and interact with users to solve complex networking problems 
Excellent communication skills; shows tact, effective listening skills and follow through 
May be required to provide clear written documentation on network procedures 
Must be able to effectively interact with staff from other sections on complex client/server problems 
Can offer effective solutions that are also practical within system and budget constraints 
Detail oriented and organized; able to understand network evaluation criteria and be exact in assessments 
Must closely follow network protocols and methodology 
Reviews the work of others and is able to detect errors or needed modifications 
Education Requirements 
Bachelors Degree in Computer Science, Engineering, or a related technical discipline, or the equivalent combination of education, technical certifications or training, or work experience.  
Security Requirements 
Must be able to obtain and maintain a Top Secret security clearance 
Work Environment 
Work environment is administrative office   
#armajobs
Scheduled Weekly Hours:
40
Travel Required:
10-25%
Telecommuting Options:
Onsite
Work Location:
USA NC Fort Bragg
Additional Work Locations:
COVID-19 Vaccination: GDIT does not have a vaccination mandate applicable to all employees. To protect the health and safety of its employees and to comply with customer requirements, however, GDIT may require employees in certain positions to be fully vaccinated against COVID-19. Vaccination requirements will depend on the status of the federal contractor mandate and customer site requirements.
We are GDIT. The people supporting some of the most complex government, defense, and intelligence projects across the country. We deliver. Bringing the expertise needed to understand and advance critical missions. We transform. Shifting the ways clients invest in, integrate, and innovate technology solutions. We ensure today is safe and tomorrow is smarter. We are there. On the ground, beside our clients, in the lab, and everywhere in between. Offering the technology transformations, strategy, and mission services needed to get the job done.
GDIT is an Equal Opportunity/Affirmative Action employer. All qualified applicants will receive consideration for employment without regard to race, color, religion, sex, sexual orientation, gender identity, national origin, disability, or veteran status, or any other protected class.
Job Summary
Fort Bragg, NC, United States
Location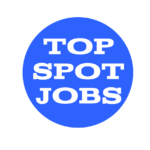 Similar Jobs
The largest community on the web to find and list jobs that aren't restricted by commutes or a specific location.