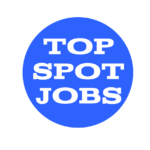 Job Description
Type of Requisition:
Pipeline
Clearance Level Must Currently Possess:
Top Secret SCI + Polygraph
Clearance Level Must Be Able to Obtain:
Top Secret SCI + Polygraph
Suitability:
Polygraph
Public Trust/Other Required:
Job Family:
Network Engineering
Job Description:
Designs and plans network systems. Provides specifications and detailed schematics for network architecture. Provides specific, detailed information for hardware and software selection, implementation techniques, and tools for the most efficient solution to meet business needs, including present and future capacity requirements. Conducts testing of network systems. Maintains technical expertise in all areas of network and computer hardware and software interconnection and interfacing, such as routers, switchers, firewalls, hubs, bridges, gateways, etc. Evaluates and reports on new network technologies to enhance capabilities of the network. Complete understanding and wide application of technical principles, theories and concepts in the field. General knowledge of other related disciplines. Provides technical solutions to a wide range of difficult problems. Solutions are imaginative, thorough, practicable and consistent with organization objectives. Contributes to completion of specific programs and projects. Failure to obtain results or erroneous decisions or recommendations would typically result in serious program delays and considerable expenditure of resources. Works under very general direction. Independently determines and develops approach to solutions. Work is/may be reviewed upon completion for adequacy in meeting objectives. Frequent inter-organizational and outside customer contacts. Represents organization in providing solutions to difficult technical issues associated with specific projects. Interacts frequently with internal and external management and senior-level customer representatives concerning projects, operational decisions, scheduling requirements, and/or contractual clarifications. Leads briefings and technical meetings for internal and external representatives.
Qualifications:
• Recommended to have completed undergraduate Computer Science degree or apprenticeship degree
• Understanding of TCP/IP fundamentals (e.g. DNS, FTP, SSH, ACL, VLAN, DMZ, BGP), general networking technologies, network architecture and connectivity troubleshooting
• Experience or exposure to a hosting providers, online services, or internet service provider environment is preferred. This time must include troubleshooting routing, switching, and load balancing in a complex networking environment.
• CCNA or CCNP certification preferred.
• Thorough experience performing packet capture analysis or running Wireshark is highly desirable.
• 4-6 years' experience in Network Operations
• Hold active TS/SCI security clearance with Polygraph fully adjudicated by the designated agency.
Scheduled Weekly Hours:
40
Travel Required:
10-25%
Telecommuting Options:
Onsite
Work Location:
USA GA Atlanta
Additional Work Locations:
COVID-19 Vaccination: GDIT does not have a vaccination mandate applicable to all employees. To protect the health and safety of its employees and to comply with customer requirements, however, GDIT may require employees in certain positions to be fully vaccinated against COVID-19. Vaccination requirements will depend on the status of the federal contractor mandate and customer site requirements.
We are GDIT. The people supporting some of the most complex government, defense, and intelligence projects across the country. We deliver. Bringing the expertise needed to understand and advance critical missions. We transform. Shifting the ways clients invest in, integrate, and innovate technology solutions. We ensure today is safe and tomorrow is smarter. We are there. On the ground, beside our clients, in the lab, and everywhere in between. Offering the technology transformations, strategy, and mission services needed to get the job done.
GDIT is an Equal Opportunity/Affirmative Action employer. All qualified applicants will receive consideration for employment without regard to race, color, religion, sex, sexual orientation, gender identity, national origin, disability, or veteran status, or any other protected class.
Job Summary
Atlanta, GA, United States
Location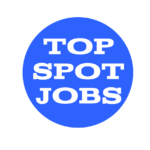 Similar Jobs
The largest community on the web to find and list jobs that aren't restricted by commutes or a specific location.