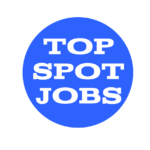 Principal Statistical Programmer FSP (Remote)
Job Description
Hiring for Principal Statistical Programmer, FSP (Remote): These permanent, remote opportunities can be worked from anywhere in U.S. or Canada regions #LI-REMOTE  
Are you ready to discover your extraordinary potential at Labcorp Drug Development? A career here provides the unique chance to create a lasting impact and difference in patients' lives. Joining our team will offer you a rewarding career, an opportunity to work in a high-energy, innovative & collaborative workplace, along with access to comprehensive benefits. Your work is meaningful, and the results are lasting. With the support of exceptional people from across the globe and an energized purpose, you'll be empowered to own your career journey with mentoring, training, and personalized development planning. Our mission is to help our clients bring the miracles of medicine to market sooner — join us for your next career move.  
Job description:
– Perform the role of the Lead Statistical Programmer.
– Plan, execute and oversee all programming activities on a study, including but not limited to, resource estimation, working within budget, meeting timelines, maximizing quality, interaction with other departments and the client, etc.
– Develop and maintain SAS programs to create complete SDTM and ADaM datasets and TFLs, and perform QC of SDTM, ADaMs and TFLs
– Produce Define XML/PDFs, Analysis Results Metadata (ARM), aCRFs and Reviewers Guides to support SDTMs and ADaMs
– Develop and/or lead the development of complex specifications for SDTMs and ADaM datasets and contribute to the development of Labcorp Drug Development and Client standards
– Review SAPs and TFL shells from a programming perspective for studies and advise on the development of complex TFL shells from a programming perspective
– Mentor less-experience programmers in the processes around SDTMs, ADaMs and TFLs ensuring adherence to department practices and processes
– Present and share knowledge at department meetings – Respond to QA and client audits and support qualification audits
– Contribute to proposal activities and participate in bid defenses meetings in order to win new business
– Continually identify and suggest ways to improve the efficiency, quality and productivity of statistical programming
Minimum Required:
– Bachelor's degree, preferably in mathematics, statistics, computing, life science, health science, or related subjects.
– Experience and/or education plus relevant work experience, equating to a Bachelor's degree
Minimum Required:
– Typically 6 years of SAS® programming experience in the CRO or Pharmaceutical industry, or an equivalent combination of education and experience to successfully perform the key responsibilities of the job
– Experience as lead statistical programmer on complex studies in clinical research 
– Knowledge in all aspects of clinical trials from initial study set-up to study completion with an excellent understanding of the roles and responsibilities of all related disciplines, e.g. Biostatistics and Clinical Data Management.
– Broad knowledge of all CDISC requirements related to SDTM and ADaM, including define.xml, Reviewer's Guide and submission standards    
Labcorp is proud to be an Equal Opportunity Employer:
As an EOE/AA employer, Labcorp strives for diversity and inclusion in the workforce and does not tolerate harassment or discrimination of any kind. We make employment decisions based on the needs of our business and the qualifications of the individual and do not discriminate based upon race, religion, color, national origin, gender (including pregnancy or other medical conditions/needs), family or parental status, marital, civil union or domestic partnership status, sexual orientation, gender identity, gender expression, personal appearance, age, veteran status, disability, genetic information, or any other legally protected characteristic. We encourage all to apply.
For more information about how we collect and store your personal data, please see our Privacy Statement. 
Job Summary
Wilmington, NC, United States
Location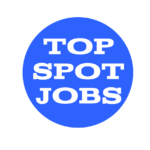 Similar Jobs
The largest community on the web to find and list jobs that aren't restricted by commutes or a specific location.