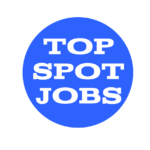 Product Owner II (ServiceNow)
Job Description
The Product Owner II is the Product Management leader on one or more scrum teams. Their goal is to deliver innovative solutions based on their understanding of high-level business objectives. The Product Owner II works with Product Leadership and Business Stakeholders to understand the product vision and then provides clarity for the scrum teams.
The Product Owner II is responsible for leading scrum teams in the breakdown of features into user stories. Our expectation is that all team members contribute to user stories, but the Lead Product Owner is key in ensuring team alignment and completeness to the vision.
The Product Owner II works with other Product Managers and a cross-functional scrum team, to build, enhance and manage a set of products and platforms using Agile software methodologies. They will own and groom the backlog for the scrum teams with high-level input from Product Leads for their Release Train. Teams will consist of developers, analytics resources, technical leads, designers, and scrum masters.
As products and solutions near launch, they will support our Release Train Core team, Product Readiness Team, and associated Product Managers to develop go-to-market plans. They may help in demos and support training material creation as a subject matter expert.
The Product Owner II is expected to contribute back to the Release Train ideas and opportunities that become part of the product roadmap.
This role requires a high-level understanding of ServiceNow and excellent communication and collaboration skills. The successful candidate must have a demonstrable track record of achieving success in a dynamic, fast-paced software development environment. They must be able to adapt to rapidly changing priorities and make appropriate product decisions quickly.
Responsibilities (including but not limited to):
Partner with other Product Leads and Business Stakeholders to understand and influence product strategy while generating innovative ideas for achieving product success
Work with scrum teams to determine alternative development strategies, solutions, and release dates
Translate business requirements into features and user stories, collaborate with cross functional team to craft solutions/documentation and represent customer needs in product delivery
Monitor products and platforms to evaluate consumer and client satisfaction, return-on-investment (ROI), and satisfaction of original objectives
Partner with Product Managers and Business Stakeholders to create business roadmaps that increase delivered value and efficiency over time
Partners with Release Train Core Team to develop release plans that support go-to-market strategies
Communicate progress toward milestones as software is released
Develop and maintain subject matter expertise in application features, capabilities, and business rules
Make rapid tactical decisions where needed to maintain team momentum and focus on value delivery
Prioritize Scrum/Kanban backlog with guidance from Product Leads and to ensure alignment with product strategy and roadmap
Work closely with the Scrum Master to optimize velocity for the team
Work with Scrum Master to prioritize and schedule production defects for resolution
Participate in the daily stand-ups, sprint planning meetings, retrospectives, and release train planning meetings
Qualifications:
Bachelor's degree and 2+ years experience
Must have working knowledge of the ServiceNow platform
2+ years product management experience
Working knowledge of SAFe Agile Methodology
Ability to understand and articulate various internal and external customer needs
Excellent communication skills & presentation skills; verbal and written with the ability to communicate across business and technology
Demonstrable experience in strategic planning with business partners
Solid experience working on user experience/customer experience projects
Experience leading teams in Scrum/Kanban methodologies
Demonstrated experience delivering software to market
Self-directed problem solver with a demonstrated ability to organize & prioritize
Excellent people and teamwork skills
Ability to work directly with customers to understand how they use the provided applications
To be employed in this role, you'll need to clear a pre-employment background check and drug test. Cox Automotive does not currently consider a pre-employment drug test for marijuana for this position. However, we are a drug-free workplace, so the possession, use or being under the influence of drugs illegal under federal or state law during work hours, on company property and/or in company vehicles is prohibited.
#LI-024
About Cox Automotive
At Cox Automotive, people of every background are driven by their passion for mobility, innovation and community. We transform the way the world buys, sells, owns and uses cars, accelerating the industry with global powerhouse brands like Autotrader, Kelley Blue Book, Manheim and more. What's more, we do it all with an emphasis on employee growth and happiness. Drive your future forward and join Cox Automotive today!
About Cox
Cox empowers employees to build a better future and has been doing so for over 120 years. With exciting investments and innovations across transportation, communications, cleantech and healthcare, our family of businesses – which includes Cox Automotive and Cox Communications – is forging a better future for us all. Ready to make your mark? Join us today!
Benefits of working at Cox may include health care insurance (medical, dental, vision), retirement planning (401(k)), and paid days off (sick leave, parental leave, flexible vacation/wellness days, and/or PTO). For more details on what benefits you may be offered, visit our benefits page .
Cox is an Equal Employment Opportunity employer – All qualified applicants/employees will receive consideration for employment without regard to that individual's age, race, color, religion or creed, national origin or ancestry, sex (including pregnancy), sexual orientation, gender, gender identity, physical or mental disability, veteran status, genetic information, ethnicity, citizenship, or any other characteristic protected by law. Cox provides reasonable accommodations when requested by a qualified applicant or employee with disability, unless such accommodations would cause an undue hardship.
Statement to ALL Third-Party Agencies and Similar Organizations: Cox accepts resumes only from agencies with which we formally engage their services. Please do not forward resumes to our applicant tracking system, Cox employees, Cox hiring manager, or send to any Cox facility. Cox is not responsible for any fees or charges associated with unsolicited resumes.
Job Summary
Lake City, GA, United States
Location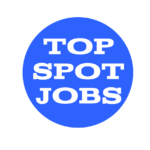 Similar Jobs
The largest community on the web to find and list jobs that aren't restricted by commutes or a specific location.