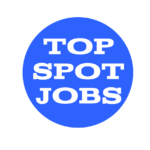 QA Testing/Business Analyst
Job Description
LOCATION
This position is available to Virginia residents as Richmond, Virginia or Lynchburg, Virginia in-office applicants or remote applicants residing in states/locations under Eastern or Central Standard Time: Alabama, Arkansas, Connecticut, Delaware, Florida, Georgia, Illinois, Indiana, Iowa, Kansas, Kentucky, Louisiana, Maine, Maryland, Massachusetts, Michigan, Minnesota, Mississippi, Missouri, Nebraska, New Hampshire, New Jersey, New York, North Carolina, North Dakota, Ohio, Oklahoma, Pennsylvania, Rhode Island, South Carolina, South Dakota, Tennessee, Texas, Virginia, Washington DC, Vermont, West Virginia or Wisconsin.
At Genworth, we are committed to caring for our customers and for the safety of our colleagues. In the event the office is inaccessible (e.g., inclement weather), this role may be required to work remotely.
YOUR ROLE
In your role as a QA Testing Analyst, you will hold and facilitate test plan/case reviews with cross-functional team members, execute and evaluate manual or automated test cases and report test results. You will also back up the Data Management Analyst to provide Customer Service, Compliance and Legal with actuarial support for manual processes and exception policies. You will gain Genworth product and application knowledge as part of a team that is driving change and innovation within the company.
YOUR RESPONSIBILITIES
• Develop test plans and test changes of existing tools. Create test files with valid and invalid records to thoroughly test program logic.
• Define test objectives, plan test activities to meet objectives, and monitor and track progress
• Detect, isolate, and drive defect resolution prior to production release.
• Ensure that system tests are successfully completed, documented and all problems are resolved
• Actively collaborate with project resources, business partners, project managers, and other subject matter experts across different teams.
• Provide calculations for exception cases, annual reports, or in-force projections to resolve disputes, DOI complaints and/or potential litigation.
• Serve as the primary back up to the main team member responsible for handling the CS Actuarial mailbox requests. Answer requests sent to the CS Actuarial team mailbox as needed.
• Provide support for Life Insurance product-related questions and requests to support the day-to-day servicing of the business.
• Consult with IT and Operations on specifications for product functionality and calculations
• Use existing in-force tools; functions include performing complex calculations, modeling, and illustration calculation support.
• Collect, analyze, and report management data to support decisions on day-to-day operations, and specific business performance issues.
• Support ongoing management of the life insurance policies and illustration tools.
YOUR QUALIFICATIONS
• College Degree (BS/BA) and/or equivalent experience
• Relevant QA technical experience
• Ability to think critically while interpreting business requirements and for creating test requirements, test cases
• Strong analytical, problem-solving and organizational skills
• Excellent oral and written communication skills with the ability to tailor communications to different audiences
• Ability to work independently and meet deadlines in a fast-changing environment
PREFERRED QUALIFICATIONS
• Experience with Customer Service or Claims Operational processes
• Experience in the insurance industry and familiarity with insurance products, such as Term, Universal Life, and Excess Interest Whole Life
• Strong communicator able to provide transparency, both written and oral, to other team members and management. Clearly and consistently communicate project status, issues, and risks
• Knowledge of Cyberlife, Life Comm and Life 70 administrative systems
• Detailed knowledge of Genworth's Life Insurance products
WHY GENWORTH?
• We have a real impact on the lives of the people we serve
• We work on challenging and rewarding projects
• We give back to the communities where we live
• We offer competitive benefits including:
o Medical, Dental, Vision, Flexible Spending Account options beginning your first day
o Generous Choice Time Off your first full year
o 12 Paid Holidays
o 40 hours of volunteer time off
o 401K Account with matching contributions
o Tuition Reimbursement and Student Loan Repayment
o Paid Family Leave
o Child Care Subsidy Program
COMPANY
Genworth Financial, Inc. (NYSE: GNW) is a Fortune 500 provider of products, services and solutions that help families address the financial challenges of aging. Headquartered in Richmond, Virginia, we apply our nearly 150 years of experience each day to helping people navigate caregiving options and fund their long-term care needs. Genworth is also the parent company of publicly traded Enact Holdings, Inc. (Nasdaq: ACT), a leading U.S. mortgage insurance provider. For more information on Genworth, please visit https://www.genworth.com/. From time to time Enact separately releases financial and other information about its operations. This information can be found at https://ir.enactmi.com/.
The mission of Genworth's US Life business is to efficiently keep our promises to our customers and their families and to lead the industry forward to solve the nation's long term care crisis.
We know we can't deliver on our mission unless we deliver for our employees. That's why we're committed to creating a work environment that fosters diversity, inclusion, camaraderie, rewarding work, community involvement, and a focus on our employees' well-being. We know each employee contributes in their own unique way and we're dedicated to supporting every one of them to help them reach their full potential.
Job Summary
Richmond, VA, United States
Location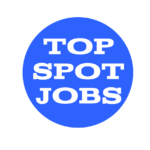 Similar Jobs
The largest community on the web to find and list jobs that aren't restricted by commutes or a specific location.