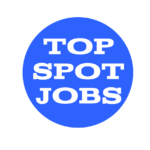 Quality Assurance Manager
Job Description
JOB SUMMARY
?The Manager, Quality Assurance is responsible for building, monitoring and managing quality assurance programs to ensure food quality, food safety and performance standards of food and packaging products for the Brand.  This position will also assist in managing compliance with federal and local regulatory mandates concerning public health, nutrition and any other technical issues associated with the supply chain management.  Additionally, assist in various quality and food safety initiatives as directed/needed.
ESSENTIAL JOB DUTIES
Manage the development, implementation and execution of all quality assurance and food safety programs throughout the supply chain (raw materials, manufacturing, storage, distribution, and restaurant levels)
As part of the purchasing team, perform quality checks to ensure food quality, food safety and performance standards of food, packaging and operating products; report nonconformance internally and work with vendor to correct. Develop new and alternate/improved methods for testing.
Maintain product complaint system including documentation and complaint resolution. Work with IT and Purchasing to update system as technology evolves.
Maintain current vendor files and update annually; gather and maintain information for new vendors; work with Purchasing and Legal to continuously improve system for effectiveness and efficiency.
Work with team to evaluate alternative products and assist R&D with any consumer and/or operations testing needed.
Audit manufacturing and distributor facilities for quality and food safety systems and adherence to recipes/formulations; attend initial production of products.
Develop and maintain internal product specifications.
Develop and maintain current product nutrition information including ingredient contents and allergens
Maintain product recall program including being the team lead in product recalls
Assist as requested, in the investigation and evaluation of foreign material complaints and food illness reports aspart of the customer claims resolution process
KEY INTERFACES
R&D, Operations, Business Strategy, IT
JOB QUALIFICATIONS
Bachelor's degree or higher in Food Science, Biology, Chemistry or related field required. Minimum

5 years experience in food processing or multi-unit foodservice quality assurance.
Comprehensive knowledge of food safety, quality systems, Good Manufacturing Practices, FDA Food Code, FDA and USDA regulatory requirements.
Knowledge of safe food handling procedures -ServSafe Basic Certification (or equivalent)
Ability to work independently, establish priorities and complete objectives without supervision.
Excellent computer, math and writing skills; proficient in Microsoft Office Suite'
Excellent verbal and written communication skills. Bilingual (English/Spanish) a plus.
Strong analytical, research and statistical analysis skills (SPSS a plus).
Personal transportation required and the ability to travel (25 -35%) and work overtime if necessary.
Knowledge of product preparation procedures and restaurant equipment operation a plus.
#YDVC
Job Summary
San Antonio, TX, United States
Location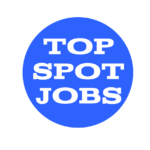 Similar Jobs
The largest community on the web to find and list jobs that aren't restricted by commutes or a specific location.