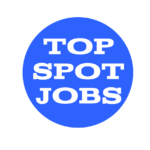 Remote Senior Data Architect – MB
Job Description
Position Summary:
The Senior Data Architect will design, maintain, and support the Martin Brower Data Warehouse and related Analytics solutions. In addition, this role will define and help enforce data architecture best practices used by the D&A team to optimize the utility and scalability of the Global Data Warehouse throughout the enterprise. This role reports to the Lead Data Engineer.
Position Responsibilities may include, but not limited to:
Define the data architecture required to deliver reporting and analytics solutions that are sustainable, easy to support and performant

Work in close alignment with the Global D&A team to ensure optimal design that leverages global data where appropriate

Research and properly evaluate sources of information to determine possible limitations in reliability or usability

Design, maintain and support the Data Warehouse

Define and advocate analytics best practices in the areas of data architecture, ETL development, data integration, data warehousing and advanced analytics.

Execute a portfolio of global analytics projects that enable growth of the Martin Brower business, including the use of technologies such as cloud-based ETL and data-warehousing, streaming analytics, and machine learning, that make it easier for Martin Brower personnel to use data to drive decisions, reduce costs, and optimize supply chain processes.

Establish strong, strategic partnerships with key IT contacts, supply chain partners, external vendors, and business end users.

Understand and adopt the Martin Brower global data governance processes to ensure data is both managed and used consistently and is compliant with enterprise standards.

Participate in strategic planning and execution for global projects as appropriate.

Other projects or duties as assigned.
Required Skills and Experience:
Bachelor's Degree with 6+ years of related technical experience.

Strong technical understanding of database design concepts, including common patterns for storing, integrating, cleansing, transforming and structuring data.

Strong background working with both traditional data warehousing as well as modern big data architectures, tools, and techniques.

Working understanding and application of dimensional modeling techniques and methodologies

Demonstrated knowledge and real-world application of Business Intelligence tools including ETL development tools, database software and reporting platforms

At least 5 years of experience in a data architecture or senior data engineering role within a global or multinational organization, in which the following occurred:Confident in decision making and the ability to explain rationale for architectural design choiceConfident in decision making and the ability to explain rationale for architectural design choice

Designed and developed dimensionally modeled data warehouse architectures and solutions

Defined and implemented best practices in the areas of data architecture, data warehousing, ETL/data integration, big data engineering and advanced analytics.

Conceptualized and implemented optimized Business Intelligence solutions to diverse and complex business problems.

Developed subject matter expertise to the point of being sought out for information and advice in the data architecture domain.

Confident in decision making and the ability to explain rationale for architectural design choice

Excellent verbal and written communication skills, with the ability to communicate technical subjects to non-technical audiences.

Ability to travel as needed for projects.  Estimated to be no more than 10% per year.

This position must pass a post-offer background and drug test.
Preferred Skills and Experience:  
Post graduate degree

Technical Certification

Experience using cloud-based BI technologies such as Azure Data Factory, Azure Streaming Analytics, Snowflake, and Power BI.

Experience working in a Global Business Intelligence or Analytics team

Experience within the distribution or Food Service industry

Familiarity with application of advanced analytics technologies and solutions such as streaming analytics, predictive algorithms and machine learning 
 
 
Physical Demands and Work Environment:
 
Reasonable accommodations may be made to enable individuals with disabilities to perform the essential functions.  Due to the nature of our business in regard to such things as delivery schedules, order inputs, selection, and Department of Transportation Hours of Service, overtime, attendance and punctuality are essential job functions.  Should an individual in this classification not be able to adhere to this requirement due to a disability, they should contact their Human Resources department to see what, if any, reasonable accommodation may be made.
As an Equal Opportunity Employer, Reyes Holdings companies will recruit and select applicants for employment solely on the basis of their qualifications. Our Practices and Procedures, including those relating to wages, benefits, transfers, promotions, terminations and self-development opportunities, will be administered without regard to race, color, religion, sex, sexual orientation and gender identity, age, national origin, disability, or protected veteran status and all other classes protected by the Federal and State Government. Drug Free Employer.
Job Summary
Rosemont, IL, United States
Location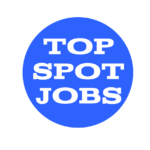 Similar Jobs
The largest community on the web to find and list jobs that aren't restricted by commutes or a specific location.