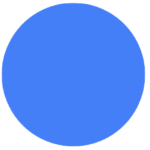 Senior Dev Ops Engineer-Technology Automation – Hybrid
Job Description
Senior Dev Ops Engineer-Technology Automation – Hybrid
Who We Are
We are the Technology Automation team. Our vision is to Automate Everything!  We work with IT Development and Operations product teams to provide automation solutions that enable continuous delivery of valuable products and services to our members. We are responsible for assisting with any technology automation efforts and facilitating innovation across the different organizational teams. Our team consists of DevOps engineers who maintain enterprise DevOps and automation tools (including the CI/CD Pipeline) and drive automation for our IT teams, who in turn support our business units. 
Responsibilities:
This is a 100% technical role.

Will collaborate closely with enterprise teams and product teams as partners to design, build, and maintain technology automation solutions for IT teams across the enterprise.

Will be building and leveraging code, scripts, 3rd party and custom tools, API's, etc to automate entire workflows of manual tasks across disparate systems.

Will be challenged to solve complex problems within and between teams and facilitate innovation enterprise-wide.

Work to educate and empower teams to automate manual processes as much as possible.

Responsible for the end-to-end execution of projects – from conception, through implementation, to handing over and/or maintaining solutions that the team develops.

Build, own, operate, maintain, and support enterprise DevOps tools, including CI/CD Pipelines for teams. This includes, but is not limited to, maintaining DevOps systems, upgrades, vulnerability management, disaster recovery, and production support.

Required to continually learn, teach, and step outside your comfort zone.

Coach, mentor, support and provide technical leadership to immediate team members in architecture, solution development and issue escalations.

Run lots of experiments, takes risks, and end up delivering really cool stuff.
Tech Stack: Jenkins, Ansible, GitHub Enterprise, Nexus IQ, Nexus Repository, SonarQube, Fortify, Scripting and Programming Languages (Ansible Playbooks, YAML, PowerShell, Python, Bash, C#, VB.Net, Java), Windows, Linux, as well as Functional and Performance Test Automation tools
Qualifications:
Well-rounded engineer with extensive hands-on experience building technical solutions.

Have a deep understanding of DevOps and our tech stack. If you don't know something, you are excited to learn it, adopt it, and possibly own it.

An expert at implementing stable, scalable, and multi-platform systems that integrate together.

Understand how pieces plug in together in the datacenter (applications, OS, servers, networks, security, firewalls, etc) and in the cloud, and can troubleshoot and identify the root cause when things go awry.

Comfortable working in a problem space with a lot of uncharted territory.

Know how to automate the tedious things, properly scale the complex stuff, and can develop a strategic vision for the long haul.

Continuously looking for ways to improve products, processes, and relationships to enhance how you work and how the business operates.

Deeply about the enterprise and the teams you support.

Can navigate through complex organizational silos, red tape, and can strategically develop relationships that help push things along.

Move fast and work hard.  Are intrinsically motivated, able to manage their time, and are hungry to make an impact.

Are kind, humble, and helpful. You believe in asking for help and helping others when they ask, and not throwing a problem over the wall.
Education:
 Four-year college degree in Computer Science, IT or Engineering is preferred. A combination of education and significant work experience is acceptable.
Experience:
Minimum 5 years actual hands-on experience working in a fully functional Agile software development or operations team in a development or engineering capacity. Diligent at applying Scrum principles, practices, and theory. Require a clear understanding of continuous integration, continuous test and continuous delivery/deployment methodologies and the organizational value these bring.
Building and managing CI/CD Pipelines using Jenkins and/or GitHub Enterprise

Developing solutions leveraging Infrastructure as Code, Configuration Management, and Infrastructure automation (Ansible)

Managing and Supporting tools, applications, and their infrastructure end-to-end (See Tech Stack above)

Integrating Monitoring and alerting tools (Splunk).

Knowledge of Containerization concepts (e.g. Docker).

Experience with planning and workflow tools such as Jira.

Knowledge and understanding of Cloud platforms (e.g., AWS, GCP, Azure).

Familiarity with Agile approaches (e.g. SCRUM, Kanban, TDD) and methodologies.

Excellent communication and proven mentoring skills. 

Coordination, facilitation, and continual improvement practices are required.
#LI-SJ1
Remarkable benefits:
•    Health coverage for medical, dental, vision
•    401(K) saving plan with company match AND Pension
•    Tuition assistance
•    PTO for community volunteer programs
•    Wellness program
•    Employee discounts
The Automobile Club of Southern California is part of the largest federation of AAA clubs in the nation. We have 14,000 employees in 21 states helping 17 million members. The strength of our organization is our employees. Bringing together and supporting different cultures, backgrounds, personalities, and strengths creates a team capable of delivering legendary, lifetime service to our members. When we embrace our diversity – we win. All of Us! With our national brand recognition, long-standing reputation since 1902, and constantly growing membership, we are seeking career-minded, service-driven professionals to join our team.
"Through dedicated employees we proudly deliver legendary service and beneficial products that provide members peace of mind and value."
AAA is an Equal Opportunity Employer
The Automobile Club of Southern California will consider for employment all qualified applicants, including those with criminal histories, in a manner consistent with the requirements of applicable federal, state and local laws, including the City of Los Angeles' Fair Chance Initiative for Hiring Ordinance.
Job Summary
Costa Mesa, CA, United States
Location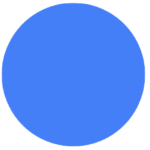 Similar Jobs
The largest community on the web to find and list jobs that aren't restricted by commutes or a specific location.