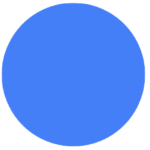 Job Description
ADP is hiring a SeniorFull Stack Software Developer
Are you empathetic to client needs and inspired by transformation and impacting the lives of millions of people every day?

Are you looking to join a dynamic, inclusive team environment with a culture of collaboration and belonging?

 
Innovation. Agility. Disruptive technologies.
If these three words stimulate you professionally, then you need to meet ADP Ventures!
Born to the limits of HCM, Ventures is one of the new ADP businesses in the United States. With a global time that responds directly to the company's strategic area, its main objective is linked to the development of new products.
To achieve the objective, global times are divided to act in all areas of a new business, ranging from prospecting to feasibility, the elaboration of the product itself.
Ventures' technology arm is located at ADP Brazil Labs. Here, we have one who is responsible for analyzing the products and developing technical solutions for them. In other words, here we have people who always need to look for trends and find new ways to generate value.
WHAT YOU'LL NEED:
Minimum 5 years working experience with Node.js or similar front-end technologies;

Minimum 5 years working experience with React/Redux/Flux JavaScript Libraries or other front-end framework;

To be an expert in designing and developing web applications and high availability, performatic, cacheable APIs;

To be an advocate for best software development practices.

Advanced or Fluent English skills (medium to high capacity to interact with other teams).
WHAT YOU'LL DO:
Drive and be a reference to develop frontend and backend services in NodeJS and React

Know best practices around performance tuning, both on code and database level, be able to share this knowledge with others in the team.

Lead and organize the team to provide best of class production support when needed or engaged.

Be a strong influence both technical and mindset wise on the best software development practices.

Design and maintain automated tests, monitoring, alerting and reporting systems

Report progress and status of assigned tasks to project teams and managers
HOW YOU'LL STAND OUT:
Self-guided worker: capable of working with different product teams with little supervision after the initial learning period

Strong collaboration skills: ability to establish good relationships with the customers

Developer empathy: ability to empathize with developers, by being flexible in solution design without compromising best practices and standards.

Improvisation (lateral thinking): the ability to think across disciplines and existing boundaries (technologies/business/geographies)

Research: an inclination to continuous research inside and outside of the current focus fields
Like what you see?  Apply now!
Learn more about ADP at tech.adp.com/careers
A little about ADP: We are a global leader in HR technology, offering the latest AI and machine learning-enhanced payroll, tax, HR, benefits, and much more. We believe our people make all the difference in cultivating an inclusive, down-to-earth culture that welcomes ideas, encourages innovation, and values belonging. ADP has a deep commitment to diversity, equity, and inclusion as a global Best Places to Work, DiversityInc® Top 50 Company, Best CEO and company for women, LGBTQ+, multicultural talent, and more. Learn more about ADP's commitment on our YouTube channel: http://adp.careers/DEI_Videos
YOU'LL LOVE WORKING HERE BECAUSE YOU CAN:
Have courageous team collaboration.

 

Courage comes from how associates are willing to have difficult conversations, speak up, be an owner, and challenge one another's ideas to find the best solution.

Deliver at epic scale.

 

We deliver real user outcomes using strong judgment and good instincts. We're obsessed with the art of achieving simplicity with a focus on client happiness and productivity.

Be surrounded by curious learners.

 

We align ourselves with other smart people in an environment where we grow and elevate one another to the next level. We encourage our associates to listen, stay agile, and learn from mistakes.

Act like an owner & doer.

 Mission-driven and committed to leading change, you will be encouraged to take on any challenge and solve complex problems. No tasks are beneath or too great for us. We are hands-on and willing to master our craft.

Give back to others. 

Always do the right thing for our clients and our community and humbly give back to the community where we live and work. Support our associates in times of need through ADP's Philanthropic Foundation.

Join a company committed to equality and equity. 

Our goal is to impact lasting change through our actions.
What are you waiting for?  Apply today!
Find out why people come to ADP and why they stay: https://youtu.be/ODb8lxBrxrY
(ADA version: https://youtu.be/IQjUCA8SOoA)
Explore our COVID-19 page https://tech.adp.com/covid19/ to understand how ADP is approaching safety, travel, the hiring interview process, and more.
Diversity, Equity, Inclusion & Equal Employment Opportunity at ADP: ADP affirms that inequality is detrimental to our associates, our clients, and the communities we serve. Our goal is to impact lasting change through our actions. Together, we unite for equality and equity. ADP is committed to equal employment opportunities regardless of any protected characteristic, including race, color, genetic information, creed, national origin, religion, sex, affectional or sexual orientation, gender identity or expression, lawful alien status, ancestry, age, marital status, or protected veteran status and will not discriminate against anyone on the basis of a disability. We support an inclusive workplace where associates excel based on personal merit, qualifications, experience, ability, and job performance.
Ethics at ADP: ADP has a long, proud history of conducting business with the highest ethical standards and full compliance with all applicable laws. We also expect our people to uphold our values with the highest level of integrity and behave in a manner that fosters an honest and respectful workplace. Click https://jobs.adp.com/life-at-adp/ to learn more about ADP's culture and our full set of values.
Job Summary
Porto Alegre, Rio Grande do Sul, Brazil
Location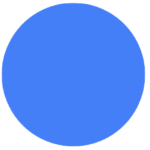 Similar Jobs
The largest community on the web to find and list jobs that aren't restricted by commutes or a specific location.