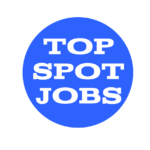 Senior Front End Developer
Job Description
U.S. Benefits
What are some of the benefits and perks of working at MathWorks?
– 401(k) matching
– Quarterly profit-sharing plan
– Tuition reimbursement
– Paid Volunteer Time
– Fitness and Recreation
– Wellness center
– Training and Development
– Relocation Assistance Provided
MathWorks has a hybrid work model that enables staff members to split their time between office and home. The hybrid model provides the advantage of having both in-person time with colleagues and flexible at-home life optimizations. Learn More: https://www.mathworks.com/company/jobs/resources/hybrid-model.html.
Do you like the challenge of creating intuitive interfaces for complex tools?  Do you have a critical eye for detail and want to work on products that are engineering the modern world?  If yes, we want to talk with you!  We are looking for an enthusiastic engineer who can both think big and focus on every detail. In this role, you will create front ends for products in the areas of process authoring, pipeline construction and task automation.
MathWorks nurtures growth, appreciates diversity, encourages initiative, values teamwork, shares success, and rewards excellence.
Develop and maintain front-end application architecture
Develop full-stack features leveraging web technologies to create both desktop and online user interfaces
Lead UX design and code review sessions
Support and mentor team members on best practices
Ensure UIs conform to consistent design patterns and meet standards
Design and develop web-frontend interfaces to 3rd party systems such as Jenkins and GitLab
Experience crafting UX that from actual customer needs
High competency in multiple programming languages such as JavaScript, C++, Java, Golang, HTML, CSS
Experience using automated testing with interactive UIs
Experience with full-stack development
Experience working with front-end frameworks such as Angular, React, Qt or Spring
Experience developing web front ends without 3rd party frameworks
A bachelor's degree and 7 years of professional work experience (or a master's degree and 5 years of professional work experience, or a PhD degree, or equivalent experience) is required.
Job Summary
Boston, MA, United States
Location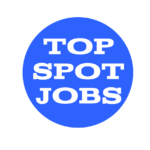 Similar Jobs
The largest community on the web to find and list jobs that aren't restricted by commutes or a specific location.