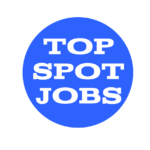 Senior Java Engineer / Prioritize Ethics / Global Leader
Job Description
The global leader in the payments space is building a new tech hub in Chicago and is looking to add Java engineers to their teams. Some of their clients include, Etsy, GoFundMe, Netflix, Spotify, and more. They give back to the community by loaning money at no interest to small businesses that utilize their clients platforms (i.e. loaning an Airbnb owner funds for a cleaning service to keep their business open). Here you will feel empowered to make a real impact with collaboration and decision making in an individualized path.
You will get the chance to work with the Backend Java teams leveraging PostgreSQL to build distributed systems. You can either master your role, or transition to other roles making your experience unique. And when you need a break, you can go play basketball with a view of the entire city.
If you are looking to work with an ethical company making their presence known in Chicago, apply to learn more!
Required Skills & Experience
BS or greater in CS or related field
2+ years of engineering experience in Java 8
2+ years of experience working with SQL
Desired Skills & Experience
Experience with PostgreSQL
Payments experience
What You Will Be Doing
Tech Breakdown
Daily Responsibilities
75% Hands On
25% Team Collaboration
The Offer
You will receive the following benefits:
Health Insurance
Dental Benefits
Vision Benefits
Life Insurance
3 weeks required of Paid Time Off (more encouraged)
Tuition reimbursement
401(k)
$1,000 added to paycheck each month
Yearly trip to Amsterdam
Applicants must be currently authorized to work in the US on a full-time basis now and in the future.
#LI-SN1
Job Summary
Chicago, IL, United States
Location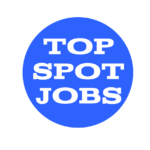 Similar Jobs
The largest community on the web to find and list jobs that aren't restricted by commutes or a specific location.